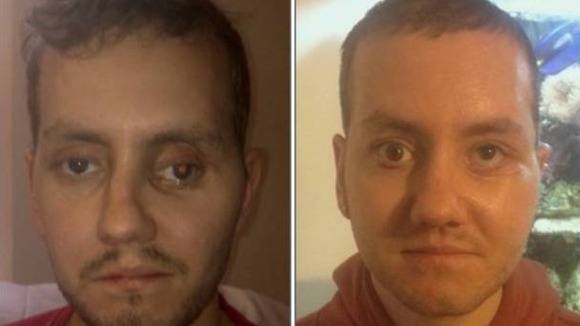 A dad badly injured in a motorbike crash has made surgical history after his face was repaired using 3D printing technology.
Stephen Power's eight-hour operation at Morriston Hospital was the culmination of months of 3D planning and printing that has pushed the boundaries of what surgeons can achieve.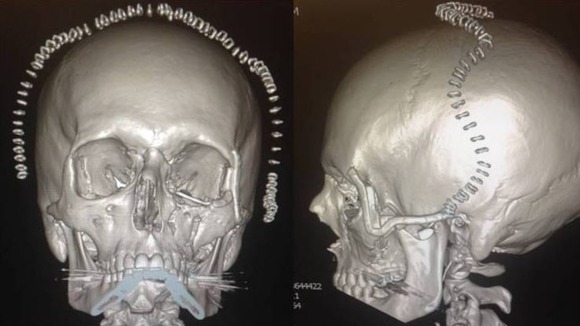 More: First 3D printer available on the high street
The 29-year-old from Cardiff was left with extensive injuries after the accident, which happened in Llantwit Major as Stephen and some friends were returning from Porthcawl in September 2012.
He broke both arms and his right leg was so badly damaged it required a bone graft. Both cheek bones, both eye sockets and his upper jaw were broken and he had a fractured skull.
Stephen underwent emergency surgery at Morriston Hospital. His limb injuries were very serious and were managed by the trauma and orthopaedic surgeons and the plastic surgeons.
To be honest I thought they did a good job in the beginning anyway because of how bad my accident was.

But from this operation I can't really explain how well it has gone. It has just made me look a lot better. I take my hat off to them.
– Stephen Power

More: Welsh artists embrace 3D printing in Cardiff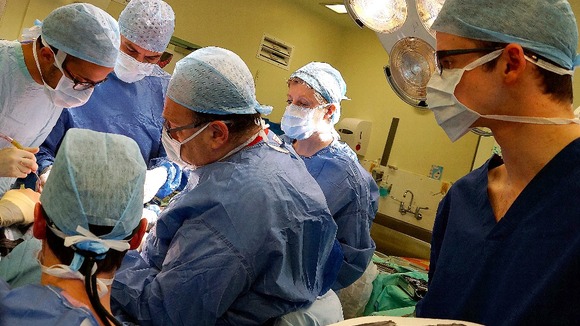 More: Seven uses for a 3D printer
The team used scanned 3D images of Stephen's face to design guides to cut and position the bones, as well as plates to hold the bones in place. All the models – along with the finished guides and medical-grade titanium implants – were produced by 3D printing.
Without this advanced technology, it's freehand. You have to guess where everything goes.

The technology allows us to be far more precise and get a better result for the patient.
– Adrian Sugar, Consultant maxillofacial surgeon