GB coach Shane Sutton backs Geraint Thomas for Tour glory
British Cycling's Head Coach has backed Welsh rider Geraint Thomas to be a future Grand Tour winner.
Shane Sutton has worked closely with the cream of British Cycling during it's recent rise to prominence and played a key role in Bradley Wiggins becoming the first Brit to top the Tour de France podium in 2012, followed a year later by compatriot Chris Froome. He believes that the Cardiff man is next in line for the sport's biggest honours.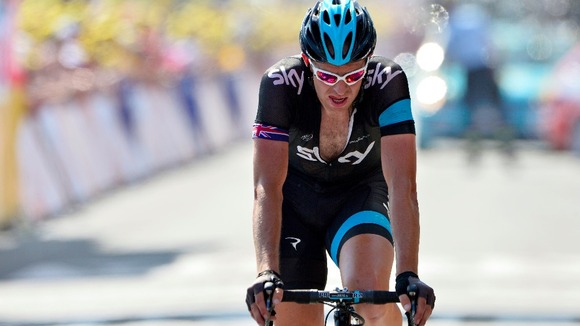 The future of Geraint Thomas is clear - he is a G.C (General Classification) rider.

Last week showed he has pedigree and he got his chance.

Unfortunately through a mishap he cost himself a podium in one of the big iconic races of the year in Paris-Nice so you know if you can step up and do that early season, be on the podium, which there was no doubt he was going to run second or win it, he's ready.
– Shane Sutton

Thomas has for many years been tipped as a future star in the overall rankings of stage races but has until recently seen most of his success in the one day classics.

However a late change to Team Sky's lineup ahead of last week's Paris-Nice race forced the Olympic track champion into the unfamiliar position of leading his team in the season opener - a role which saw him take the race lead and look on course for a podium finish until a crash in the closing stages of stage 7 ended his hopes.

That performance though is nothing less than should be expected according to Sutton who now feels Thomas is coming towards a pinnacle of his career which will see him challenge for major title.
It's just a matter of grooming him in the right way now and make sure we get him the top of the podium in the tour in years to come.

100% if he puts his mind to it he can do everything you need to win a Grand Tour.

He can time trial, he can descend, he can climb, he can sprint in small groups. He has the power and he has the engine to have everything that's needed to go out and win a Grand Tour.
– Shane Sutton