The picture below might look like a painting, but it's actually made of thousands of tiny cross-stitches.
It's the work of a 67-year-old Alan Bramley from Gronant, near Prestatyn, and it took him five years to finish.
Sarah Powell meets him.
His latest piece, a portrait of Napoleon, took him five years to complete.
During that time he suffered a brain tumor, mengitis, and a debilitating car crash.
He says the thought of finishing the tapestry kept him going.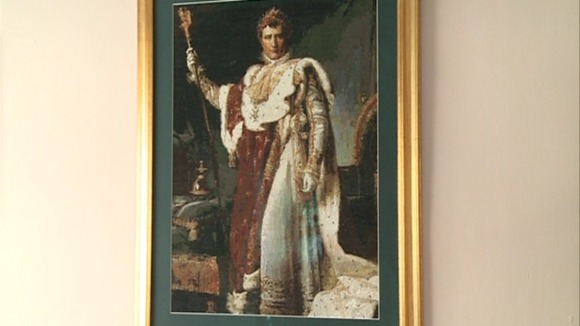 I don't give in. I work on the principle that you've got to keep your mind active.

I sit there every night - the television's on - I'm doing my cross-stitch and I'm taking in about 60% of what the television's saying.
– Alan Bramley