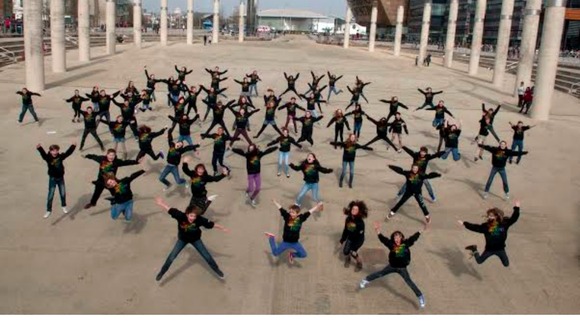 Only Kids Aloud are performing their final rehearsal today, before heading to Cape Town, South Africa next week.
They'll be joined by Welsh opera singer Bryn Terfel to help celebrate 20 years of democracy in the country.
The historic visit will see 65 young people from across Wales perform a new commission by Welsh composer Paul Mealor, in front of an international audience.
As part of their visit the children will also visit Robben Island, where former President of South Africa Nelson Mandela was imprisoned for 18 years.
I feel very proud to be singing this special song 'Spirit of Hope' to the people of South Africa because the song entwines Welsh singing with a tribal vibe and it is a really happy and uplifting song.

I hope the people of South Africa enjoy listening to it as much as we enjoy singing it.
– Molly Roberts, member of Only Kids Aloud Chorus

Wales Millennium Centre has enjoyed a 10 year partnership with Cape Town Opera since South African businessman, Sir Donald Gordon, donated £10m towards the Centre's development in 2003.

You can watch a video of one of the choir's previous performances below.