The saying goes that Wales is a land of song - but the MS choir from North Wales must count as one of the most remarkable group of singers you'll find anywhere.
Every member of the choir is fighting their own battles with multiple sclerosis - and using music not just as therapy - but as a great way of entertaining people too.
Rob Shelley went to hear their music - and to hear their stories too....
It's a tonic.

I look round people's faces - when we're singing and they - their expressions - you can just see the enjoyment in their faces.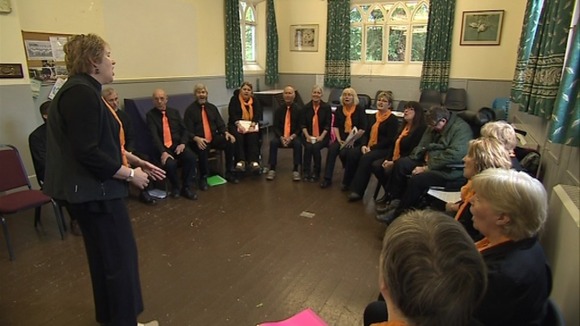 There's no words to describe - they're out of this world - it's giving you a focus to every week, getting there, meeting friends, basically not feeling alone any more.