The leading campaigner who pushed for an inquiry into failures at hospitals in Mid Staffordshire has told ITV News that problems highlighted about two Welsh hospitals have worrying similarities.
An independent review into Neath Port Talbot and Princess of Wales hospitals found poor care of older people but said a "Mid Staffordshire" situation had never occurred there.
We are talking about vulnerable people, we are talking about a lack of governance, we are talking about a lack of anybody trying to raise concerns.

We don't know if there was anybody trying to raise concerns. Medication errors, the board not doing their job, the inspectorate of Wales not doing their job and on and on it goes.

It is very clearly linked to the same problems that they had at Mid-Staffs.
– Julie Bailey, campaigner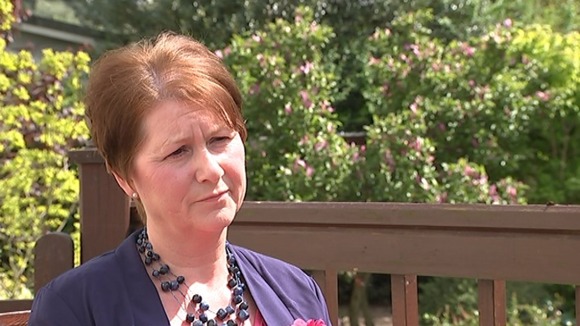 A critical report this week into the Neath Port Talbot and the Princess of Wales hospitals found aspects of care for older people were "simply unacceptable" and "must be addressed as a matter of urgency".
More: Welsh Government apologises for 'unacceptable' hospital care
Straight away we have had comments from the political leaders that this isn't another Mid-Staffs, we haven't got a problem in Wales, instead of acting and looking to see if there is a problem they've denied
– Julie Bailey

Wales' First Minister rejects accusations of a "whitewash" and says it is time to correct what has gone wrong.
There's no getting away from the fact that there's an enormous amount of work to be done by the local health board in order to regain people's confidence in that part of the hospital.

I don't think it's a whitewash at all. I think it lays very much bare the issues that are there and the issues that will need to be resolved.
– Carwyn Jones, First Minister

More: Welsh Government says 'spot checks' will ensure hospital standards