A blooming cheek? Housing association tells Jean, 98, to clear away flower boxes outside her home
'Health and safety gone mad' is a phrase that's now often used.
But for Jean Stoner from Bangor, rules and regulations are causing her considerable upset. The 98-year-old has always been a keen gardener and enjoys keeping flowers.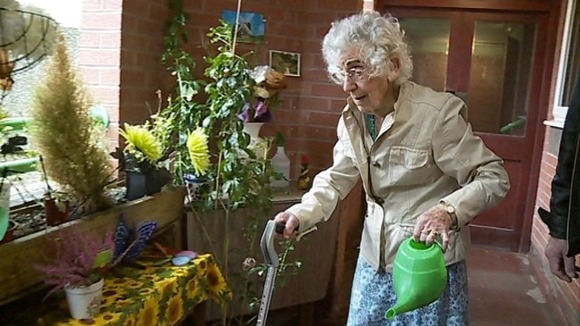 But housing bosses have told her she has to remove the flower boxes outside her flat because they're too much of a hazard.
Ian Lang reports.
The night before she couldn't sleep properly because she was worried about what she'd do with her plants, and how she would deal with not having them.

It's one of the things that keeps her going.
– JOE STONER, SON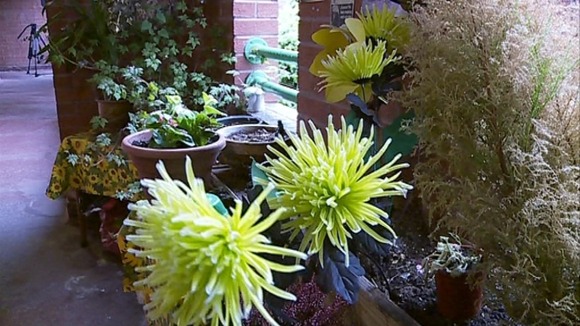 Jean's housing association say her miniature garden has to go in the cause of safety. They say they have the greatest sympathy for Jean but say they've taken expert advice that they can't ignore.
For safety reasons, they want communal areas like corridors to remain clear.
We try to be as flexible as we can... but where safety is concerned - especially where fire is concerned - you can't legislate for how everyone will behave.

The advice we have received is that all the corridors need to be clear of combustible materials to make sure that the evacuations routes are clear.
– FFRANCON WILLIAMS, Cartrefi Cymunedol Gwynedd