These terrier puppies have been named by staff at the Dogs Trust Bridgend after star players in this year's World Cup.
They're only six-weeks-old, and were handed in after their owners were unable to care for them.
Named Frank Lampawd, Didier Dogba, Furnandinho, Muttersacker and Cristiano Ronaldog, the puppies can be reserved by prospective owners, but will need to stay at the centre until they are eight week olds.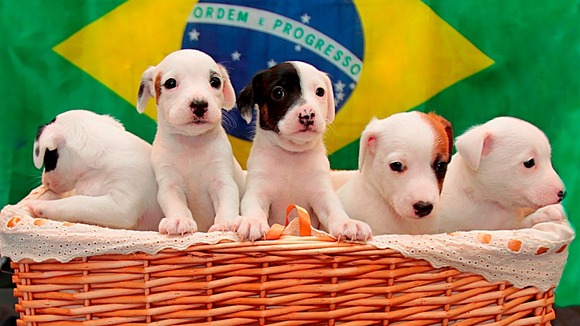 These mischievous little pups are full of energy so will need active owners to keep them entertained. They are still very young and like any football team would benefit from a little extra training.
– Beverley Price, Dogs Trust Bridgend