A grandmother from Swansea says she feels let down by the NHS after waiting for two years for surgery that she was told was urgent.
Margaret Johns, 66, has two large hernias on her stomach and says everyday life is a struggle.
Sarah Hibbard reports:
Margaret's hernias developed following surgery on her bowel. They are caused by a part of the internal organs pushing through a weakness in the stomach wall.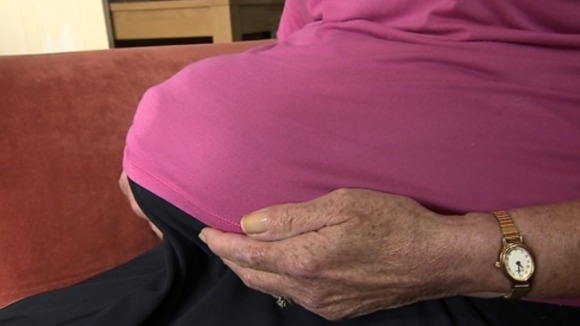 Margaret has been waiting for surgery for two years.
In that time, she has had three pre asessments, seen an anaesthetist to prepare for surgery and had the operation cancelled twice.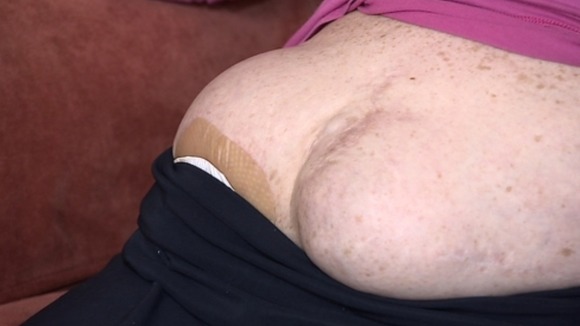 Regrettably it is sometimes necessary to postpone operations - a decision we don't take lightly.

On both occasions in Mrs Johns' case this was because the surgeon who was going to perform her surgery had to operate as a matter of urgency on two seriously ill cancer patients.

Unfortunately, due to the specific nature of Mrs Johns' surgery another surgeon was not available to take on her case at short notice.

We appreciate this would have caused a great deal of anxiety and upset, for which we apologise.

We are in contact with Mrs Johns and are trying to arrange an alternative date for surgery as quickly as possible.
– Abertawe Bro Morgannwg University Health Board spokesperson