When it was last opened to the public in the 1980s, no one could have imagined the disaster that would befall Gwyrch Castle, once one of the finest buildings of its kind in the world. Time, neglect and vandalism saw the 19th century stately residence fall into a state of complete ruin.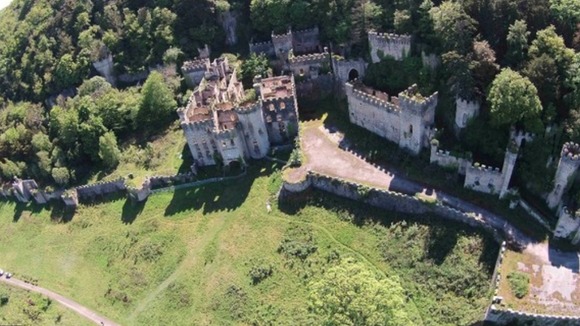 More: Man campaigned to save Gwyrch Castle since age of 12
But things have been looking up. Developers have been given planning permission to transform it into a luxury hotel and spa.
A group of castle supporters are also planning to turn part of it into a visitor centre - and tomorrow the public are being allowed to back to take a look around.
Ian Lang went for a sneak preview.
It is very exciting that the castle will be open for the day and that we have an opportunity for people to learn about its history and what is proposed for the future.
– Mark Baker, local historian

The 19th century castle was once by the Government to house 200 Jewish refugees during the Second World War.

Land above the Melon House and Conservatory has now been leased by Gwrych Trust from the owners Castell Developments.

Also leased are the formal gardens which are a designated Site of Special Scientific Interest.