The world's biggest underground trampoline opened in a slate cavern in Gwynedd today.
The trampoline has taken 4,500 man hours to build in a cave which measures 100ft by 60ft.
More: How was the world's largest underground trampoline built?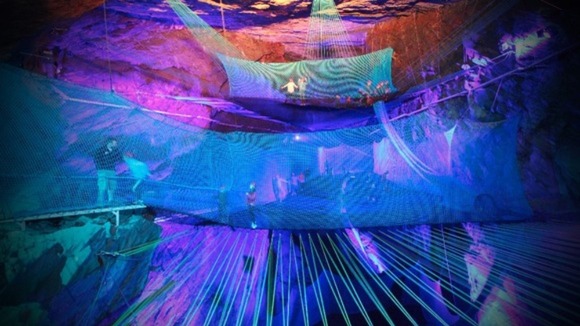 Rob Shelley has been to see if it will give the local tourist trade a bounce...
Warning: The report contains flashing lights
The surreal experience of Bounce Below cannot be matched as there's nothing like it anywhere else on earth. It's essentially a ginormous underground playground and an amazing way to experience a subterranean world in a way never before possible.
– SEAN TAYLOR, BOUNCE BELOW