How Welsh expertise is helping complete the 1000mph Bloodhound car
A supersonic car that will attempt to break the land speed record is a major step closer to completion.
The Bloodhound car will attempt to travel at 1000mph in 2016 thanks, in part, to experts at Swansea University.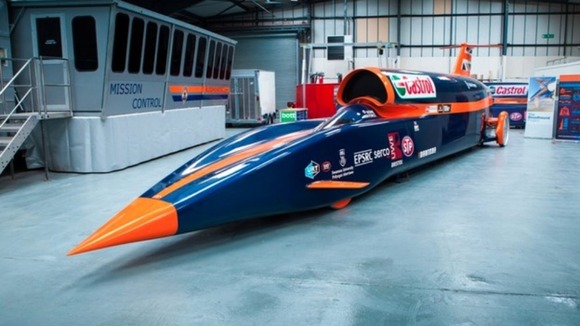 More: Bloodhound model wows schoolchildren in Cardiff Bay
The cockpit is now ready and Jane Solomons has been to see it.
The man who'll experience this for real sits behind the wheel of supersonic car Bloodhound as the new cockpit is unveiled - another milestone in its construction.
I absolutely can't wait to start sharing the story which goes back seven years and the question was is this possible?

We went to Swansea University to have the modelling done - the answer is this can be done and this is the shape. They've had to develop a lot of new technology because our new challenge is so extreme and they remain the world's leading experts in this.
– Andy Green, driver

The Swansea University team also designed the Thrust supersonic car in which Andy Green achieved the existing World land speed record of 763 mph in 1997.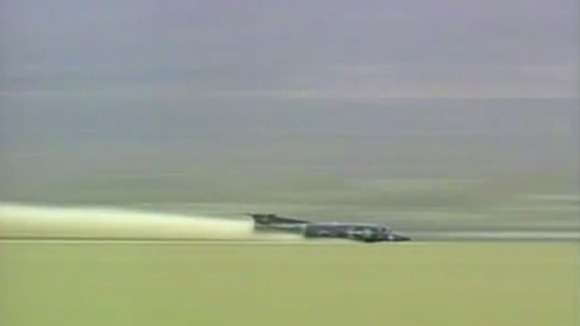 Wales has a long history of land speed attempts. Pendine Sands in Carmarthen was the scene for records by Malcolm Campbell in Bluebird and John Parry-Thomas in his car Babs in the 1920s.
The advances is technology since then are mind blowing.
Bloodhound is powered by a Rolls Royce Typhoon fighter jet engine and a rocket. It has a Formula 1 engine to pump the fuel, and the car will cover a mile in 3.6 seconds.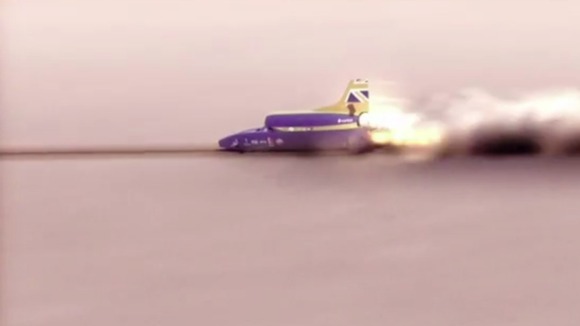 It's a dream come true for a graduate engineer, I'm so privileged for the opportunity at Bloodhound. It's fantastic.
– Luke Dee, Components and Assembly engineer