Trade unions today called on the Prime Minister to apologise for what they describe as "irresponsible attacks and smears" on the NHS here in Wales.
They say UK government criticisms of the Welsh Labour Government's handling of the health service here damage the morale of staff and their relationship with patients.
There have been a series of negative headlines surrounding the NHS in Wales in recent months, over missed targets and complaints about standards of care.
Last week, it was revealed that ambulances only reached life-threatening incidents within eight minutes in 54.1 per cent of cases - below the 65 per cent target.
Read More: Health Minister sets target for ambulance improvement
Last month, a report into Princess of Wales Hospital in Bridgend and Neath Port Talbot Hospital warned: "there are aspects of the care of older people which are simply unacceptable and must be addressed as a matter of urgency."
Read More: Mid Staffs campaigner suggests similarities in Wales
David Cameron has made repeated criticisms of how the Labour Welsh Government runs the health service here, particularly in clashes with Ed Miliband in the run up to the General Election next year.
His most high-profile comments came at the Welsh Conservatives' conference in Llangollen in April, when he said: "When Offa's Dyke becomes the line between life and death - we are witnessing a national scandal."
Watch: Prime Minister leads Conservative attacks on Labour in Wales
The Trades Union Congress, which represents around 400,000 workers across Wales, today called on the Prime Minister to apologise for that remarks - and wider comments around the Welsh NHS.
Over the last 66 years, the NHS has transformed the lives of millions for the better. It continues to deliver world class treatment and care on the basis of social need rather than private profit. Today we should feel proud that the NHS was made in Wales, proud of the advances made and doubly proud of our committed and talented health workforce. We know that, despite political attacks from UK politicians, NHS workers have the support of the Welsh public.

Our Welsh NHS has been smeared and attacked in the most outrageous terms by UK Government figures and some sections of the media. David Cameron's description of Offa's Dyke as the 'line between life and death' was an arrogant, deliberate insult to thousands of dedicated NHS Wales staff who deserve far better.

No one who truly cares about the NHS would make those comments. It's time for the Prime Minister to apologise.

Political smears and attacks have been scripted by spin doctors who know next to nothing about the Welsh NHS. We represent hundreds of thousands of people who use the NHS as well as those working in it. Of course there are challenges and resources are stretched, but our members see the reality of an excellent service striving to be even better in the wards, surgeries and clinics right across Wales. It is time that their voice is heard.
– Martin Mansfield, Wales TUC General Secretary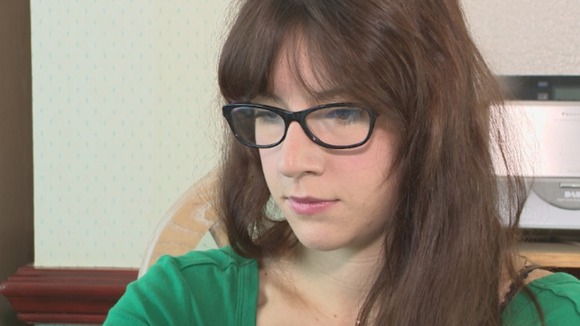 Sara Grinter from Barry received extensive treatment at the University Hospital of Wales for anorexia as a teenager, and now works there as a cardiology medical secretary.
She told us she thanks the NHS for keeping her alive, and is proud to work there, but constant criticisms of the service do have an effect.
I think it reduces morale around the hospital,just hearing people slam you all the time.

And I think then when people call up, patients or anyone, they've got this pre-conceived idea that they're not going to get good treatment - or they're going to end up worse off.
– Sara Grinter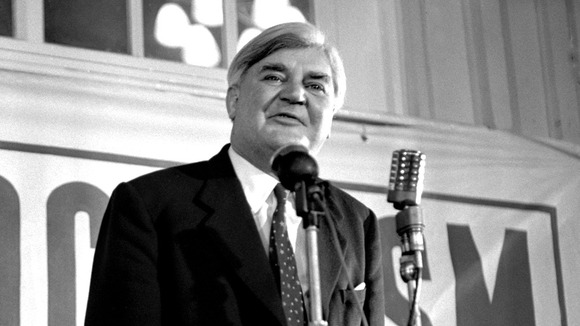 Last year, we marked the 65th anniversary of the NHS with a number of special reports.
Watch: The past, present and future of the NHS in Wales
Welsh Labour have described David Cameron's comments on the NHS in Wales as a "shameless attack", and said "the dedicated workforce deserves better from the Prime Minister."
The Prime Minister has today refused to offer the apology demanded by the Welsh Trades Union Congress.
A Downing Street spokesman said: "The PM has set out his view on how the NHS is run in Wales and he stands by that."