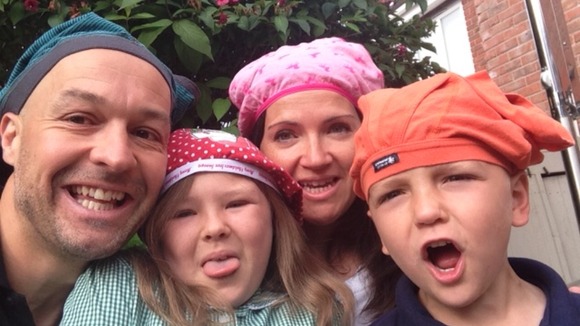 The family of a Cardiff school girl who desperately needs a bone marrow transplant are holding a recruitment drive to help find her a donor.
Hollie's parents, Laura and Stephen, launched the #pantsonyourhead campaign to encourage people to join the Anthony Nolan bone marrow register - but are yet to find Hollie a suitable donor, despite the campaign going global on social media.
Gareth Bale, the world's most expensive footballer, joined a cast of celebrities on social media** that has seen hundreds of people posting selfies with their pants on their head and encouraging other to join the register.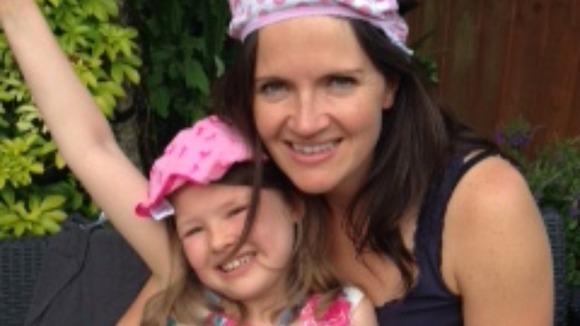 Hollie is suffering with Myelodysplastic syndrome (MDS), a rare bone marrow disease.
Hollie's mother described the shock upon her daughter's diagnosis saying:
It was an absolute shock, it is literally the worst thing as a parent you could be told.

It was hard to believe because she'd been so active at the time - she loves swimming and cycling and playing with her friends."
– Laura Clark, Hollie's mother

Hollie is still managing to attend school most days, but is now surviving on blood transfusions until a suitable donor can be found on the Anthony Nolan register.

Anthony Nolan has seen a 2,580 per cent increase in the number of people joining the register in Wales compared to last year since the campaign launched in June - which many are calling the 'Hollie effect'.

Sadly, Hollie's younger brother, Sam, is not a match.

The family are now urging 16-30 year olds to sign up to the Anthony Nolan register. Joining the register just involves filling in an online form and spitting into a tube.

Every 20 minutes someone in the UK is diagnosed with a blood cancer. Around 1,800 people in the UK need a bone marrow (or stem cell) transplant each year. This is usually their last chance of survival.

The recruitment drive will be held outside the Millennium Centre in Cardiff Bay between 11am and 4pm.