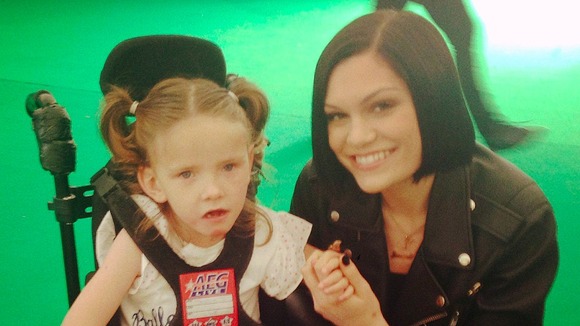 Singer Jessie J forgot about the price tag to buy a custom built bike for one of her young fans from Penarth after hearing about her on Twitter.
The Voice star paid for the specially-adapted bike for seven-year-old Ruby Huxter from Penarth, to help her battle against cerebral palsy.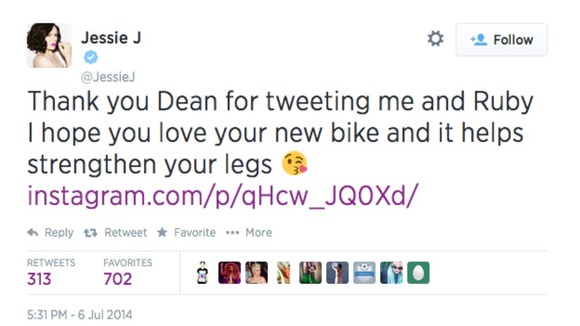 Ruby's mum, Vicky, admitted she cried when the singer came to their help and offered to buy the super-bike to help strengthen her daughter's legs.
I couldn't believe it when a pop star offered to help us out. That sort of thing doesn't happen to my family. Every child deserves a first bike and I didn't want my little girl to miss out because of her disability.
– Vicky Spear, Ruby's mum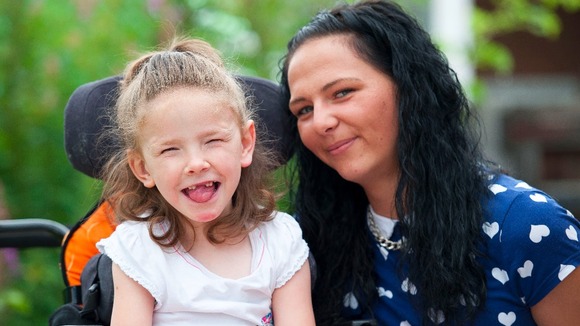 Ruby's mum was battling to raise the cash for the bespoke bicycle which will allow her to enjoy time outside and go on bike rides with her sister.
Jessie J spotted the appeal through Twitter and was touched by the fundraising efforts for Ruby. She offered to pay for the custom built bike in full and organised for Ruby, her mum and her sister to travel to one of her concerts in Weston-super-Mare where they had the VIP treatment.