Police are reminding people to make sure their homes are safe and secure over Christmas.
South Wales Police say it's important to remain vigilant this time of year particularly as there has been a recent increase in burglaries across Cardiff:
Lock all doors and windows - even if you're only leaving home for a short time
Don't leave presents or valuables on display
Set your burglar alarm at night
Be aware of uninvited callers - check identities and if in doubt do not let them in
If you are going away over Christmas - be careful who you tell, consider who may have access to messages that you post on social media advertising that your homes will be empty
Experts also want people to be mindful of their friends and neighbours:
Plaid Cymru's Rhun ap Lorwerth AM has outlined how Wales' low-wage economy can be overturned.
Highlighting figures on average wages in Wales, Rhun ap Iorwerth said that Welsh wages were on average £2,000 lower per year than the rest of the UK.
He said employment levels in Wales matched UK average levels but jobs are generally of lower quality in Wales, resulting in lower wages.
The average weekly wage in Wales is £383.30 per week, compared to the UK average of £417.90.
The Welsh Government says it is continuing to work to close the historic wage gap by attracting investment, creating jobs and promoting economic growth.
Advertisement
A 90-year-old woman remains in a critical condition after being involved in a collision with a car yesterday evening.
It happened on Lavernock Road in Penarth, in the Vale of Glamorgan, between the junctions of Augusta Road and Forrest Road.
South Wales Police are looking to speak to anyone who might have seen the silver Peugeot car involved, or the woman herself, who was walking along Lavernock Road at around 5.10pm.
The station will be visible at 5.22pm across the UK, but for varying lengths of time and at slightly differing angles.
The further north you are, the closer to the horizon it will be.
Here is a guide on how long you will be able to see the ISS and where you can spot it in the sky (90 degrees is directly above you).
Aberystwyth: 4 minutes, at 46 degrees, 36 above WSW
Cardiff: 4 minutes, at 53 degrees, 32 above W
Denbigh: 4 minutes, at 39° degrees, 32 above WSW
Holyhead: 3 minutes, at 40 degrees, 37 above SW
Llandudno: 3 minutes, at 38 degrees, 36 above SW
Swansea: 4 minutes, at 53 degrees, 32 above W
Wrexham: 4 minutes, at 39 degrees, 33 above WSW
Advertisement
A foster child from South Wales who wrote a short story based on her experiences of caring for her siblings and running away from home has won praise from leading author Jacqueline Wilson in a national competition.
Amber-Jade, who is 16, is now looking forward to Christmas with her foster carers in Bridgend.
Tom Sheldrick reports: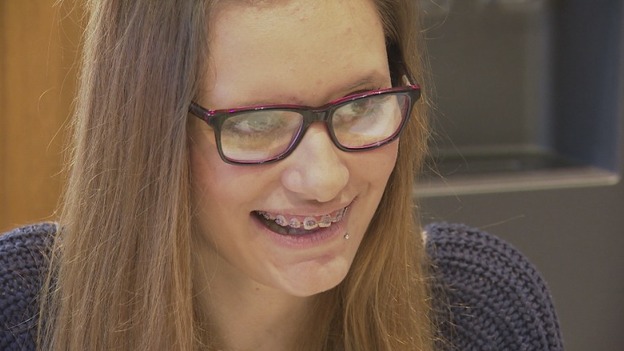 Today is the last full shopping day before Christmas, and it's also the busiest.
Figures show people in Wales plan to spend almost £600 on Christmas this year.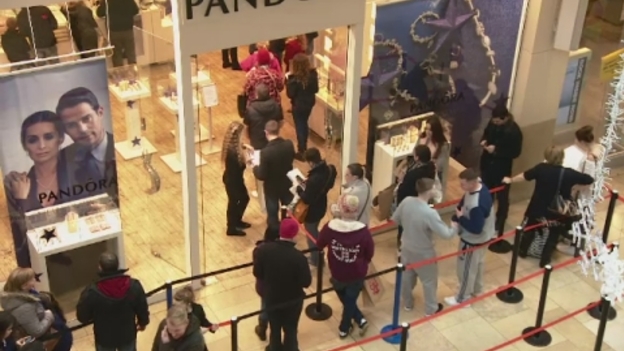 But around a third of us are worried about how we will afford it.
And three in ten of us will turn to credit cards to fund the festive season.
Our Business Correspondent Carole Green has been taking a look at this year's Christmas spend.
Load more updates
Back to top