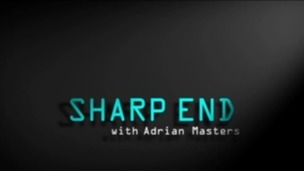 This week's programme looks at what the Chancellor's spending decisions mean for Wales, education problems and stories of the year.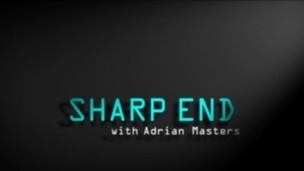 Sharp End this week looks at the politics of paying for university and where the Scottish Government's plans for independence leave Wales.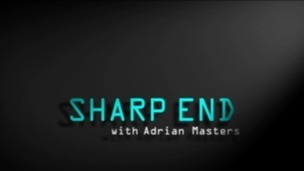 Tonight's Sharp End looks at questions over student tuition fees and asks if there'll be an income tax referendum
Live updates
Wales' PISA rankings worst in UK
There are two problems for the Labour politicians running the Welsh Government. Firstly it is they who made PISA results such an important measure of progress in education and it's they who have been in charge of education here since the Assembly began, even when it was run by coalition governments.
The first is why the First Minister and Education Minister made no attempt to portray the figures as anything other than a disappointment. The second explains why opposition parties joined forces in the Senedd in a rare concerted attack on the First Minister. But watch Westminster closely too.
You'd expect Tory MPs to pin the blame on Labour. But it was Labour's Shadow Education Secretary who said that 'Wales has some difficult questions to answer' and some Welsh Labour MPs are also privately worried. You can be certain that they'll let their Cardiff colleagues know their concerns.
Advertisement
Sharp End
In an interview for this week's Sharp End, Leanne Wood tells me that Plaid Cymru's 'central and core aim is to achieve an independent Wales.' Long-term Plaid-watchers will say that that aim hasn't always been clearly stated and she agrees.
She also agrees that Wales is a long way from being in the position Scotland finds itself and seriously deciding whether or not to break away from the rest of the UK. But she tells me 'things change and things can change very quickly.'
I'll be discussing what she says and any other ways that Wales could be affected by developments in Scotland with my guests in tonight's Sharp End at 1035pm on ITV Cymru Wales.
Winter death rates revealed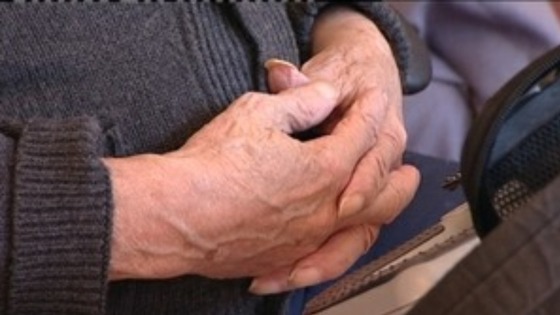 Figures will be released later this morning on the effect that last Winter's cold weather had on death rates in Wales.
Official figures are expected to be higher than last year since March 2013 was recorded as the coldest since 1962.
Last year, there were 1,300 excess deaths in Wales and almost 2,000 the year before.
Data, compiled by the Office for National Statistics, compares the number of deaths during the winter months with the average in other parts of the year.
Sharp End
In this interview with me for tonight's Sharp End, the former Education Minister Leighton Andrews is robust in his defence of the Welsh Government's tuition fees policy, saying that it's affordable and important for students.
It follow's a report by the Wales Audit Office which claims that the cost of subsidising fees is on course to come in at more than £150m higher than predicted. Leighton Andrews disputes that so I began by asking him why.
We also talk about the possibility of otherwise of a referendum on income tax, something he says that, if lost 'could deliver the biggest setback to devolution since 1979.' You can see what my guests say about that in Sharp End at 1035pm on ITV Cymru Wales.
Advertisement
Welsh Tories' housing plans
The Welsh Conservative housing policy launch is the latest in a series of eye-catching ideas designed to establish the party in Wales as one with plenty of ideas and one very clearly on the centre-right of the political spectrum.
Its right to buy proposal will be the one to raise most eyebrows. The policy has been widely seen as one which has caused housing shortages rather than helped them and the Welsh Government battled the UK Government to win the power to suspend it in areas of housing pressure.
The Tories, however, see it as 'empowering' and believe they've dealt with the downside by linking the proceeds with new housebuilding. It seems unlikely the Welsh Government will pick up any of these ideas though: it has its own Housing Plan and a Housing Bill due to be introduced to the Assembly.
Sharp End
This week's Sharp End programme brought together former Plaid Cymru MP Adam Price and the Conservative Party's vice-chair Michael Fabricant in a Westminster coffee-shop to discuss their views of the future relationship between the four countries of the United Kingdom.
They may differ on the ultimate objective, but you'd be surprised at how much they agree about what should happen in the short-to-medium term.
Sharp End
Former Welsh Secretary Cheryl Gillan says the First Minister of Wales should face annual questioning by Members of Parliament. She said giving MPs a chance to scrutinise the Welsh Government's plans in devolved areas like health and education would strengthen devolution.
She told a House of Lords committee suggesting that MPs and AMs could meet 'under the auspices' of the Welsh Grand committee. But in an interview with me following her appearance in the Lords she's gone further by saying that it's the First Minister who should appear before the Welsh Grand.
Ms Gillan told me it follows a precedent which already exists: the Welsh Secretary is questioned by Assembly Members on the UK Government's plans in the aftermath of the Queen's Speech. You can see more in tonight's Sharp End 1035pm ITV Cymru Wales.
Load more updates