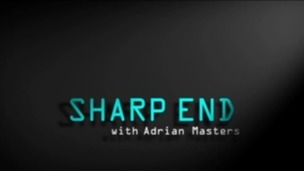 This week's programme looks at what the Chancellor's spending decisions mean for Wales, education problems and stories of the year.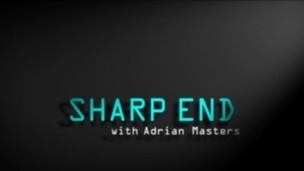 Sharp End this week looks at the politics of paying for university and where the Scottish Government's plans for independence leave Wales.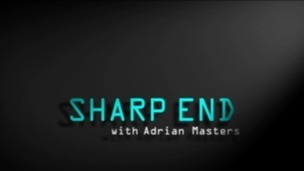 Tonight's Sharp End looks at questions over student tuition fees and asks if there'll be an income tax referendum
Live updates
One obstacle in the way of a council shake-up may have already been cleared. When Carwyn Jones said recently that he's 'open' to the idea of starting the process of reorganisation before the next Welsh election he also said he 'doesn't like changing manifesto commitments.' Read what he said here.
But it turns out there is no manifesto commitment NOT to reorganise local government before the 2016 election. You can search Labour's 2011 manifesto for yourself here. It seems it had been a pledge during the drafting process but didn't make it to the final document.
The rest of the First Minister's hurdles remain and it's still unlikely that any legislation to cut the number of councils would make it through the Assembly before 2016. But at least Carwyn Jones doesn't have to worry about breaking a manifesto pledge.
Advertisement
Sharp End
Plaid Cymru's Parliamentary Leader Elfyn Llwyd says he would consider accepting a post in a future Welsh Government if it were offered to him. He's been an MP since 1992 but has announced that he'll step down at the next UK Election.
In an interview for tonight's Sharp End programme he tells our Political Editor Adrian Masters that a role in Cardiff Bay is not 'part of his thinking' but that if he were offered the post of Counsel General he'd 'certainly give very serious consideration to it.'
You can watch Sharp End online here.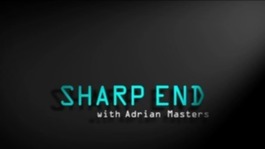 Our weekly politics programme looks at some of the debates and disputes in Welsh politics this week
Read the full story
Carwyn Jones' comments about local government reorganisation, which you can read about if you click here, mark the most significant public shift in the debate on the number of councils we need and the most high-profile acknowledgement that a shake-up is inevitable.
Until now ministers have agreed in public that 22 authorities are too many for a small country like Wales and in private that the number needs to be cut. But ask them in public and they will say it's a distraction, too expensive and collaboration needs to be given more time to deliver efficiencies.
Carwyn Jones isn't about to rip up Labour's manifesto commitment just yet. As he said any move would have to wait until after the Williams review reports early next year and would require cross-party support. A Bill, he said, is unlikely before 2016. But in the first months after that election...?
Advertisement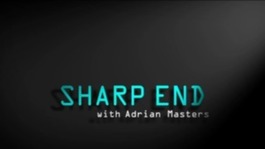 How many politicians does Wales need and how many should be in the Assembly?
Read the full story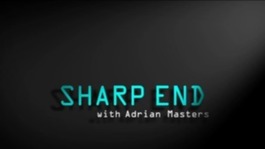 It's all about the money in this week's programme: where's the Welsh Government's money going? Who's getting more and who's getting less?
Read the full story
Welsh MPs in reshuffles
As the UK Government cabinet reshuffle continues, here are the Welsh MPs and peers who currently have government rôles:
David Jones (Conservative) - Welsh Secretary
Stephen Crabb (Conservative) - Wales Office minister and whip
Baroness Randerson (Lib Dem) - Wales Office minister
Jenny Willott (Lib Dem) - Assistant Whip
Labour leader Ed Miliband is also expected to reshuffle his Shadow Cabinet team. Here are the Welsh MPs and peers in his front-bench team:
Owen Smith - Shadow Welsh Secretary
Nia Griffith - Wales
Ian Lucas - Foreign and Commonwealth
Wayne David - Justice
Christ Bryant - Home Office
David Hanson - Home Office
Kevin Brennan - Education
Huw Irranca-Davies - Environment, Food and Rural Affairs
Mark Tami - Whip
Susan Elan-Jones - whip
Baroness Gale - whip (Lords)
Lord Bryan Davies - Wales, Transport, Treasury (Lords)
Welsh MPs in reshuffles
The news that Scottish Secretary Michael Moore has been sacked in the UK cabinet reshuffle inevitably led to speculation that change could affect the Wales Office too. But several sources say that Moore is the only cabinet figure to be affected which suggests that David Jones' position is safe.
Any further changes are expected to be amongst middle-ranking ministers. Ed Miliband is expected to reshuffle his Shadow Cabinet team too. Those changes could also come today.
Load more updates