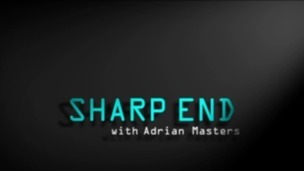 This week's programme looks ahead to Scotland's Independence referendum and the NATO summit in Newport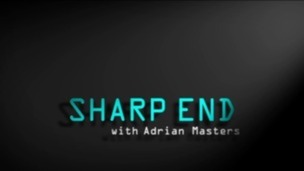 This week the panel looks at tough times for the Lib Dems, the question of all-women shortlists and what it's like working for a politician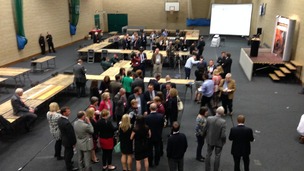 Political Editor Adrian Masters' take on what the European election results mean for the Welsh political parties
Live updates
Wales This Week: Black Market Tobacco
Catch-up on last night's episode of Wales This Week here.
Advertisement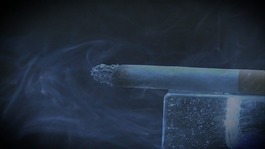 An undercover investigation by ITV Cymru Wales has found that illegal tobacco in some parts of the country is widespread, and easy to find.
Read the full story
Prime Minister leads attack on NHS in Wales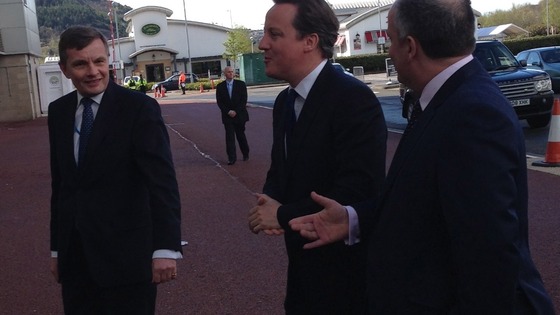 The two most senior figures in the Welsh Conservatives will return to the matter which has so divided them in recent months and led to the sacking of four Tory frontbenchers. But they've put their differences aside, or at least won't be referring to them in public this weekend.
David Jones and Andrew RT Davies will both deliver speeches to the Welsh Conservative conference in Llangollen. They'll both criticise Labour's record of running public services here in Wales and they'll both highlight what their party is achieving for Wales through the UK Government.
They'll both also talk about the devolution of income tax power to Wales but you won't be able to spot much difference between them on the form of income tax power which is being devolved. No mention of the dreaded 'lockstep.'
It doesn't mean the differences have gone away though. It was pointed out to me that the Prime Minister's repeated references to Andrew RT Davies and his commitment to low taxes in Wales amounted to an implicit endorsement of his stance.
But if the differences remain, the heat has certainly been taken out of the dispute in public at least. Anyway, most of this weekend's speeches have concentrated on attacking Welsh Labour's running of public services in Wales.
That at least is something on which they can all agree.
Wales This Week: Black Market Tobacco
How easy is it to buy illegal tobacco in Wales? Cameras follow investigators attempting to clamp down on the multi-million pound black market. Wales This Week investigate Monday at 8pm on ITV Cymru Wales.
Advertisement
Welsh Liberal Democrat conference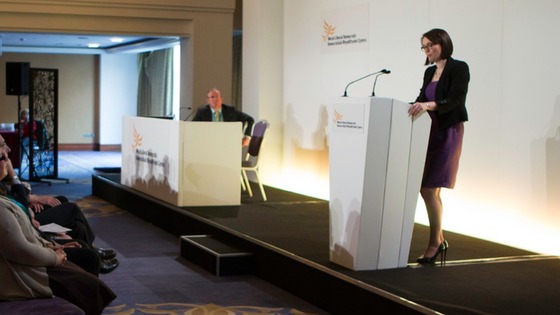 As the Welsh Liberal Democrats begin their conference in Newport you can expect three things to be on their minds.
You won't be surprised to find Europe at the top of their agenda with just six weeks to go until the European Parliamentary elections in May.
The Lib Dems have never won one of the Welsh seats and the polls suggest that that's unlikely to change this year. But the party has positioned itself as the most Europhile of all the UK parties and so you can expect a lot said about how Wales benefits from being part of the EU.
There's another election on the horizon too: next year's UK General Election. There's no doubt the Lib Dems have suffered in successive elections because of the decision to enter coalition government with the Conservatives.
What's important for the party now is to point to the things it's achieved by being in government while distancing itself from its coalition partners. So you can expect much to be made of the raised income tax threshold, particularly because the new tax year is about to begin.
I'd also look out for some significant promises on devolution. The Lib Dems take credit for moves to extend devolution throughout their time in the UK Government, specifically the 2011 lawmaking powers referendum and the Silk Commission.
Senior party figures watched Ed Miliband's speech to last week's Welsh Labour conference with interest and tell me they're determined Labour won't 'out-devolution' the Lib Dems.
So Nick Clegg is expected to promise that the 2015 Liberal Democrat manifesto will take the Silk Commission's proposals for extensive devolution including power over policing and energy decisions as 'a blueprint.'
Sharp End
In tonight's programme, our Political Editor Adrian Master asks Ed Miliband why Labour want to devolve more powers to Wales than were on offer last time his party was in power in Westminster.
Wales Office hits back in rail electrification costs row
The First Minister is expected to raise the dispute over funding for rail electrification in the South Wales Valleys at a meeting in London. Carwyn Jones will attend a session of the Joint Ministerial Committee which brings together the UK Government with leaders of devolved governments.
These meetings, which are chaired by the Deputy Prime Minister Nick Clegg, take place regularly and usually cover a wide range of topics that are causing tension between the governments.
I'd be amazed if Carwyn Jones didn't seize the opportunity to return to the disagreement which has soured relations between ministers in Cardiff and London more than any other previous dispute.
Load more updates