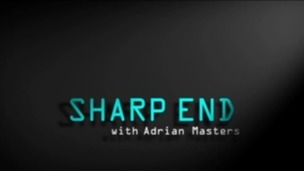 This week's programme looks at what the Chancellor's spending decisions mean for Wales, education problems and stories of the year.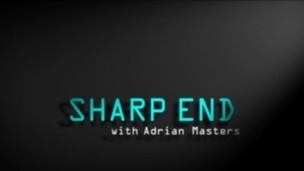 Sharp End this week looks at the politics of paying for university and where the Scottish Government's plans for independence leave Wales.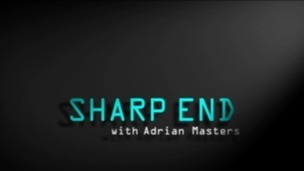 Tonight's Sharp End looks at questions over student tuition fees and asks if there'll be an income tax referendum
Live updates
Wales tax powers speculation
Welsh Secretary David Jones has dismissed reports which suggested that an announcement on tax and borrowing powers for Wales is imminent. He told the Welsh Affairs Select Committee that agreement had been reached on 'most of the 33 recommendations' in the Silk Commission report.
That's the report which recommended transfer of those powers. The UK Government's response to it was originally scheduled for the spring but has been delayed. And he gave the strongest hint yet that another expected announcement - on plans to upgrade the M4 at Newport - is linked to that response.
Asked when an announcement on the M4 should be expected, Mr Jones said that the Silk Commission response would seem 'an appropriate time.'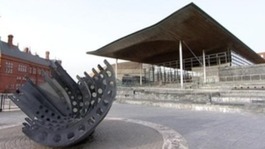 There have been hints that a decision on tax and borrowing powers for Wales was close, but don't hold your breath.
Read the full story
Advertisement
Sharp End
This week's edition of Sharp End comes from the European Parliament in Strasbourg. Adrian Masters is joined by the four MEPs for Wales, John Bufton, Jill Evans, Kay Swinburne and Derek Vaughan.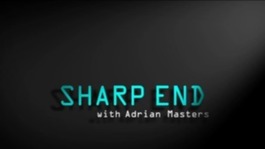 Sharp End is in Strasbourg for a special programme from the European Parliament discussing the effects of the EU on Wales.
Read the full story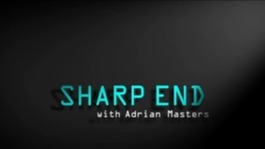 Spending cuts, building projects, resignations and reshuffles - an extraordinary week in Welsh politics discussed in tonight's Sharp End.
Read the full story
Advertisement
Plaid's ex-leader quits Assembly
The departure of Ieuan Wyn Jones from the Assembly marks the end of a lengthy political career that often defied expectations. Despite a challenge which curtailed his leadership in 2003, he went on to regain overall control of Plaid Cymru and took the party into government with Labour in 2007.
Most agree that that first taste of government for Plaid and the achievement of a referendum which gave the Assembly lawmaking powers will form Ieuan Wyn Jones' legacy. He didn't have the charisma of leaders like Gwynfor Evans, Dafydd Elis-Thomas and Dafydd Wigley but he took his party into power.
A party strategist since he led Plaid Cymru's internal inquiry into the setbacks of 1979, Ieuan Wyn Jones emerged to snatch Ynys Mon at the 1987 General Election. Plaid lost the Westminster seat when he stood down from Parliament. Now it must defend the Assembly seat without him.
New panel to curb council pay
The Welsh Government has confirmed that it's looking at ways of meeting opposition parties' demands on the pay of council chief executives in order to avoid defeat on forthcoming important legislation. A spokesperson said:
The Welsh Government recognises that the pay of local authority chief executives is an issue which needs to be determined in an open and transparent way and there needs to be effective mechanisms in place to ensure this happens. Listening to concerns over this matter, we are currently considering options for this at Stage 3 of the Local Government Democracy (Wales) Bill.
– Welsh Government spokesperson
Load more updates