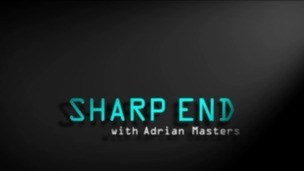 Tonight's Sharp End looks at controversies over Europe, powers for the Assembly and windfarms.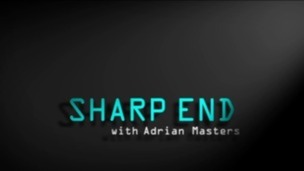 Tonight's Sharp End takes a closer look at the impact on Wales of the UK Government's programme of laws as set out in the Queen's Speech.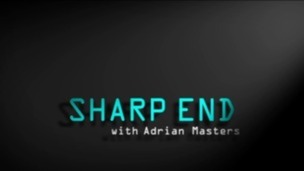 Tonight's Sharp End looks at the question of which taxes if any should be transferred to Wales and at the Anglesey council election
Live updates
Sharp End
'I would campaign against EU superstate' - Welsh Tory leader
by Adrian Masters
The leader of the Welsh Conservatives in the Assembly has told me that he'd campaign for a 'No' vote in a future referendum on Britain's membership of the European Union if voting 'Yes' meant heading towards a 'greater Federal Europe.'
His comments follow the Prime Minister's pledge to renegotiate the UK's relationship with Brussels and, after that, to give voters their say in a referendum. I asked him whether or not he'd campaign for a 'Yes' or a 'No' vote in that referendum.
You can see the interview in tonight's edition of Sharp End 1035pm ITV Cymru Wales.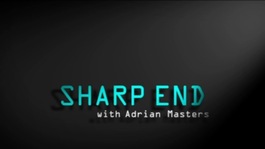 Tonight's Sharp End looks at rival proposals for a new business bank, Britain's relationship with Europe and the question of Welsh taxes
Read the full story
Advertisement
MPs debate Wales tax powers
Welsh taxes: what we've learned
by Adrian Masters
There have been very clear signs today that control over some taxes will be transferred to Wales and sooner rather than later. But there were some other signposts to the next steps in the devolution of financial powers in today's meeting of the Welsh Grand committee that are worth noting:
It seems pretty much a given that the minor taxes will be devolved to Wales in the near future. The powers could be added to the next Finance Bill and if not, Labour and Plaid are planning to force the issue with amendments.

Borrowing powers should follow hot on the heels of minor taxes because those taxes are widely understood to be the 'income stream' the Treasury is insisting on.
Welsh debt will be British debt. In the event a future Welsh Government with borrowing powers defaults, the UK Government would be liable.
Income tax devolution seems further away. The Silk Commission imposes a triple-lock before it happens: funding reform, administrative devolution and a referendum. Today it's clear Labour is adding a fourth test: 'certainty' that Wales would be better-off if income tax were devolved.
Labour remains highly sceptical about the whole process, with MPs questioning the motives behind launching the Silk Commission in the first place and making explicit their suspicion that it's designed as a 'backdoor' way of cutting funding to Wales.
We also learned that, while Treasury and Wales Office officials have been talking about the Silk Commission recommendations for some time, negotiations between the Secretary of State for Wales and the Chief Secretary to the Treasury begin next week.
Parties urge Welsh business bank
Wales bank row continues
by Adrian Masters
Plaid Cymru and the Welsh Conservatives continue to disagree over their competing visions for a business bank to speed up lending to small firms. I told you yesterday that the Tories are accusing Plaid of bringing forward their proposal as a spoiler for the Conservative announcement.
I asked Plaid's Simon Thomas if that's what the party had done. He said 'it would be wonderful to say yes to that question,' but that the idea was an 'ongoing Plaid commitment' and criticised the Tory version for linking up with 'failed' mainstream banks.
Meanwhile Opposition leader Andrew RT Davies and Shadow Finance Minister Paul Davies described the comments and Plaid's timing as 'bizarre.' They criticised Plaid's announcement as 'offering nothing' other than the promise that the idea would be looked at by its Economic Commission.
Parties urge Welsh business bank
Political points from business bank bickering
by Adrian Masters
In Cardiff Bay there's been a minor political spat about the publication of competing proposals for a business bank to be created to channel taxpayers' money to small firms. The Welsh Conservatives are accusing Plaid of attempting to spoil their policy launch by rushing out a pre-emptive call.
It's certainly true that the Tories have been planning today's launch since long before Christmas. It's also true that Plaid's Adam Price championed the idea of a Bank of Wales three years ago. But the Conservatives question the timing of Plaid's decision to make the call again.
The other twist in the tale is that a figure long associated with the Welsh Conservatives, Professor Dylan Jones Evans, has been appointed by the Business Minister to report to her about all these matters. Cutting through the arguing, I think there are three political points to draw from today:
Conservatives are promoting the idea of a state-owned bank, an eye-brow raising fact which perhaps underlines growing confidence and independence of thought in the Welsh group. On closer inspection it does meet Tory ideals though: better use of public money and partnership with the private sector.
A cross-party consensus is emerging. If the Conservatives and Plaid Cymru are both arguing for a state-owned lending bank AND the Welsh Government's independent review will look at it too, then this is an idea whose time has come. The difference is about details.
They're arguing over ideas. Reject the idea or dispute the detail, but this a major, thought-through policy launch from a group which is often accused, particularly by Labour, of having no ideas. And the retaliation comes not with personal jibes but counter-proposals. This seems to me a Good Thing.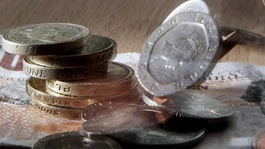 Welsh Conservatives outline plans for a network of banks to channel public money to small businesses.
Read the full story
Advertisement
Sharp End
'Every day I ask the question' - Bethan Jenkins
by Adrian Masters
In her first broadcast interview since being convicted of drink-driving, Bethan Jenkins has been telling me how she feels she let down her constituents, family and friends. She said she deeply regrets what happened and that she wasn't thinking rationally.
The Plaid Cymru AM was banned from driving for 20 months after pleading guilty to the charge last month. She was suspended by her party but has since been reinstated although she faces a further investigation by the Assembly's Standards Commissioner.
She tells me she hopes to continue as an Assembly Member and has been overwhelmed by support from constituents, support she didn't think she deserved. You can see my interview in tonight's Sharp End at 1035pm ITV Cymru Wales.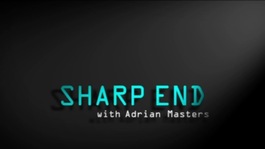 Bethan Jenkins AM speaks for the first time since her drink-driving conviction and the panel discusses how Europe affects Welsh politics
Read the full story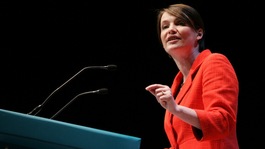 Welsh Liberal Democrats say the basic rate of income tax should be cut by 2p if Wales gets the power to change tax levels
Read the full story
Pembrokeshire investigation
Ministers respond to Pembrokeshire Council report
Welsh Government Ministers Leighton Andrews and Carl Sargeant have issued a statement giving their response to a report by Estyn and the Wales Audit Office on child protection services in Pembrokeshire County Council.
In the statement, they confirm that the Pembrokeshire Ministerial Board will remain in place to ensure continued support in relation to improving safeguarding in the authority and to help in any transition to new support arrangements when these are agreed.
These reports give clear continued cause for concern highlighting that Pembrokeshire Council's deficiencies are putting services in the local authority at unacceptable risk. If the Council cannot address these issues, then we will.
Given the unacceptable nature of the situation our priority must be to put in place adequate support and challenge to realise improvements as quickly as possible. This must address the wider issues and improve the corporate position of the authority. It will also need to ensure that improvements and changes being introduced in relation to safeguarding and educational outcomes for children and young people are implemented quickly and have a real impact on the ground.
– Leighton Andrews, Education Minister
Load more updates