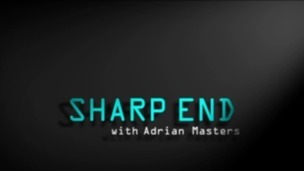 This week's programme looks ahead to Scotland's Independence referendum and the NATO summit in Newport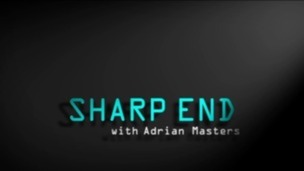 This week the panel looks at tough times for the Lib Dems, the question of all-women shortlists and what it's like working for a politician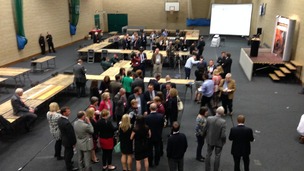 Political Editor Adrian Masters' take on what the European election results mean for the Welsh political parties
Live updates
Tories pledge stamp duty cut
Not surprisingly, Welsh Labour has seized on the Treasury's refusal to cut stamp duty to attack the Welsh Conservatives. You can read what the Treasury said by clicking here.
It's important to note that what the Treasury rejected was the idea of a UK-wide cut to the tax before 2015 whereas the Welsh Tories' pledge is to abolish it for houses up to the value of £250,000 in Wales once control is transferred to the Welsh Government. Read more about their proposals here.
But this is politics and if the original pledge is all about sending a low-tax, aspirational message to voters, the response is equally about portraying the Welsh Conservatives negatively. Here's what Labour AM Ann Jones says:
The one day wonders of Welsh politics have been caught out again. First it was a return to 1950s grammar schools, then massive tax cuts for the rich, and now an uncosted proposal for cutting stamp duty. This latest wheeze has immediately been rejected by the Tory controlled Treasury in London. The average life expectancy of a Welsh Conservative policy proposal has now dipped below 24hrs.
Rather than offer serious policies to take Wales forward the Welsh Tories have been caught out chasing empty headlines. Andrew RT Davies may describe himself as '19 stone of prime Welsh beef' but we're seeing a lot more bull than beef at the moment.
– Ann Jones AM, Labour
Advertisement
Tories pledge stamp duty cut
A lot will have to change before the Welsh Conservatives' latest pledge to cut a tax could become a reality. The Welsh Government doesn't yet have control over stamp duty but it is expected to get that power as a result of the UK Government's draft Wales bill which is being considered by MPs.
It also won't be news to the Tories that they're unlikely to form a Welsh Government after 2016 so why make this promise? It's all about sending a message to voters: that they have ideas about how to use expected new powers to deliver lower taxes and to encourage aspiration and entrepreneurship.
They'll be accused of favouring wealthier voters but they believe the message will resonate with 'strivers' who don't count themselves as well-off. That was the reason for previous pledge to cut the 40% tax rate. However, they'll hope this call won't lead to the sort of internal row that one has.
Opposition sources in the Assembly say the three parties have had to join forces in the Senedd chamber to send the Welsh Government a warning that it can't ignore them. Welsh Conservative, Plaid Cymru and Lib Dem AMs became frustrated during Tuesday's marathon session on the Social Services Bill.
That frustration, they say, sprang from Labour repeatedly voting down opposition amendments. I'm told they decided to unite to defeat some of the Welsh Government's own alterations (having assured themselves that doing so wouldn't cause major problems) to remind ministers they don't have a majority.
A source says the government front bench eventually got the message and has arranged talks with the opposition parties to try to avoid a repeat performance when the session continues next Tuesday.
No smacking ban for now but further vote to follow
It seems the Welsh Government is trying to meet the concerns of supporters of a smacking ban but it may not be enough to stop them voting for one later. Welsh Lib Dem leader Kirsty Williams says she thinks ministers will offer 'another opportunity' to vote on the issue as part of another bill.
She thought that would mean the matter was unlikely to pushed to a vote. But other sources suggest the offer of 'another opportunity' isn't definite enough to win over Plaid and Lib Dem members who are backing an amendment to the Social Services and Well Being Bill.
If it does come to a vote, the amendment is unlikely to win because I understand Labour AMs will be obliged by the Chief Whip to vote against. It's still unclear whether or not at least two Labour AMs will rebel, but the majority will still be enough to defeat it.
Sharp End
Shadow Middle East minister Ian Lucas speaks about conditions for Syrian refugees in Lebanon. The Wrexham MP has just returned from a trip to see the refugee camps for himself.
In this interview for Sharp End, he tells Adrian Masters what he heard and saw about the difficulties people fleeing from the fighting in Syria are still experiencing.
Advertisement
Sharp End
Wrexham MP and Shadow Middle East Minister Ian Lucas has just returned from Lebanon where he's witnessed first hand the plight of people fleeing the civil war in Syria. He'll be speaking about his experiences in this week's Sharp End.
You can hear more about the situation in Lebanon and what Ian Lucas experienced at 1035pm on ITV Cymru Wales. Below are some of the photos he took during his visit.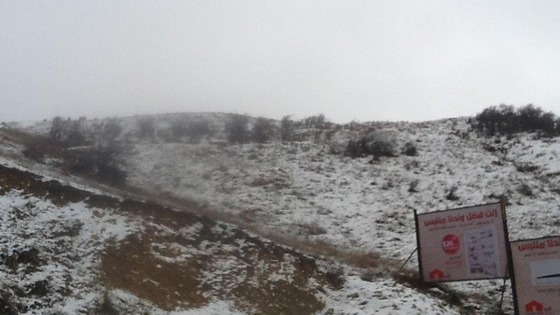 The MPs were surprised to see snow around the camps. Wintry weather is adding to the difficulties faced by people fleeing the fighting in Syria.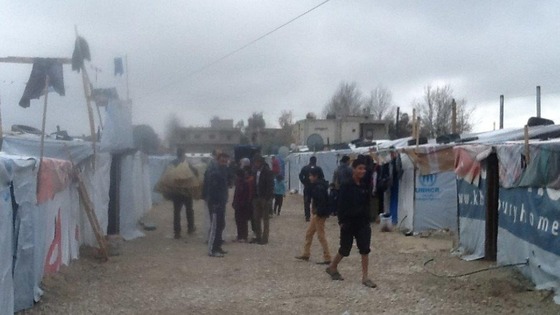 The refugee camps aren't official and lack basic amenities.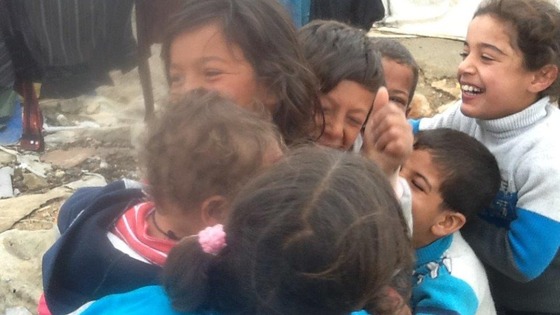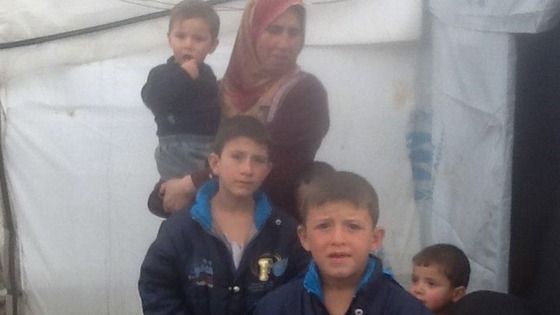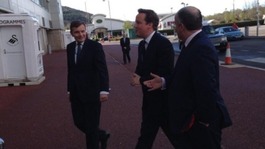 Differences of opinion have resurfaced between Welsh Conservative Assembly Members and between their leader and the Welsh Secretary
Read the full story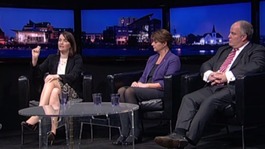 The First Minister asks each of the three opposition leaders for talks over plans to cut the number of Welsh councils
Read the full story
Load more updates