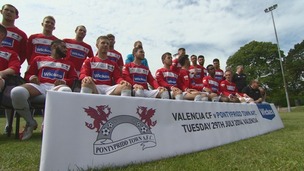 The club will take on the Spanish giants in a pre-season friendly on Tuesday night.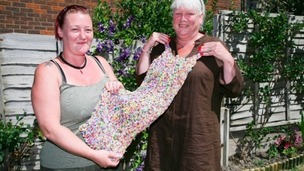 The loom band dress made headlines all over the world for its loony bid of £170,000 on eBay - but the buyer pulled out.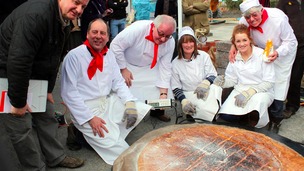 The finished cake weighed 21.5kg and measured 1.5m in diameter. The pieces were sold for charity, raising £800.
Live updates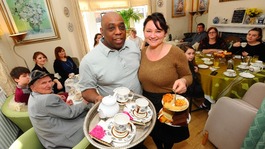 A Caerphilly woman is taking cafe culture to a new level by opening a cafe in her front room.
Read the full story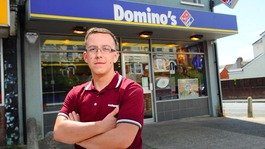 A Newport man was shocked after realising he'd been charged almost £180,000 for a pizza from his local Domino's.
Read the full story
Advertisement
Green-fingered Newport man builds flower tower
A gardener from Newport is taking planting his pots to new heights after building a 26 foot high 'flower tower' in his garden. Edward Hayes made his creation out of old office desks - which are now home to hundreds of plants. Nicola Hendy reports.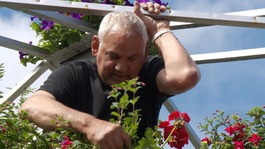 A Newport gardener has taken his horticultural skills to new heights, by building a 26-foot tower of flowers.
Read the full story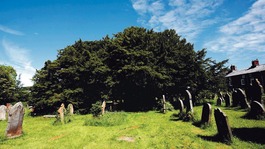 A yew tree in a village churchyard in Powys is believed to be more than 5,000 years old - making it a contender for Europe's oldest tree.
Read the full story
This three-week-old tawny owl chick is now being looked after it was found by a woman walking her dog near Bangor University.
Rachel Taylor happens to be a research officer for the British Trust for Ornithology (BTO).
Although the BTO is not an organisation that normally rescues birds, as a licensed bird ringer she was able to safely handle the chick.
More: Fears for barn owls after 'worst year on record'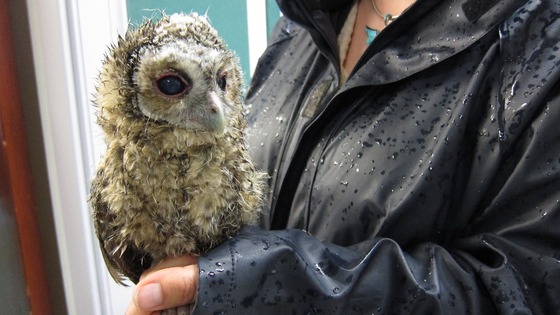 "At this age the increasingly active chicks (probably three or four in a brood) begin to explore around and outside the nest cavity and the more adventurous males do occasionally fall out of their tree" said Rachel.
"The bad weather last night and this morning meant this chick was on the ground, plumage completely soaked through and very cold – which would have been fatal – and unable to climb the tree, making it vulnerable to predators on the ground and 'invisible' to its parents."
The bird will now be cared for until it is fully-feathered and has learned to hunt for itself in a 'wild' environment.
It will then be released back into the wild where it was found.
Advertisement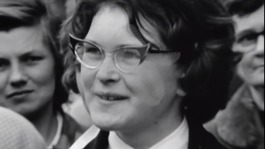 These 1961 street interviews from ITV's Wales archive show some people had unorthodox ideas about what getting to the moon might involve!
Read the full story
Celebrities battle it out in Newport golf tournament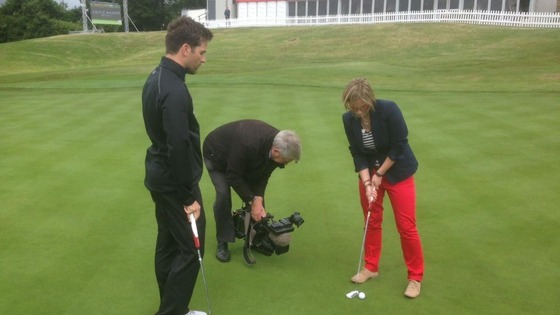 Today sees the practice session for the Celebrity Cup golf competition at the Celtic Manor.
Celebrities like Rob Brydon (who is leading the Welsh team) and Bradley Walsh will be taking part in this year's event, which begins properly on Saturday.
Celebrities battle it out in Newport golf tournament
Today sees the start of the Celebrity Cup golf competition at the Celtic Manor.
Former Ryder Cup Captain Bernard Gallacher will be putting the celebrities through their paces in skills challenges which will also include special guest star, Jesse Metcalfe, of Desperate Housewives and Dallas fame.
The four captains hoping to lead their respective teams to victory are Rob Brydon (Wales), Mike Tindall (England), Keith Duffy (Ireland) and Gavin Hastings (Scotland).
Last year the event raised £65,000.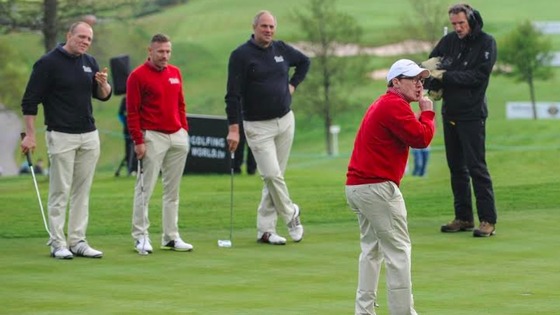 The action begins with a practice round today before the competition proper tees off with the first round robin matches over nine holes on Saturday morning.
Further matches take place on Saturday afternoon and Sunday morning before the winners and team standings are decided in the final matches on Sunday afternoon.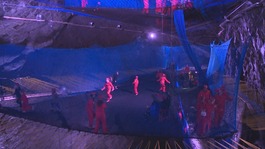 The trampoline has taken 4,500 man hours to build in a cave which measures 100ft by 60ft.
Read the full story
Load more updates