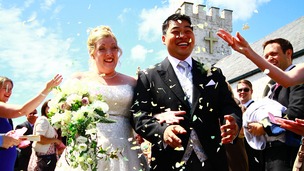 Bride pinned the World War One charms to her dress which are said to have protected her great-grandad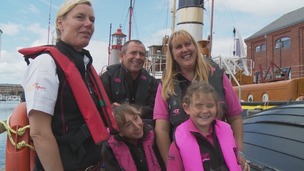 Natasha controls the boat by 'sipping and puffing' on a device designed by her engineer father.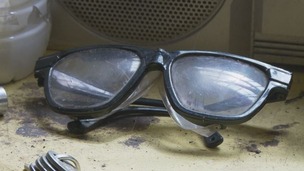 Lee Phillips' grandfather died in 1994. Since then, the garden workshop has remained untouched... and contains a lifetime of treasures.
Live updates
Cardiff hosts Wales' first ever Thai Festival this weekend, bringing together cultural entertainment, food, dancing and music.
Organisers say the festival will promote an understanding of Thai culture among the people of Cardiff, many of whom will have their own cultural connections from across the world.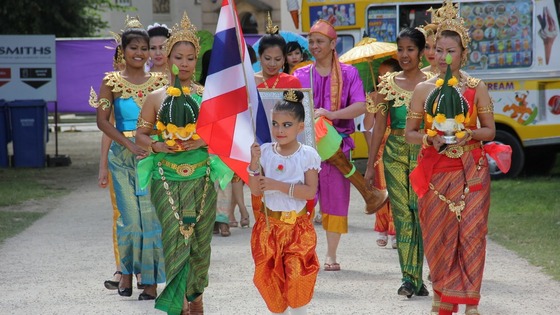 "The Wales Thai Festival looks like an exciting new addition to the summer's diverse events calendar. I'm sure it will be a great opportunity for families to learn more about the country and its vibrant culture."
– Cllr Peter Bradbury, Cardiff

Fashion conscious visitors to Cardiff's Coopers Field will also be able to experience colour patterned silks and intricate embroidery work typical of traditional Thai dress.

The costumes on display are the work of Saowanee Jones, who moved to Wales from Thailand over 11 years ago. Soawanee described the festival as "a little taste of Thailand in Cardiff."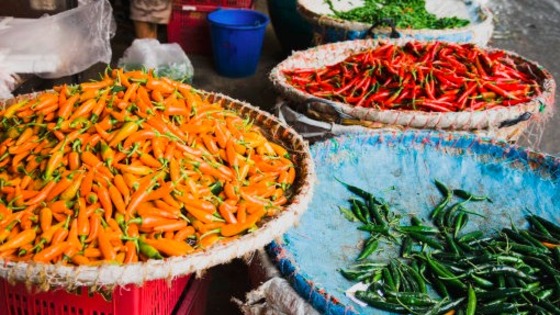 A wide range of stalls will include freshly cooked Thai food, a Thai beer garden, souvenirs and children's rides, while there will also be an energetic display of Muay Thai Boxing.
BGT finalists Bars and Melody visit their fans in Cardiff
Rap duo Bars & Melody, featuring 13-year-old Leondre Devries from Port Talbot, are in Cardiff to mark the release of the their debut single.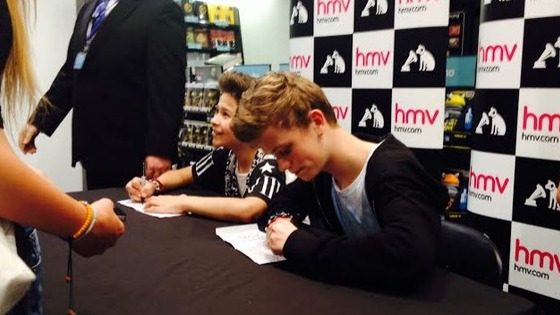 Leondre Devries from Port Talbot and Charlie Lenehan from Bristol, reached the final of the ITV talent show Britain's Got Talent earlier this year.
Watch: BGT star Leondre on ITV Wales before he was famous
Our reporter, Emily Gadd, is in Cardiff and sent this picture of fans queueing to see the boys.
Advertisement
Welsh parks win Green Flag awards
More than 100 parks and green spaces in Wales have been awarded Green Flag status by the charity Keep Wales Tidy.
The award recognises parks and community spaces for their facilities and commitment to providing green areas for the people of Wales to enjoy.
Cardiff and Conwy lead the way with the most Green Flag sites with nine each. Meanwhile Bute Park in Cardiff and The Great Orme Country Park in Conwy have achieved Green Heritage status.
The charity also gives special mention to community managed sites in Powys, Bryn y Castell and the Llanidloes Community Garden which achieved the Green Flag Community Award for the first time.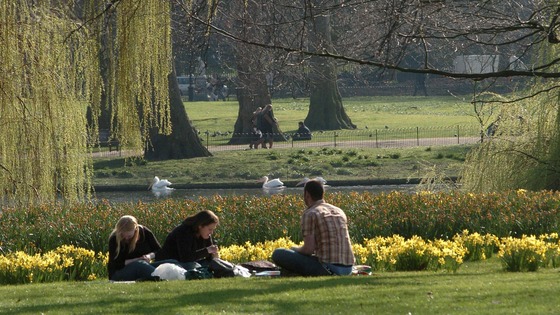 "I am delighted to see so many green spaces achieving the standards of the Green Flag Award. I congratulate all the parks and community spaces providing excellent, year round facilities and events for everyone in Wales."
– John Griffiths, Minister for Natural Resources, Culture and Sport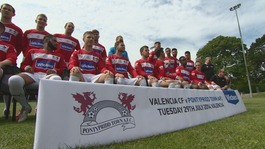 The club will take on the Spanish giants in a pre-season friendly on Tuesday night.
Read the full story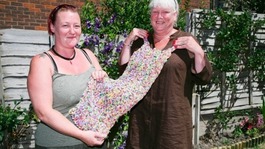 The loom band dress made headlines all over the world for its loony bid of £170,000 on eBay - but the buyer pulled out.
Read the full story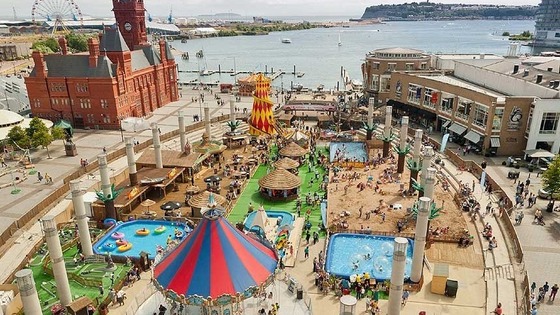 Visitors and locals in Cardiff this weekend will get a taste of the seaside as the Cardiff Bay urban beach returns for a second year.
It follows the huge success of last summer's event when a quarter of a million people visited the attraction at Roald Dahl Plas.
The event will run until August 31st.
"Urban beaches are firmly established in major European cities such as Paris, Berlin and Madrid so it's great that residents and visitors to Cardiff have another good reason to cancel this year's holiday plans and soak up the sunshine in the heart of Cardiff Bay instead."
– Cllr Peter Bradbury, Cardiff Council
Advertisement
The price is right? Loom band dress drops to £500
The buyer of a loom band dress who bid £170,000 on eBay has pulled out of the deal.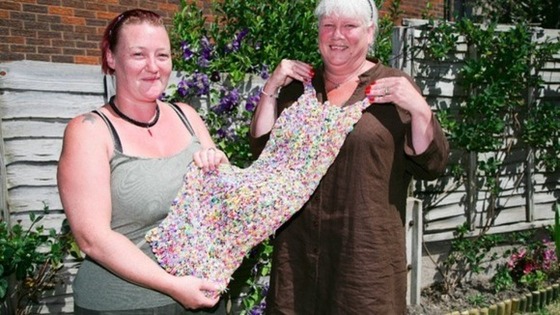 Helen Wright from Prestatyn and Kathryn Burnand from Wrexham made the dress from 20,000 loom bands, but an email arrived on Monday saying the deal was off.
The woman, who lives in Surrey, said she couldn't afford the £170,100 price tag plus £7 postage.
The dress is believed to be the first of its kind and captured the world's attention.
Helen, her daughter Sian and Kathryn appeared on ITV Wales News, the One Show, Newsround, and their story was told in newspapers as far away as Australia and New Zealand.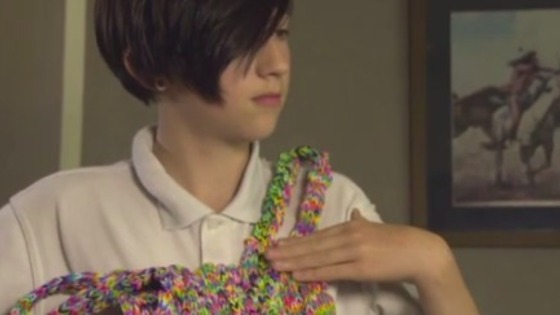 Helen, who works as a barmaid in Archies in Prestatyn said they had really enjoyed the the "whirlwind" and still thought anything over £50 would be a bonus. They now have a guide from eBay helping them with another bidder.
"We don't have to take the next highest bidder and Ebay said we should look at all the bidders' feedback before deciding. We have one chance of offering it to a bidder from the last auction then we can go for a relisting. I've whittled it down to six buyers who all put in bids over the £150,000 mark.
– Helen Wright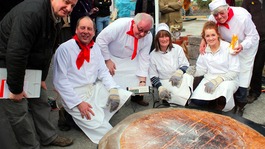 The finished cake weighed 21.5kg and measured 1.5m in diameter. The pieces were sold for charity, raising £800.
Read the full story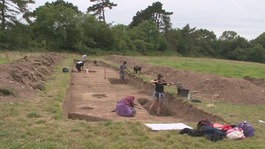 It's hoped that local people will get involved as part of the CAER Heritage Project in the Caerau area of Cardiff.
Read the full story
Pride of lions arrives at Pembrokeshire zoo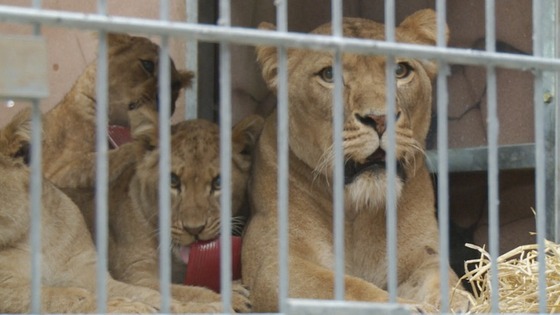 A pride of African Lions has arrived at a Pembrokeshire Zoo.
Lioness Luna, her four cubs and lion Hugo are now settling into their new £500,000 purpose-built home.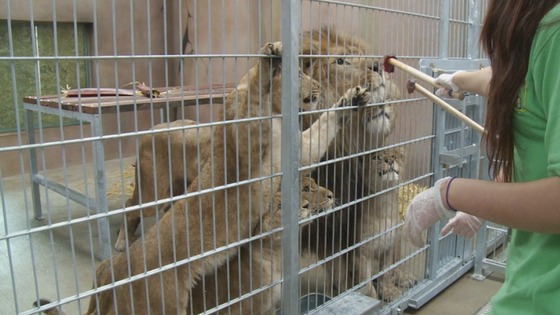 Load more updates