Gerald Sullivan passed away last month with no surviving family or means of paying for his own burial. He was 80 years old.
Read the full story ›
Rugby referee Nigel Owens has been named Stonewall UK's 'Sports Person of the Decade.'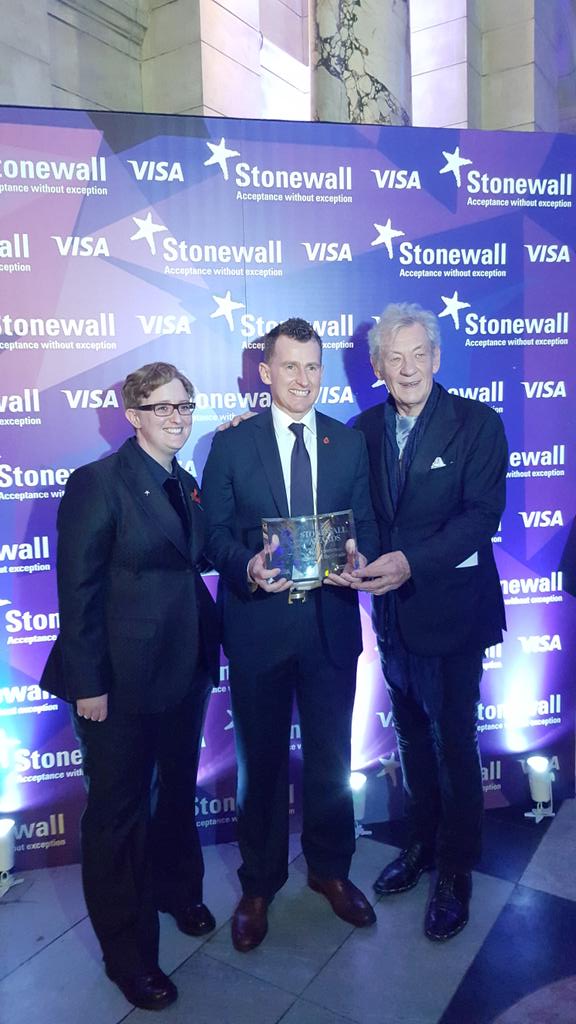 Advertisement
Tesco needs a "Christmas Tree Light Untangler' to help "conquer one of the most frustrating jobs" of Yuletide. Are you up to it?
Read the full story ›
A young job-hunter has had to fork out a whopping £843 for a pair of workboots - because he has Britain's biggest feet.
Read the full story ›
In 1961 Port Talbot was the "biggest steel town in Europe" and a bit of Monte Carlo had arrived too - its very own casino.
Read the full story ›
It's been one of the most talked about images from the Rugby World Cup in Wales but overnight it was taken down by a team of engineers.
Read the full story ›
Advertisement
This is Aaron Amaf, he's just over two weeks old, but he's already getting a lot of attention.
Read the full story ›
Halloween is upon us and across Wales people people have been getting into their creepy costumes to celebrate!
Here's a selection of a few of the ones we've received and you can send your own petrifying pics to wales@itv.com
As thousands of people across Wales mark Halloween tonight police are warning of a rise in anti-social behaviour associated with the event.
They say they're often concerned for older and vulnerable people after dark.
They're urging those out celebrating to think carefully before knocking on doors to trick or treat.
Reports often include: anti-social behaviour from groups of young people, throwing eggs and flour at houses and passing cars and excessive drinking and rowdiness which can all prove very intimidating, especially to the elderly and vulnerable.
– Gwent Police
A forgotten poem written by Welsh poet Dylan Thomas has been unveiled for the first time in 73 years after a university professor came across it by chance.
A Dream Of Winter was recited by actor Celyn Jones, who played Thomas in the film Set Fire To The Stars, at The Wheatsheaf in London's Fitzrovia, where the late poet met his soon-to-be wife Caitlin Macnamara in 1936.
It was found by Swansea University Professor John Goodby, who came across the poem in a 1942 copy of the magazine Lilliput last year.
"I thought it was extraordinary. I was bowled over by it because it is a beautiful poem with beautiful images around it."
– Professor John Goodby, Swansea University
A painting inspired by the poem by artist Dan Llwelyn Hall, who painted a portrait of the Queen in 2013, was also revealed to the exclusive audience of Dylan Thomas fans.
The poem has been published in the latest edition of poetry magazine Nation Review and will be re-published in an anthology edited by Prof Goodby in May.
Dylan Thomas died in 1953 aged 39. The event took place three days after what would have been his 101st birthday.
Load more updates