The library - along with 13 others in the borough - closed last year because of council cutbacks.
Read the full story ›
TWW cameras traveled on the last passenger train from Newport to Brecon. The film includes rare footage of the lost village of Pantywaun.
Read the full story ›
Advertisement
Characters Miss Blodyn Tatws, Llewelyn, Caleb, Dan Dwr and Dyn Creu were household names.
Read the full story ›
A teenage ballroom dancer from Newport has finally found someone to partner him following a national search.
Joshua Hicks went public with his plea for a dance partner after 18 months without one - even wondering at one point if he'd have to hang his dancing shoes up for good.
But Joshua's search finally paid off - and along came Maddie Rudkin.
Watch the two young dance partners in action:
The RSPCA is calling on people buying pets to think more carefully about their decision.
It comes after a so-called 'micro-pig' was found abandoned in a garden near Swansea.
He was being looked after by a local vet, but has now been rehomed on a farm on Gower.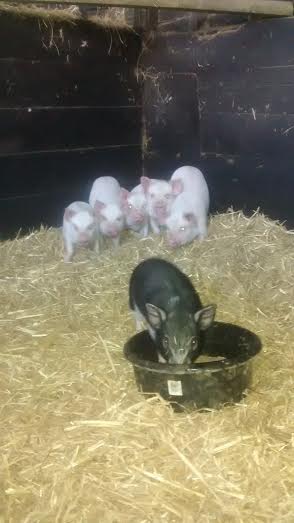 In 1961 each county of Wales was allowed to hold a vote on the Sunday opening of public houses. Some parts of Wales, on religious and cultural reasons, voted to stay 'dry' while other parts voted to go 'wet'.
In this report the men of 'dry' Hendy, Carmarthenshire cross the bridge into 'wet' Pontarddulais, West Glamorgan on the Sabbath for a drink, and some of them are very pleased with the changes.
Advertisement
The charity has repeated its warning that they do not make suitable domestic animals.
Although we are pleased in the interest we continue to remind people that pigs are not appropriate pets, due to their very specific needs
Micro-pigs have seen a rise in popularity, with many coveting them as cute pets.
RNLI volunteer crew member Josh Stewart decided to use a helicopter exercise around Swansea Bay as an opportunity to pop the question.
Read the full story ›
An installation aiming to challenge "Western-centric" views on marginalised religions has been announced as the winner of the coveted Artes Mundi Prize in Cardiff.
An installation aiming to challenge "Western-centric" views on marginalised religions has been announced as the winner of the coveted Artes Mundi Prize.
A Complicated Relationship Between Heaven And Earth, or When We Believe (2014) sees its artist, the American Theaster Gates, win £40,000.
Established in 2002, Artes Mundi is an international arts organisation based in the Welsh capital.
Mr Gates' winning work includes a bull-sculpture based inspired by African rituals to deter bad spirits and a stuffed dead goat riding a tricycle around a circular track.
"The installation contemplates how objects have been used as signifiers of power - and perhaps re-opens them, to be real instruments of accessing belief."
– Theaster Gates, Artist
Officials say they the prize aims to support ground breaking international contemporary artists.
Finalists for Artes Mundi 6 will be displayed across three venues in south Wales - Cardiff's The National Museum of Art and Chapter - as well as ffotogallery in Penarth until February 22.
"Theaster's work stood out for its inspiring combination of historical research, visual art, performance and activism...We are pleased to announce him as the winner of Artes Mundi 6."
– JJ Ashworth, Artes Mundi Chair
A pair of Welsh sisters have been crowned the UK's oldest living twins after celebrating their 103rd birthday together.
Florence Davies and Glenys Thomas were born on the 22nd November 1911 and grew up in Abertridwr.
The first identical twins to be born in the Aber Valley, they've spent most of their lives living next door to each other.
Now living at the Abermill Care Home in Caerphilly, the pair have five children, twelve grandchildren and nineteen great grandchildren.
Load more updates