A fossil of a dinosaur found by two brothers on a Welsh beach has been named 'dracoraptor hanigani,' which translates as 'dragon robber.'
Read the full story ›
When Carol Munro went into labour, little did she know that not only was she expecting twins, but they'd turn out to be record breakers.
Read the full story ›
Advertisement
The nominations for this year's St David Awards are out. Take a look to see who's in the running.
Read the full story ›
Rescue teams battled freezing conditions to help a sheep which had become trapped on a ledge in Snowdonia.
Read the full story ›
David Slater thought it would be fun to set up a camera for monkeys to play with, but it soon landed him in court.
Read the full story ›
World class spa facilities, three pools and just a short drive to the training ground - the Wales team's Brittany base for Euro 2016.
Read the full story ›
Advertisement
The force is strong in a Caerphilly housing estate, which looks exactly like the Millennium Falcon from Star Wars.
Read the full story ›
A police force admitted being called to dozens of reports of vampires, witches, ghosts, zombies and aliens.
Figures from North Wales Police say officers received 57 calls relating to "paranormal activity" over the last five years.
Police were called 22 times about UFOs, 21 times regarding ghosts and 10 times about suspected witches.
Officers were sent out to investigate 37 of the 57 calls by senior police chiefs, according to a Freedom of Information request.
Dia Chakravarty, political director at the TaxPayers' Alliance, said senior officers needed to use "common sense" when approaching the calls.
Figures revealed many of the call outs came from Wrexham, Bangor, Rhyl and Dolgellau.
Animal charity RSPCA Cymru is warning that pigs aren't pets after a micro-pig was abandoned.
Read the full story ›
North Wales Police have tweeted a picture of their newest recruit: Vader.
The pup was donated by a local breeder, and is currently undergoing a 20-week training programme.
The German Shepherd puppy joined the force's crime fighting canine team in October.
Today, the force tweeted a photo of him to show how much he has grown in that time.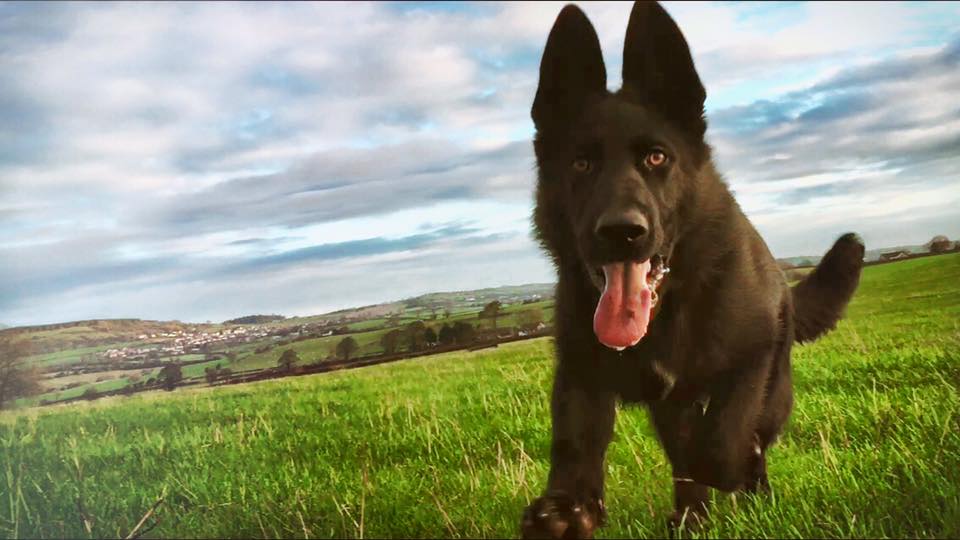 Load more updates