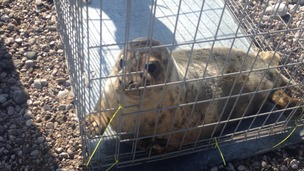 After spending months rehabilitating at the Welsh Mountain Zoo, four seal pups have been released back into the sea today.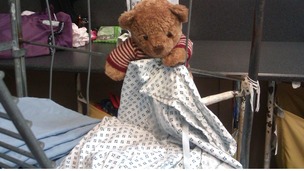 Workers at a laundry centre in Swansea are trying to reunite 'Ted' with his owner after finding him hiding in hospital bed linen.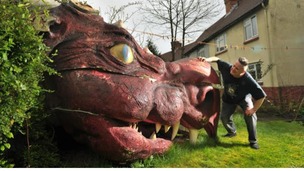 Steve Fletcher has been told to get rid of the dragon on his lawn, because his wife is fed up of it.
Live updates
Simon Weston painting unveiled at National Portrait Gallery
Simon Weston's portrait goes on display at the National Portrait Gallery today.
"Nicky Philipps has created a powerful portrait of Simon Weston as a strong and inspiring character" said Sandy Nairne, director of the gallery.
The inclusion of Weston's cap and medals - including his OBE - is meant to reflect his military career and his charity work.
@itvwales If anyone deserves a knighthood it is this man.
@itvwales @itvnews A remarkable man and I am always grateful for the personal call he made to me at my time of need. Bless you @simon_weston
More: Simon Weston painting unveiled at the National Portrait Gallery
National
Workers from The Canal and River Trust are supervising the slow process of attaching a 30 metre winch to the narrow boat which became stuck in a lock on a canal near Bath.
See more pictures: Canal blocked after narrow boat capsizes
The boat capsized over the weekend after being hired by a stag party.
Advertisement
Simon Weston painting unveiled at National Portrait Gallery
A picture of Welsh Falklands War veteran Simon Weston has been unveiled at the National Portrait Gallery - after he was chosen as the public figure most deserving of a position on display.
He suffered life-changing burns when his ship, Sir Galahad, was attacked during the conflict in 1982 and he became a national focus as he battled to overcome his injuries.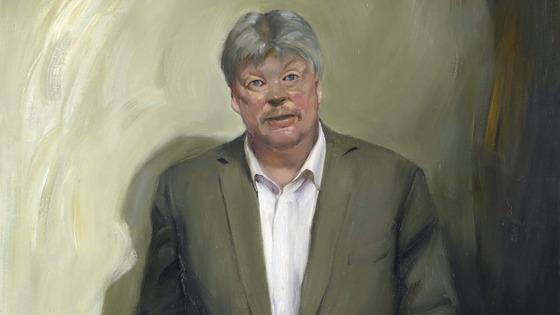 More: Simon Weston returns to the Falklands for ITV programme
Simon Weston topped a poll of viewers of BBC1's The One Show as the person whose portrait they would most like to see exhibited.
The full-length oil painting - which measures 5ft (1.5m) by 3ft (0.9m) - shows Mr Weston holding his medals and standing behind a chair on which is placed a Welsh Guards cap.
Crane lifts Welsh stag party's capsized barge from canal
West Country (E)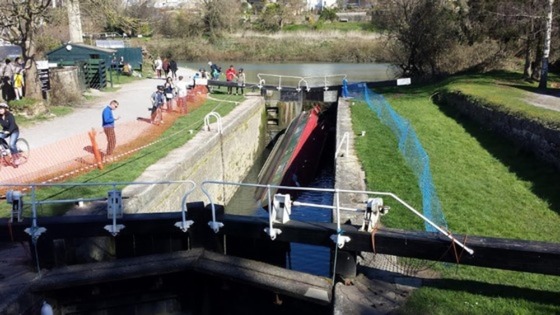 Attempts will be made today to move the narrowboat that has been blocking the Kennet and Avon Canal near Widcombe in Bath since Saturday.
Lock 11 has been closed since the barge capsized. The Canal and River Trust say a crane will begin work this morning. Three million litres of water will need to be drained.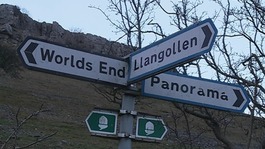 Twelve villagers reported a fault and BT carried out repairs. More than four weeks later, some still haven't had their phones reconnected.
Read the full story
Birdwatchers have been descended on Penally, Pembrokeshire in the hope of spotting a great spotted cuckoo.
The bird is an extremely rare sight in the UK, preferring to inhabit southern parts of Europe, as well as Asia and Africa.
The last time the bird was seen in the UK was in Norfolk in 2009.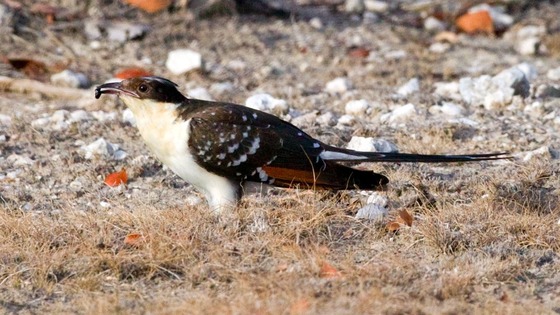 This cuckoo has surprised experts by remaining in the area for nearly a week.
Advertisement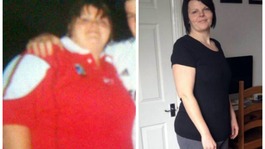 Hayley Edwards has lost nearly half her previous weight after three years of dieting and exercise.
Read the full story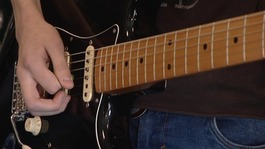 A group of musicians are taking their skills to disadvantaged pupils across the country to show them how forming a band can benefit them.
Read the full story
An empty mine, believed to date from World War Two, has been found on the coast at Bullslaughter Bay in Pembrokeshire.
The discovery was made by nine-year-old Kallianne Davies, from Hundleton.
Father Gareth Davies posted the photos on his page Hidden Pembrokeshire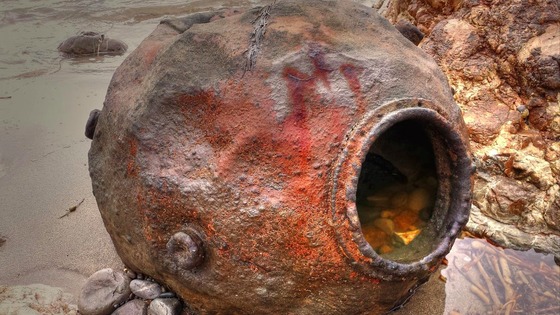 "We were on the beach on Sunday afternoon for a picnic and a look around the caves. As we walked across the beach, my nine-year-old daughter shouted that she'd spotted 'something round' - I instantly recognised it as a mine" said Gareth.
"The storms have taken a lot of the sand off the beach and we think that's what has uncovered it, along with it only being visible at low tide."
Milford Haven Coastguard said the incident was brought to their attention but as the discovery was on an MoD range they had no direct involvement.
More: German World War Two mine blown up off the Milford Haven coast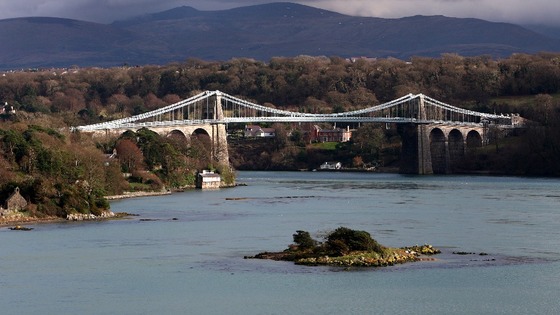 Gwynedd and Anglesey appear to have amongst the most peaceful neighbourhoods in the UK, according to research by Churchill Home Insurance.
Both had a low number of statutory nuisance complaints per person, between January and September last year.
More: 200,000 complaints to councils over nuisance neighbours
Number of statutory nuisance complaints received (Number of statutory nuisance complaints per 1,000 residents).
Isles of Scilly - 0 (0)
Gwynedd - 69 (0.6)
Worcestershire - 334 (0.6)
Nottinghamshire - 750 (1)
Glasgow - 644 (1.1)
Peterborough - 217 (1.2)
Liverpool - 557 (12)
Sunderland - 378 (1.4)
Anglesey - 104 (1.5)
Amber Valley - 210 (1.7)
Load more updates