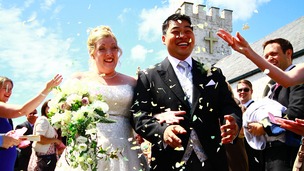 Bride pinned the World War One charms to her dress which are said to have protected her great-grandad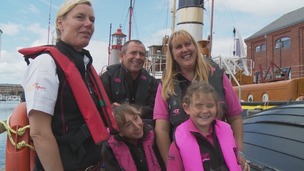 Natasha controls the boat by 'sipping and puffing' on a device designed by her engineer father.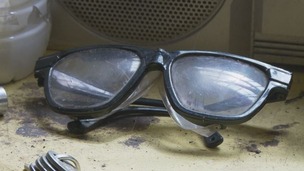 Lee Phillips' grandfather died in 1994. Since then, the garden workshop has remained untouched... and contains a lifetime of treasures.
Live updates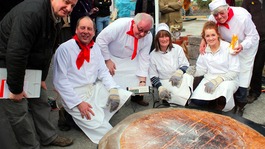 The finished cake weighed 21.5kg and measured 1.5m in diameter. The pieces were sold for charity, raising £800.
Read the full story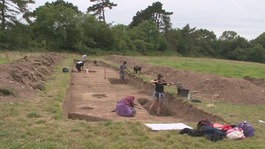 It's hoped that local people will get involved as part of the CAER Heritage Project in the Caerau area of Cardiff.
Read the full story
Advertisement
Pride of lions arrives at Pembrokeshire zoo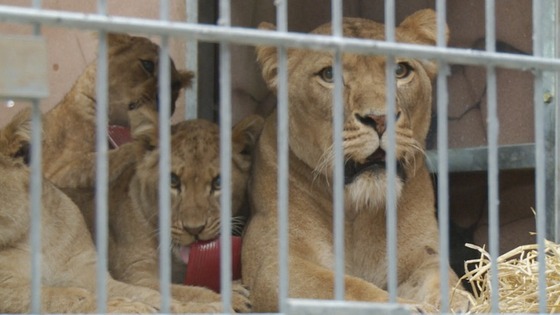 A pride of African Lions has arrived at a Pembrokeshire Zoo.
Lioness Luna, her four cubs and lion Hugo are now settling into their new £500,000 purpose-built home.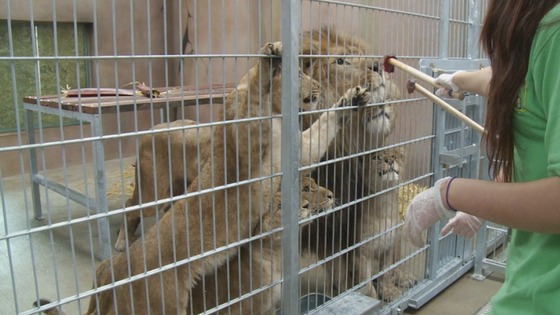 Welsh actress and comedy writer Ruth Jones has collected her MBE from Windsor Castle.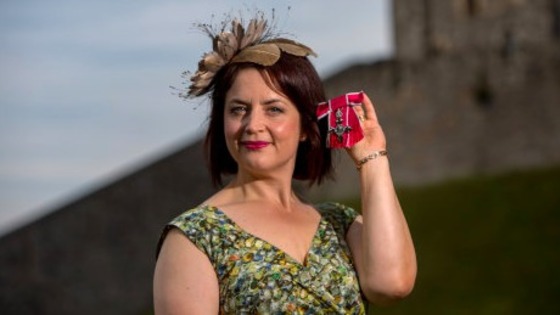 She has been given the award for her services to entertainment, after being named in the Queen's New Year's Honours List.
After years on the road, broadcaster Chris Segar, has decided to take some time out to explore parts of Wales he has never seen before - using his bus pass.
In a four-part series, Chris will travel across Wales finding out about all the things he's had to miss in the past because of his busy filming schedule.
You can watch the first episode below, and join Chris as he takes in the sights of Caerphilly, Pontypridd, Treorchy and Blaencwm.
Pride of lions arrives at Pembrokeshire zoo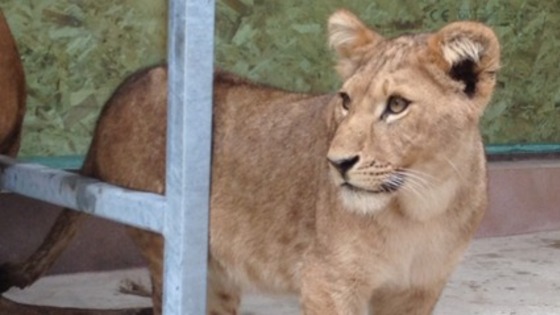 A zoo in Pembrokeshire is welcoming Wales' first ever pride of African lions.
The pride, which is made up of one adult male, and a family of lionesses and juvenile lions have made the journey from Longleat Safari Park to Folly Farm, helping to make the attraction a flagship exhibit for Wales.
The arrival of the pride marks the completion of a £500,000 project to build a purpose-built two acre enclosure for the lions.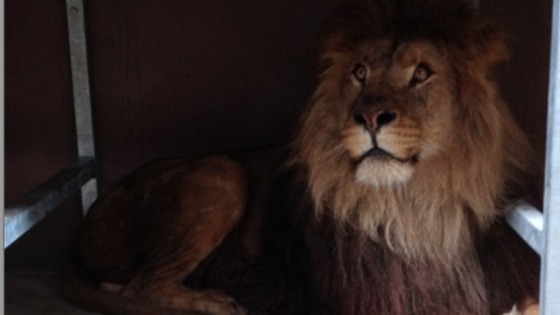 The lion's new enclosure is made up of four dens/bedrooms, and from today, visitors will be able to come and see them.
Alongside the lion house there is an education centre, themed as a fully-equipped ranger's hut. It will provide visitors with information on African lions, and the work carried out to monitor and protect them.
It's estimated the numbers of African lions in the wild have declined by as much as 30% in the last ten years.
"The new lion enclosure at Folly Farm is extremely impressive. When I was given a tour of the flagship exhibit I was overwhelmed by the great deal of thought that has gone into every aspect of the design of the enclosure.

It is an enclosure that Folly Farm should be very proud of and I know that our lions will be very happy to make it their new home."
– Jon Cracknell, Director of Animal Operations, Longleat Safari Park
Advertisement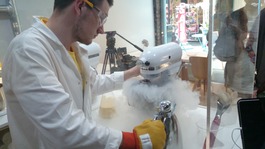 The liquid nitrogen freezes the ice cream mixture very quickly. Staff in the Cardiff shop wear protective clothing at all times.
Read the full story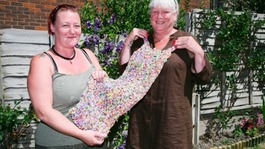 Helen Wright speaks to ITV Cymru Wales, on the day her loom band dress sells for £170,100!
Read the full story
The price is right? Loom band dress drops to £500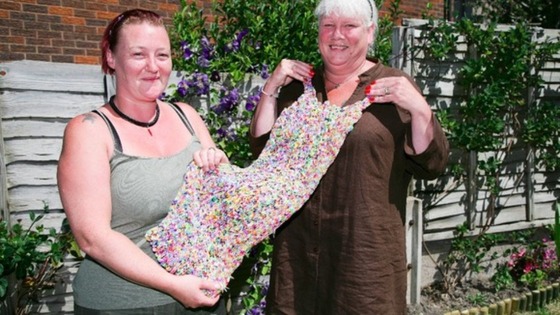 A dress made of loom bands has sold in an online auction for £170,100.
The dress, which is made from more than 20,000 elastic bands, cost £47 to make.
Watch Wales at Six tonight on ITV Cymru Wales to hear our interview with the woman behind the creation.
The price is right? Loom band dress drops to £500
An online auction for a dress made from loom bands ends tonight, with bids already exceeding £170,000.
The woman behind the creation says enthusiasm for the dress has gone 'crazy'.
The dress cost £47 to make, and Helen Wright says that any money made will be 'a bonus'.
Bidding on the online auction website ends at 5.15pm.
You can see our full interview with Helen on Wales at Six tonight on ITV.
Load more updates