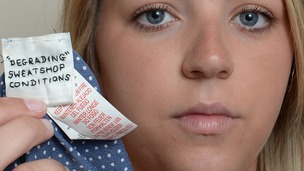 Two women have now reported finding labels from clothes bought in Swansea's Primark store complaining about working conditions.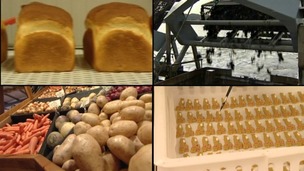 Food and agriculture is a key sector for the Welsh economy turning over £5.2 billion a year and supporting 45,000 jobs.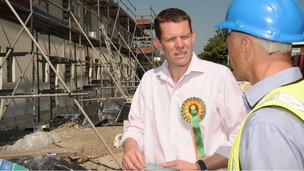 Plaid Cymru looking to tempt business by pledging to make Wales best business destination in the UK
Live updates
Potential plans to build more tidal lagoons across Wales
One of the largest unions in Wales, Unite, has thrown its weight behind proposals to bring a tidal lagoon to Swansea Bay.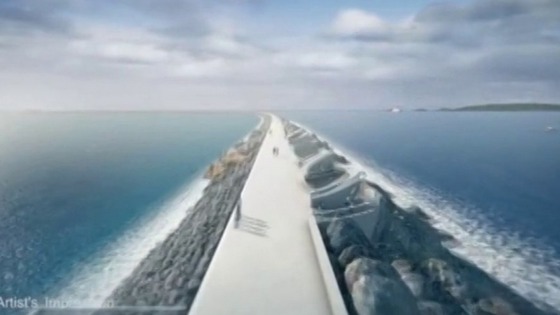 The £800m project could provide electricity for thousands of homes in Wales.
It's expected to be completed by 2018.
The union understands the project will create over 1900 full time jobs during the construction phase, with further jobs becoming available post construction.
"The lagoon is both superb and significant in terms of the vision, energy and employment potential it could bring to Wales. It represents the beginning of a whole new industry in South West Wales and opens the door of opportunity to sustainable skills and jobs that will not only be good for Welsh workers but for the wider Welsh economy."
– Andy Richards, Unite Wales

You can see more on this story on Coast and Country tonight on ITV Cymru Wales at 8pm.
Sale agreed over Murco oil refinery in Milford Haven
Around 400 jobs have been saved after an agreement over the sale of the Murco oil refinery in Milford Haven.
The deal has been welcomed by Pembrokeshire Council, who have described the sale as 'good news' for Pembrokeshire and Wales.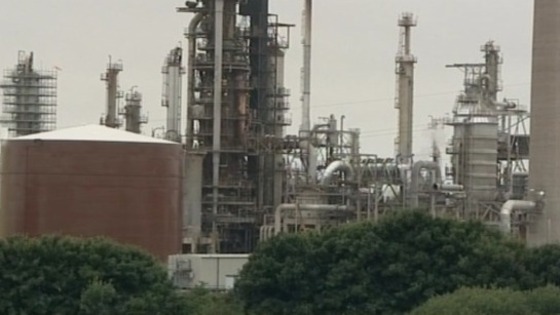 The news has also been welcomed by the Minister for Economy, Science and Transport. In a statement today, Edwina Hart AM said: "Today's announcement is very good news and the first step in securing the long-term future of the Milford Haven refinery."
Advertisement
Sale agreed over Murco oil refinery in Milford Haven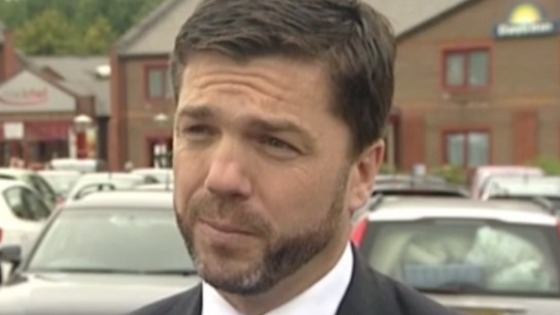 The Secretary of State for Wales has welcomed the news that a deal has been reached over the future of the Murco oil refinery in Milford Haven.
On twitter, the Wales Minister described the deal between Murco Petroleum Ltd and Klesch Refining Ltd as 'excellent news' for Murco employees.
He added that it is "important to maintain UK oil refining".
Sale agreed over Murco oil refinery in Milford Haven
It has been confirmed that a sale has been agreed on the Murco oil refinery in Milford Haven.
A deal has been agreed with Klesch Refining Ltd, and is expected to close no later than October.
Murphy Oil is pleased to announce that a deal has been agreed for the sale of the Milford Haven Refinery. We have worked tirelessly to find a workable solution that would see the refinery remain open, and are delighted that a positive outcome has been reached.
– Bryan Kelly, Murphy Oil Corporation
Sale agreed over Murco oil refinery in Milford Haven
There are reports that an agreement has been reached over the sale of the Murco oil refinery in Milford Haven.
Hundreds of jobs were under threat when a deal to save the site collapsed in April.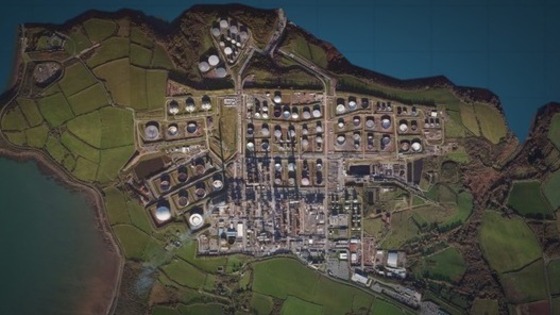 News agency Reuters are this morning reporting that The Klesch Group have agreed to the buy the refinery.
ITV News understands than an announcement over the future of the refinery is due later today.
Insurance and investment firm Legal & General say staff are being consulted over planned redundancies.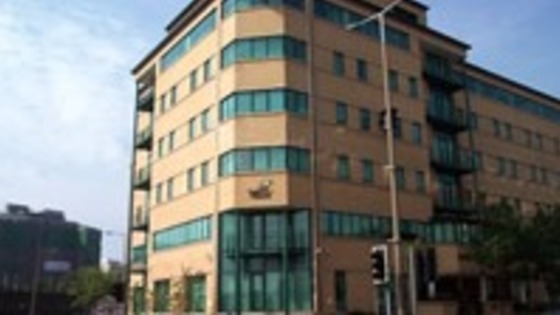 The company says it has begun formal consultation with staff and say once that has finished they expect 60 staff to be made redundant,.
In a statement Legal & General says it hopes to redeploy staff within Cardiff, or across other offices.
Advertisement
138 jobs created at Swansea electronics firm
Economy minister Edwina Hart says an investment of more than half a million pounds will secure the future of an electronics firm in Swansea.
Trojan Electronics will see its workforce almost doubled after the Welsh Government announced it will invest over £625,000 in a new headquarters.
This innovative support package is a prime example of how the Welsh Government is supporting business growth. The refurbished building will create the environment for Trojan Electronics to operate more efficiently while ensuring it has space to expand to meet the projected increased demand for its services.

The investment is not only creating a significant number of new jobs in one of our key sectors but also secures the future of the business. I am also delighted that Richard Hayward Properties is refurbishing an important industrial building and bringing it into employment use, helping to regenerate the area and ensuring Trojan Electronics has a sustainable long term future in the region.
– Edwina Hart, Economy Minister
138 jobs created at Swansea electronics firm
Around 138 jobs are to be created at Trojan Electronics in Swansea as part of a £2.1m investment by the Welsh Government.
Work will start today on a new £625,000 headquarters which will see two of the current Trojan sites move into one.
The new jobs will almost double the current workforce. The new offices are expected to be completed next year.
Stephen Crabb named as Welsh Secretary in reshuffle
New Welsh Secretary Stephen Crabb turns to one of the items at the top of his in-tray today -the row between the Welsh and UK governments over who pays for the electrification of the Valley lines. Ministers in Cardiff Bay say Mr Crabb's predecessors, Cheryl Gillan and David Jones, were quick to claim the credit for the giving the multi-million pound project the go ahead, so there's no way that the bill should be passed on.
Today Mr Crabb will hold talks with this cabinet colleague, the Transport Secretary, Patrick McLoughlin. The Transport Department argues that as the Welsh Government manages the Wales and Borders rail franchise, it should be responsible for repaying the cost. That would mean either funding a bigger subsidy or putting up the fares.
Only yesterday, the Prime Minister defended what he saw as a done deal but ITV news understands that there might at least be a concession over how quickly the money needs to be repaid. A senior Welsh Government source was also optimistic that the dispute could soon be settled.
Visitors turn out to see cobs' performance at Royal Welsh
Prime Minister David Cameron, who's visiting the Royal Welsh Show at Llanelwedd, has announced plans for the UK Government to buy locally sourced seasonal food whenever possible. The Welsh Government already has a similar scheme.
In England, it's estimated that the public sector spends £1.2 billion a year on food, half of which is imported. The Prime Minister expects that most of the imported food could be replaced by British produce, much of it locally sourced.
No-one does more or works as hard in Wales and the rest of Britain today than our farmers. By opening up these contracts, we can help them create more jobs, invest in their businesses and make sure people in Wales have a healthier lifestyle. It's a triple win –and will mean a brighter future for our country.
– Prime Minister David Cameron MP
Load more updates