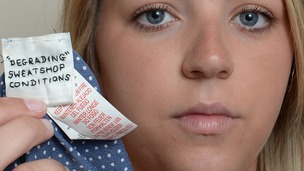 Two women have now reported finding labels from clothes bought in Swansea's Primark store complaining about working conditions.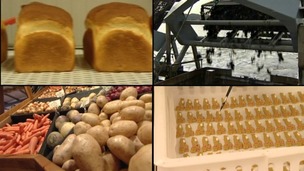 Food and agriculture is a key sector for the Welsh economy turning over £5.2 billion a year and supporting 45,000 jobs.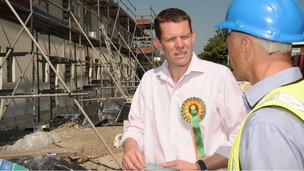 Plaid Cymru looking to tempt business by pledging to make Wales best business destination in the UK
Live updates
Stephen Crabb named as Welsh Secretary in reshuffle
New Welsh Secretary Stephen Crabb turns to one of the items at the top of his in-tray today -the row between the Welsh and UK governments over who pays for the electrification of the Valley lines. Ministers in Cardiff Bay say Mr Crabb's predecessors, Cheryl Gillan and David Jones, were quick to claim the credit for the giving the multi-million pound project the go ahead, so there's no way that the bill should be passed on.
Today Mr Crabb will hold talks with this cabinet colleague, the Transport Secretary, Patrick McLoughlin. The Transport Department argues that as the Welsh Government manages the Wales and Borders rail franchise, it should be responsible for repaying the cost. That would mean either funding a bigger subsidy or putting up the fares.
Only yesterday, the Prime Minister defended what he saw as a done deal but ITV news understands that there might at least be a concession over how quickly the money needs to be repaid. A senior Welsh Government source was also optimistic that the dispute could soon be settled.
Visitors turn out to see cobs' performance at Royal Welsh
Prime Minister David Cameron, who's visiting the Royal Welsh Show at Llanelwedd, has announced plans for the UK Government to buy locally sourced seasonal food whenever possible. The Welsh Government already has a similar scheme.
In England, it's estimated that the public sector spends £1.2 billion a year on food, half of which is imported. The Prime Minister expects that most of the imported food could be replaced by British produce, much of it locally sourced.
No-one does more or works as hard in Wales and the rest of Britain today than our farmers. By opening up these contracts, we can help them create more jobs, invest in their businesses and make sure people in Wales have a healthier lifestyle. It's a triple win –and will mean a brighter future for our country.
– Prime Minister David Cameron MP
Advertisement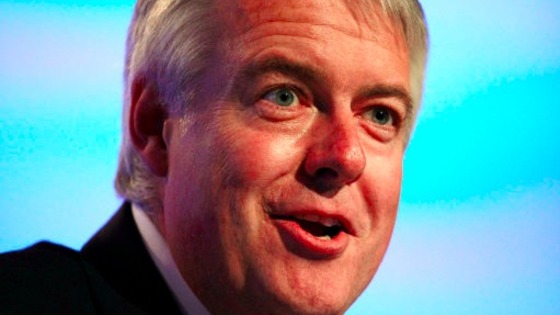 The First Minister for Wales, Carwyn Jones, has welcomed figures released this morning showing the best inward investment performance for Wales in almost a quarter of a century.
Official figures from UK Trade & Investment (UKTI) show Wales attracted 79 foreign direct inward investment projects in 2013-14, a record result in the past 24 years.
Over 10,000 jobs were also created and safeguarded in this time.
"These are very positive results and a strong indication that our strategies are paying off, creating and safeguarding jobs and providing on-going opportunities for the people of Wales. We continue to focus efforts on increasing the number of well paid new jobs and inward investment projects.

"Today's figures show that Canada is one of the top performing destinations for FDI into the UK - and I will be meeting senior representatives from several hi-tech companies in Montreal later this week to try and secure further investment for Wales."
– Carwyn Jones, First Minister
As the children start their summer break you may be looking for holiday ideas - well you might want to look closer to home. Visiter numbers to the capital city are booming. Nicola Hendy's been finding out why.
New M4 puts budget deal at risk
Plaid Cymru leader Leanne Wood explains why her party has pulled out of budget negotiations with the Welsh Government in protest at its announcement of plans for a new stretch of M4 motorway.
New M4 puts budget deal at risk
The Welsh Lib Dems are now the only party talking to the Welsh Government about a deal to support the budget. Their leader, Kirsty Willaims, says that following Plaid Cymru's decision to quit the negotiations over the £1 billion Newport motorway announcement says she'll keep negotiating but the plan for the M4 makes it "difficult".
The Welsh Liberal Democrat priority for the next budget continues to be extra support for Wales' poorest school children through our Pupil Premium. However, it's very difficult to see how we can support a budget that prioritises the current M4 proposals and that is what we will explain to the Welsh Government in future negotiations.

The M4 announcement yesterday was a huge mistake. It completely flies in the face of the environmental and economic issues. Our proposed alternatives are far less expensive and less likely to damage vast swathes of the environment. A responsible Government wouldn't spend its entire borrowing powers on one single road, leaving no money left for other transport projects.
– Welsh Liberal Democrat Leader Kirsty Williams AM
Advertisement
New M4 puts budget deal at risk
Plaid Cymru leader Leanne Wood has pulled her party out of budget talks with the Welsh Government in protest at the decision to spend £1 billion on a new motorway around Newport. She claimed it was a reckless and undemocratic decision, arguing that cheaper and more effective solutions to the traffic jams on the existing M4 would have left more money to be spent in other parts of Wales.
The Welsh Government does not have a majority in the Senedd and needs the support of at least one other party to get its budget passed. In the past, it has reached a deal with Plaid Cymru, the Liberal Democrats or both. Plaid and the Welsh Lib Dems has reached an agreement to negotiate jointly in future.
This is a stand that Plaid Cymru has been compelled to make. The Welsh Government acted with complete disregard for the democratic institution when it took this decision without proper scrutiny and with no business case.

Plaid Cymru wants the M4 congestion problem resolved now and resolved properly. There is an option to do this at a more reasonable cost giving us the same answer and that is why Plaid Cymru in government turned down this more expensive and environmentally damaging option.

In budget negotiations, we would have worked hard to ensure the best value for money for the Welsh taxpayer, and yet the Welsh Government has blown a billion pounds on this extravagant project when there are more efficient and more cost-effective alternatives.
– Plaid Cymru Leader Leanne Wood AM
Concerns over building of Newport M4 relief road
Environmental campaigners Friends of the Earth and sustainable transport charity Sustrans have both condemned the decision to go ahead with a new motorway. They claim it will devastate nationally important wildlife sites in the Gwent Levels south of Newport. They also predict that the motorway won't open to traffic for more than a decade and that the billion pound cost will starve more worthwhile transport projects of funds.
This vastly expensive, utterly unnecessary and terribly damaging motorway is the worst possible transport choice for south east Wales. And the billion pound price tag means that, at a time when traffic has actually decreased since 2007, it's going to come at the cost of the sustainable solutions that could benefit us all. Investment in public transport and some modest road improvements could improve transport in the area at a fraction of the cost, and we could be seeing the benefits almost immediately.
– Gareth Clubb, Friends of the Earth Cymru
£1 billion for a new section of motorway is the wrong transport priority for Wales. Investment in public transport must be the priority for building a sustainable and efficient economy, yet the Welsh Government's consultation on the need for an M4 relief road scheme didn't take into account other proposals that will reduce demand, such as the Metro programme, or evidence showing that car use is now in decline.
– Jane Lorimer, Sustrans Cymru
Concerns over building of Newport M4 relief road
The Conservatives have broadly welcomed the go-ahead for the M4 relief motorway but claimed that today's announcement by Economy and Transport Minister Edwina Hart could trigger legal challenges.
A long time coming, today's announcement at least shows progress and willing – finally. Make no mistake – the spades must start digging and businesses and travellers given the relief so sorely needed. Under no circumstances must that come at the expense of scrutiny – and today's last-minute announcement has failed to take environmental concerns into account, or provide relevant detail. Welsh Conservatives have long called for M4 relief – and, while this must happen swiftly, it must happen appropriately.
– shadow Transport Minister Byron Davies AM
This announcement today fails to take into account substantial concerns about the elimination of the Blue Route. There is a serious and substantial failure to comply with the Strategic Environmental Assessment Directive and the Minister's announcement today is likely to be mired in legal challenges for years to come. The potential environmental damage caused by the Ministers failure to consider properly the Blue Route is short termism at its worst.
– Shadow Environment Minister Antoinette Sandback AM
Concerns over building of Newport M4 relief road
The Welsh Liberal Democrats say today's go ahead for a new motorway around Newport by 2021 is a "huge mistake" by Economy and Transport Minister Edwina Hart. They say it ignores environmental concerns raised during the consultation on alternative proposals.
The consultation process appears to have been nothing more than a sham. The Minister's claim that there were no reasons why the 'black route' could not be adopted completely ignores evidence provided to her by the RSPB, Sustrans and the Federation of Small Businesses. There are still huge questions surrounding the economic benefit of this development. Investing the Welsh Government's entire borrowing powers into one single road leaves no money left for other transport projects like the South Wales Metro, which can provide much greater economic benefit for the whole area. Our proposed alternatives are far less expensive, less likely to damage vast swathes of our environment and are academically recommended. It's shocking that the Welsh Labour Minister is remaining blinkered, ignoring these credible proposals and ploughing ahead regardless.
– Liberal Democrat Economy spokesperson Eluned Parrott AM
Load more updates