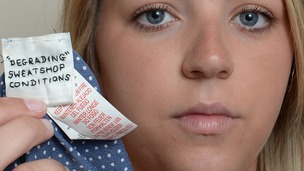 Two women have now reported finding labels from clothes bought in Swansea's Primark store complaining about working conditions.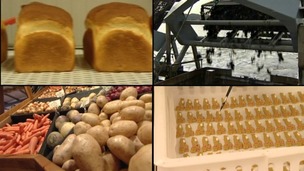 Food and agriculture is a key sector for the Welsh economy turning over £5.2 billion a year and supporting 45,000 jobs.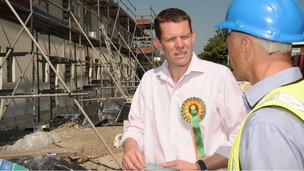 Plaid Cymru looking to tempt business by pledging to make Wales best business destination in the UK
Live updates
Insurance and investment firm Legal & General say staff are being consulted over planned redundancies.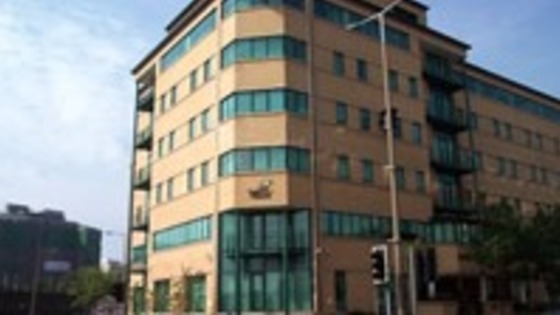 The company says it has begun formal consultation with staff and say once that has finished they expect 60 staff to be made redundant,.
In a statement Legal & General says it hopes to redeploy staff within Cardiff, or across other offices.
138 jobs created at Swansea electronics firm
Economy minister Edwina Hart says an investment of more than half a million pounds will secure the future of an electronics firm in Swansea.
Trojan Electronics will see its workforce almost doubled after the Welsh Government announced it will invest over £625,000 in a new headquarters.
This innovative support package is a prime example of how the Welsh Government is supporting business growth. The refurbished building will create the environment for Trojan Electronics to operate more efficiently while ensuring it has space to expand to meet the projected increased demand for its services.

The investment is not only creating a significant number of new jobs in one of our key sectors but also secures the future of the business. I am also delighted that Richard Hayward Properties is refurbishing an important industrial building and bringing it into employment use, helping to regenerate the area and ensuring Trojan Electronics has a sustainable long term future in the region.
– Edwina Hart, Economy Minister
Advertisement
138 jobs created at Swansea electronics firm
Around 138 jobs are to be created at Trojan Electronics in Swansea as part of a £2.1m investment by the Welsh Government.
Work will start today on a new £625,000 headquarters which will see two of the current Trojan sites move into one.
The new jobs will almost double the current workforce. The new offices are expected to be completed next year.
Stephen Crabb named as Welsh Secretary in reshuffle
New Welsh Secretary Stephen Crabb turns to one of the items at the top of his in-tray today -the row between the Welsh and UK governments over who pays for the electrification of the Valley lines. Ministers in Cardiff Bay say Mr Crabb's predecessors, Cheryl Gillan and David Jones, were quick to claim the credit for the giving the multi-million pound project the go ahead, so there's no way that the bill should be passed on.
Today Mr Crabb will hold talks with this cabinet colleague, the Transport Secretary, Patrick McLoughlin. The Transport Department argues that as the Welsh Government manages the Wales and Borders rail franchise, it should be responsible for repaying the cost. That would mean either funding a bigger subsidy or putting up the fares.
Only yesterday, the Prime Minister defended what he saw as a done deal but ITV news understands that there might at least be a concession over how quickly the money needs to be repaid. A senior Welsh Government source was also optimistic that the dispute could soon be settled.
Visitors turn out to see cobs' performance at Royal Welsh
Prime Minister David Cameron, who's visiting the Royal Welsh Show at Llanelwedd, has announced plans for the UK Government to buy locally sourced seasonal food whenever possible. The Welsh Government already has a similar scheme.
In England, it's estimated that the public sector spends £1.2 billion a year on food, half of which is imported. The Prime Minister expects that most of the imported food could be replaced by British produce, much of it locally sourced.
No-one does more or works as hard in Wales and the rest of Britain today than our farmers. By opening up these contracts, we can help them create more jobs, invest in their businesses and make sure people in Wales have a healthier lifestyle. It's a triple win –and will mean a brighter future for our country.
– Prime Minister David Cameron MP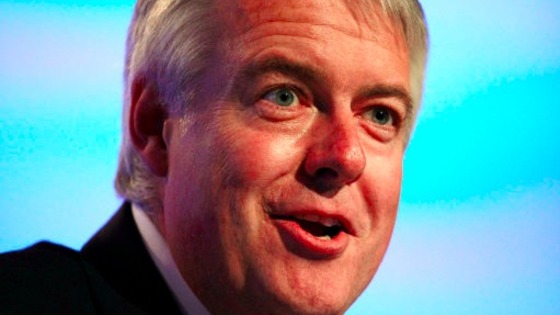 The First Minister for Wales, Carwyn Jones, has welcomed figures released this morning showing the best inward investment performance for Wales in almost a quarter of a century.
Official figures from UK Trade & Investment (UKTI) show Wales attracted 79 foreign direct inward investment projects in 2013-14, a record result in the past 24 years.
Over 10,000 jobs were also created and safeguarded in this time.
"These are very positive results and a strong indication that our strategies are paying off, creating and safeguarding jobs and providing on-going opportunities for the people of Wales. We continue to focus efforts on increasing the number of well paid new jobs and inward investment projects.

"Today's figures show that Canada is one of the top performing destinations for FDI into the UK - and I will be meeting senior representatives from several hi-tech companies in Montreal later this week to try and secure further investment for Wales."
– Carwyn Jones, First Minister
Advertisement
As the children start their summer break you may be looking for holiday ideas - well you might want to look closer to home. Visiter numbers to the capital city are booming. Nicola Hendy's been finding out why.
New M4 puts budget deal at risk
Plaid Cymru leader Leanne Wood explains why her party has pulled out of budget negotiations with the Welsh Government in protest at its announcement of plans for a new stretch of M4 motorway.
New M4 puts budget deal at risk
The Welsh Lib Dems are now the only party talking to the Welsh Government about a deal to support the budget. Their leader, Kirsty Willaims, says that following Plaid Cymru's decision to quit the negotiations over the £1 billion Newport motorway announcement says she'll keep negotiating but the plan for the M4 makes it "difficult".
The Welsh Liberal Democrat priority for the next budget continues to be extra support for Wales' poorest school children through our Pupil Premium. However, it's very difficult to see how we can support a budget that prioritises the current M4 proposals and that is what we will explain to the Welsh Government in future negotiations.

The M4 announcement yesterday was a huge mistake. It completely flies in the face of the environmental and economic issues. Our proposed alternatives are far less expensive and less likely to damage vast swathes of the environment. A responsible Government wouldn't spend its entire borrowing powers on one single road, leaving no money left for other transport projects.
– Welsh Liberal Democrat Leader Kirsty Williams AM
New M4 puts budget deal at risk
Plaid Cymru leader Leanne Wood has pulled her party out of budget talks with the Welsh Government in protest at the decision to spend £1 billion on a new motorway around Newport. She claimed it was a reckless and undemocratic decision, arguing that cheaper and more effective solutions to the traffic jams on the existing M4 would have left more money to be spent in other parts of Wales.
The Welsh Government does not have a majority in the Senedd and needs the support of at least one other party to get its budget passed. In the past, it has reached a deal with Plaid Cymru, the Liberal Democrats or both. Plaid and the Welsh Lib Dems has reached an agreement to negotiate jointly in future.
This is a stand that Plaid Cymru has been compelled to make. The Welsh Government acted with complete disregard for the democratic institution when it took this decision without proper scrutiny and with no business case.

Plaid Cymru wants the M4 congestion problem resolved now and resolved properly. There is an option to do this at a more reasonable cost giving us the same answer and that is why Plaid Cymru in government turned down this more expensive and environmentally damaging option.

In budget negotiations, we would have worked hard to ensure the best value for money for the Welsh taxpayer, and yet the Welsh Government has blown a billion pounds on this extravagant project when there are more efficient and more cost-effective alternatives.
– Plaid Cymru Leader Leanne Wood AM
Load more updates