A trade union in Wales says it has "grave concerns" for Ford's Bridgend plant after planned production of the new Dragon engine was halved.
Read the full story ›
A new report says the Welsh Government must manage risk and "demonstrate value" when negotiating Wales' next rail franchise in 2018.
Read the full story ›
Advertisement
From today, residents in north Wales will have the chance to see the latest plans for the proposed Wylfa Newydd nuclear power station on Anglesey.
Between today and the 25th October, Horizon Nuclear Power's second formal stage of consultation will take place, giving people the opportunity to view its refined proposals and have their say on developments.
Information about Horizon's proposals will be on display at a series of public exhibitions across Anglesey and north Wales, where members of the project will be available to answer questions.
We've listened to and reviewed carefully all the feedback we have received to date and taken this feedback into consideration whilst updating and developing our latest proposals. This is the last scheduled consultation on the Project as a whole before we submit our application for a Development Consent Order in 2017, so it's really important that people have their say on what matters to them.
– Carl Devlin, Programme Director, Horizon
Horizon say the project to build a new nuclear power station on Anglesey will bring significant investment to the island and the wider north Wales region and help to secure its long-term economic future.
Information on the consultation is also available on Horizon's website.
The Barclays report calculates regional scores based on gross domestic product, working hours and average house prices.
Read the full story ›
Manager of BHS Swansea, Steve Britten says his team want to go out with a bang but that there'll be a few tears when doors shut for the last time.
Advertisement
Using archive from the ITV Wales vault here is a history of British Home Stores.
The last Welsh shop will close today.
Staff at the BHS branch in Swansea are getting in the festive spirit early as Wales' last store prepares to shut for good.
The Swansea store first opened in 1954 and was famed for it's Christmas shop, so today the staff have dressed up in their Christmas outfits to say goodbye.
The store opened up an hour earlier than planned because of demand.
Last day of trading at BHS Swansea. Store opened earlier than planned with queues forming down the high street. https://t.co/WAV5Iip63e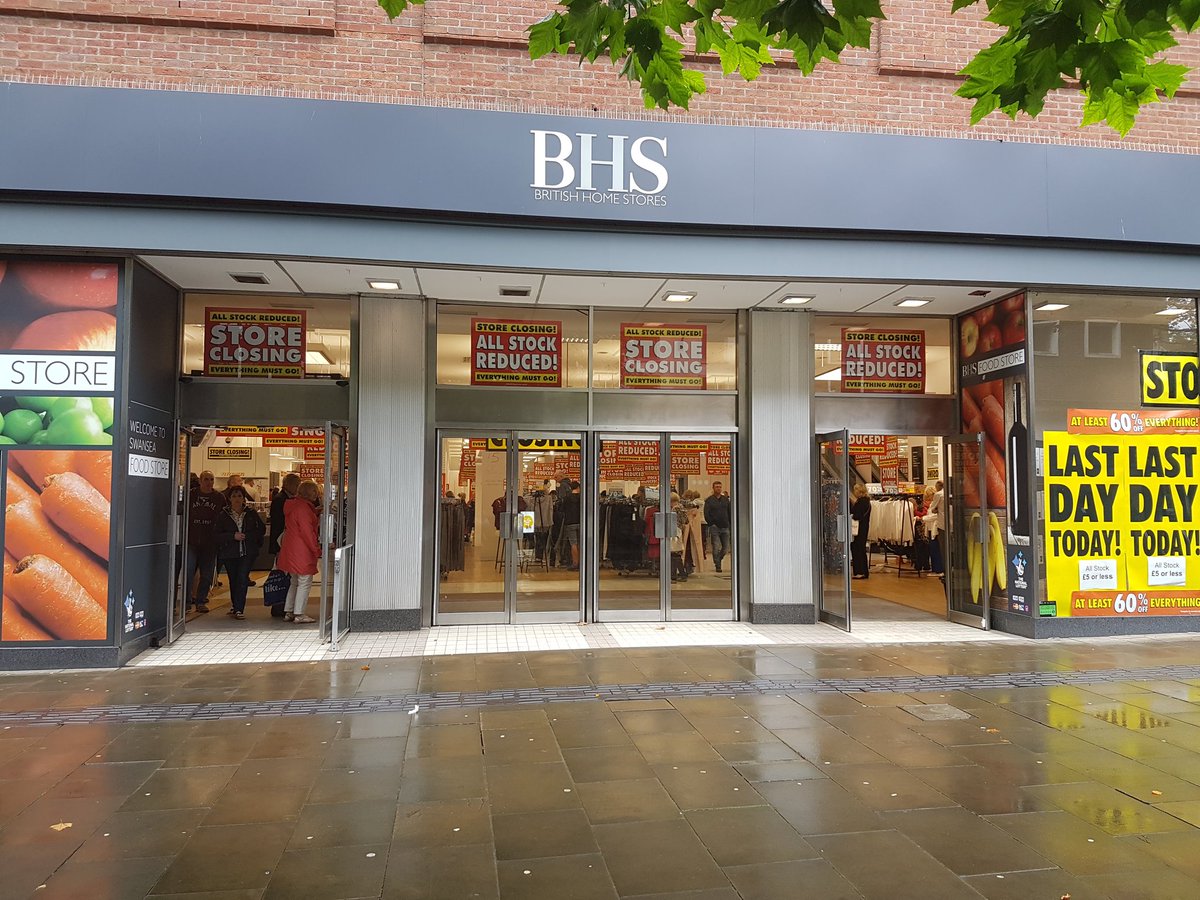 Swansea's BHS store opened early today as it prepares to close it's shutters for the last time.
Customers were seen queuing all the way down the high street as BHS prepares to end its 88 year history.
After 88 years of being a high street mainstay, BHS stores are expected to close their shutters for the last time today.
Among 22 UK branches closing across the UK today is the Swansea store. Counterparts in Cardiff, Carmarthen, Llandudno, Wrexham and Newport have already shut up shop.
The store's closure has seen the loss of hundreds of jobs across Wales.
Load more updates