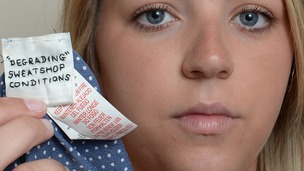 Two women have now reported finding labels from clothes bought in Swansea's Primark store complaining about working conditions.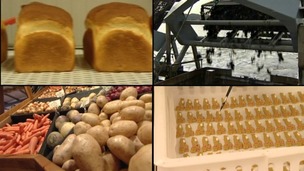 Food and agriculture is a key sector for the Welsh economy turning over £5.2 billion a year and supporting 45,000 jobs.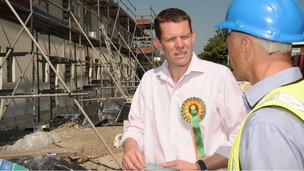 Plaid Cymru looking to tempt business by pledging to make Wales best business destination in the UK
Live updates
Concerns over building of Newport M4 relief road
The Conservatives have broadly welcomed the go-ahead for the M4 relief motorway but claimed that today's announcement by Economy and Transport Minister Edwina Hart could trigger legal challenges.
A long time coming, today's announcement at least shows progress and willing – finally. Make no mistake – the spades must start digging and businesses and travellers given the relief so sorely needed. Under no circumstances must that come at the expense of scrutiny – and today's last-minute announcement has failed to take environmental concerns into account, or provide relevant detail. Welsh Conservatives have long called for M4 relief – and, while this must happen swiftly, it must happen appropriately.
– shadow Transport Minister Byron Davies AM
This announcement today fails to take into account substantial concerns about the elimination of the Blue Route. There is a serious and substantial failure to comply with the Strategic Environmental Assessment Directive and the Minister's announcement today is likely to be mired in legal challenges for years to come. The potential environmental damage caused by the Ministers failure to consider properly the Blue Route is short termism at its worst.
– Shadow Environment Minister Antoinette Sandback AM
Concerns over building of Newport M4 relief road
The Welsh Liberal Democrats say today's go ahead for a new motorway around Newport by 2021 is a "huge mistake" by Economy and Transport Minister Edwina Hart. They say it ignores environmental concerns raised during the consultation on alternative proposals.
The consultation process appears to have been nothing more than a sham. The Minister's claim that there were no reasons why the 'black route' could not be adopted completely ignores evidence provided to her by the RSPB, Sustrans and the Federation of Small Businesses. There are still huge questions surrounding the economic benefit of this development. Investing the Welsh Government's entire borrowing powers into one single road leaves no money left for other transport projects like the South Wales Metro, which can provide much greater economic benefit for the whole area. Our proposed alternatives are far less expensive, less likely to damage vast swathes of our environment and are academically recommended. It's shocking that the Welsh Labour Minister is remaining blinkered, ignoring these credible proposals and ploughing ahead regardless.
– Liberal Democrat Economy spokesperson Eluned Parrott AM
Advertisement
Concerns over building of Newport M4 relief road
Three Labour backbench AMs have attacked the announcement of an M4 relief motorway,. They were unhappy with either the decision itself or the timing of Edwina Hart's statement.
Pontypridd AM Mick Antoniw and Cardiff North's Julie Morgan are both members of the Assembly Environment Committee. They were unhappy that the minister had not waited for their committee's report on the proposal and had not even agreed to appear before them.
The minister replied that she could not not appear before the committee until she had taken her decision for fear of a legal challenge on the grounds that she had not acted impartially. Mr Antoniw, who's a lawyer warned that the minister had in fact left herself open to a legal challenge by her actions.
Cardiff Central Labour AM Jenny Rathbone argued that new roads inevitably generate more traffic and said her constituents would be disappointed by the decision.
Concerns over building of Newport M4 relief road
Plaid Cymru have condemned as outrage the decision by the Economy and Transport Minister, Edwina Hart, to reject alternatives to a new motorway south of Newport and announce a timetable for building the M4 relief road.
Plaid Cymru believes that today's decision is a costly mistake. It is costly for the economy in that there will be a 15 year wait for this project to be delivered when an alternative route could have been completed a decade sooner. But it is also hugely costly for the Welsh public purse – why go for a £1 billion pound route that will mean infrastructure projects losing out right across Wales, when the £400 million blue route would have solved the problem and left hundreds of millions of pounds extra for investment elsewhere.
– Plaid Cymru Transport Spokesperson Rhun ap Iorwerth AM
Concerns over building of Newport M4 relief road
Economy Minister Edwina Hart has told AMs that there was no realistic alternative to building a complete new motorway south of Newport. In particular she rejected the idea that upgrading the existing Southern Distributor Road would do the job.
The Minister set out a timetable for the construction of the new road.
Public Inquiry in winter 2016
Start work in spring 2018
Open new motorway autumn 2021
The Souther Distributor Road would not provide a long term solution, even in combination with public transport measures. I'd have to look at closing existing junctions on the SDR and the work would be more disruptive than a new motorway.
– Economy and Transport Minister Edwina Hart AM
Concerns over building of Newport M4 relief road
The Welsh Government is to press ahead with plans for a new motorway south of Newport to relieve congestion on the existing M4. The project was already the government's preferred option but it has been consulting on whether less ambitious alternatives would provide a quicker and cheaper solution that would still end the daily traffic jams at the Brynglas tunnels.
Alternatives such as upgrading the existing Newport Southern Distributor Road would also have had less impact on the wildlife of the Gwent Levels. As well as environmental groups, organisations such as the Federation of Small Businesses and the Institute of Welsh Affairs favoured a cheaper option, partly because of fears that the £1 billion cost would drain money from other projects.
The UK government has been pressing for early action from Welsh ministers. Although the Welsh Government will not have borrowing powers until legislation currently going through Westminster is passed, the Treasury says it would allow an early loan for a new motorway. It's not yet clear how a the money would be repaid but one option is to retain tolls on the Severn Bridges once the Second Severn Crossing is paid for.
Advertisement
Under threat Newport bakery saved from closure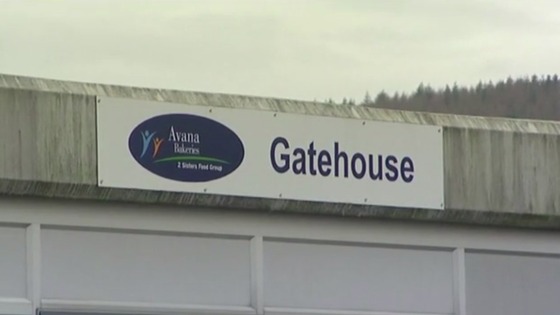 Avana Bakeries in Newport, has been given a lifeline after its owners found a new buyer.
The processing site in Rogerstone was due to close this summer - with the loss of 650 jobs - after losing its principal contract with Marks and Spencer.
Its owners, 2 Sisters Food Group, confirmed that the site has been sold.
A spokesperson said: "It is proposed to operate the business under a new company, Food Utopia Ltd, which will aim to secure continuing operations. We will now commence the TUPE transfer process of colleagues."
Meat exports worth £224m to Welsh economy
Welsh farmers claim that some supermarkets have gone back on their promise to stock more British lamb and beef, just a year after they agreed to try and sell more of their produce in the wake of the horsemeat scandal.
In 2013 international sales of Welsh beef and lamb hit £224million. But farmers say the money they get for their meat has since been slashed by a quarter. Hannah Thomas reports.
Meat exports worth £224m to Welsh economy
John Davies, who farms beef and lamb in Brecon, told ITV News that last year's figures were good, but the pressure was on for farmers this year. He said the long term sustainability of small hill lamb and beef farming is on the line.
Meat exports worth £224m to Welsh economy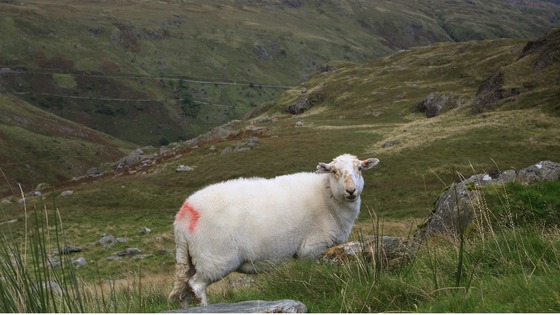 International sales of Welsh Lamb and Welsh Beef were worth more than £224 million to the economy of Wales last year.
That's according to Hybu Cig Cymru - Meat Promotion Wales.
It says exports of certified Welsh lamb products were worth £154.7 million in 2013 - up by £7 million on the previous year.
Meanwhile overseas sales of certified Welsh beef stood at £69.4 million, the same as in 2012.
Load more updates