Hundreds of jobs in Wales are under threat, as the high street retailer British Home Stores has confirmed it's going into administration.
There are six stores here in Newport, Cardiff, Carmarthen, Swansea Wrexham and Llandudno. The shop in Llanelli closed its doors in January.
Watch Rob Shelley's report:
The company says its due to poor trading, and pension debts. It will continue trading until a buyer can be found, but workers here are facing an uncertain future.
BHS's £571 million pension fund deficit will be investigated by the pensions watchdog.
The body said it has launched a probe to make sure the collapsed department chain can meet as much of its pension obligations as possible.
BHS fell into administration on Monday, putting 11,000 jobs at risk across its 164 stores.
It has debts of more than £1.3 billion, including the pension fund deficit of £571 million, which holds 20,500 pensions in its scheme.
Advertisement
Those behind a proposed management buyout of Tata Steel's UK business have established a company for their bid.
Excalibur Steel UK Limited has been registered and Roger Maggs of Port Talbot Waterfront Enterprise Zone has been appointed as chairman, with Stuart Wilkie - who is taking a leave of absence from his role as Tata's UK strip products director - as chief executive officer and Simon Gibson as non-executive director.
We are grateful to Tata for granting Mr. Wilkie leave of absence from the company to fully participate in the MBO. We are in the process of establishing a full team plus advisors to progress the bid and engage with interested parties. Further statements will be made in due course.
– Tata Management Buyout spokesperson
Tata Steel has confirmed it has given UK strip products director Stuart Wilkie a leave of absence to allow him to work on a management buyout bid.
Tata Steel has allowed Stuart Wilkie, currently Hub Director for Tata Steel Europe's Strip Products UK business, temporary paid leave of absence to give him sufficient opportunity to develop the Management Buy Out bid for Tata Steel UK that he intends to lead. Mr Wilkie will be replaced on a temporary basis by Jon Ferriman. Mr Ferriman, currently leading the Project Management Office for Tata Steel Europe, is a highly experienced operational manager with detailed knowledge of the Strip Products UK business having previously held the role of Hub Director.
– Tata Steel spokesperson
Tata Steel's UK director Stuart Wilkie is stepping aside from his role to pursue a management buyout of the business.
Mr Wilkie, who is expected to meet staff in Port Talbot to discuss the buyout later today. It's believed former director Jon Ferriman is likely to takeover the role.
Dir Stuart Wilkie stepping aside to pursue MBO- Jon Ferryman ex dir likely to step in @tatasteelwales #steel
No one is to blame for the imminent collapse of BHS, owner Dominic Chappell has insisted.
No one is to blame. It was a combination of bad trading and not being able to raise enough money from the property portfolio. In the end, we just couldn't reach an agreement with Arcadia over pensions.
– Dominic Chappell
The beleaguered high street chain will file for administration today, threatening almost 11,000 jobs.
Advertisement
BHS has gone into administration, the retailer has confirmed, with employees being told about the process later this morning.
ITV News Business Producer Joanna Partridge tweeted: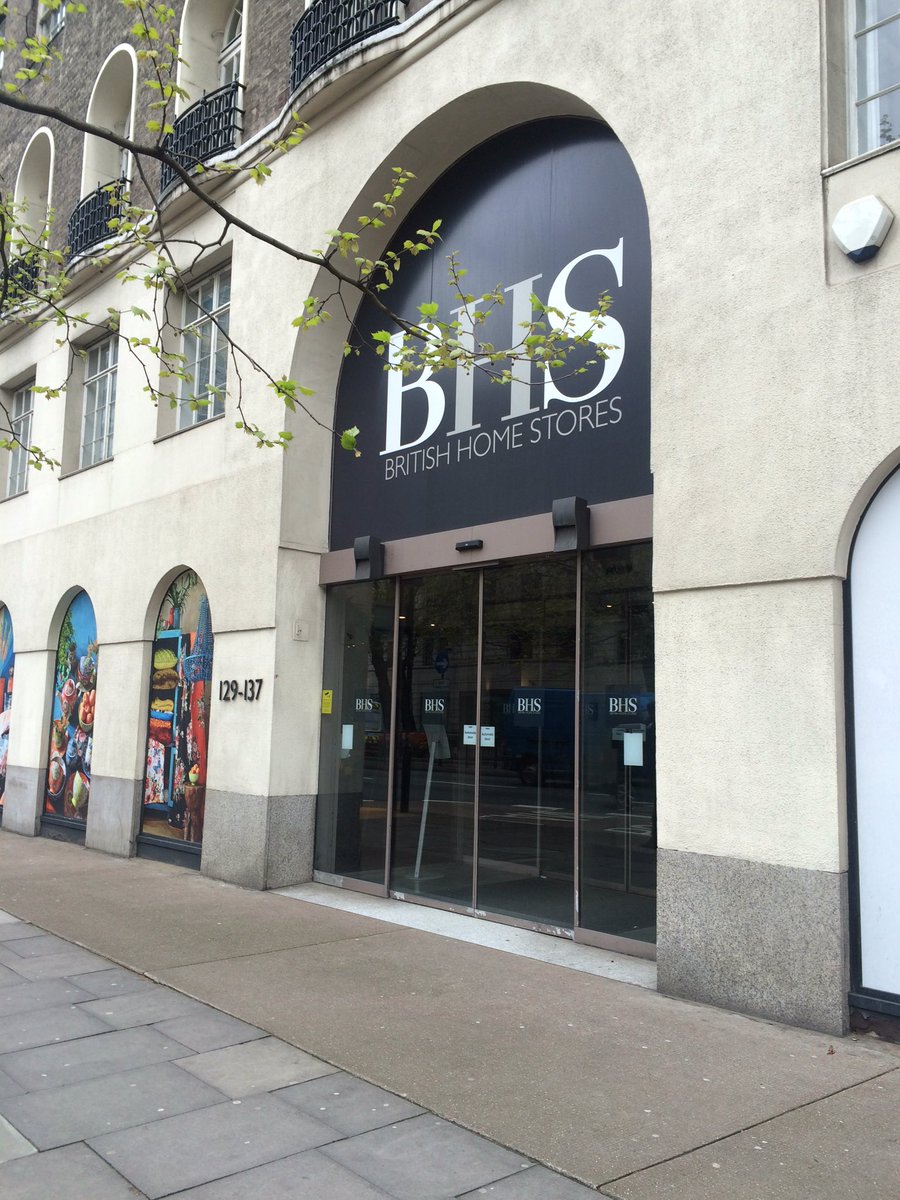 An announcement is expected later today as to whether the retailer will file for administration.
Read the full story ›
Tata Steel's Port Talbot chief, Stuart Wilkie is expected to meet with staff at the plant to discuss his decision to launch a management buyout of the company's operations in the UK.
Tata is selling its entire UK business and has asked for expressions of interest as part of the sales negotiations process.
Mr Wilkie was one of the main people behind a survival plan that was rejected by the Tata board in India. His new bid is said to be based on that plan.
It's believed that the potential bid involves Tata employees investing.
Load more updates