The Barclays report calculates regional scores based on gross domestic product, working hours and average house prices.
Read the full story ›
Advertisement
Manager of BHS Swansea, Steve Britten says his team want to go out with a bang but that there'll be a few tears when doors shut for the last time.
Using archive from the ITV Wales vault here is a history of British Home Stores.
The last Welsh shop will close today.
Staff at the BHS branch in Swansea are getting in the festive spirit early as Wales' last store prepares to shut for good.
The Swansea store first opened in 1954 and was famed for it's Christmas shop, so today the staff have dressed up in their Christmas outfits to say goodbye.
The store opened up an hour earlier than planned because of demand.
Last day of trading at BHS Swansea. Store opened earlier than planned with queues forming down the high street. https://t.co/WAV5Iip63e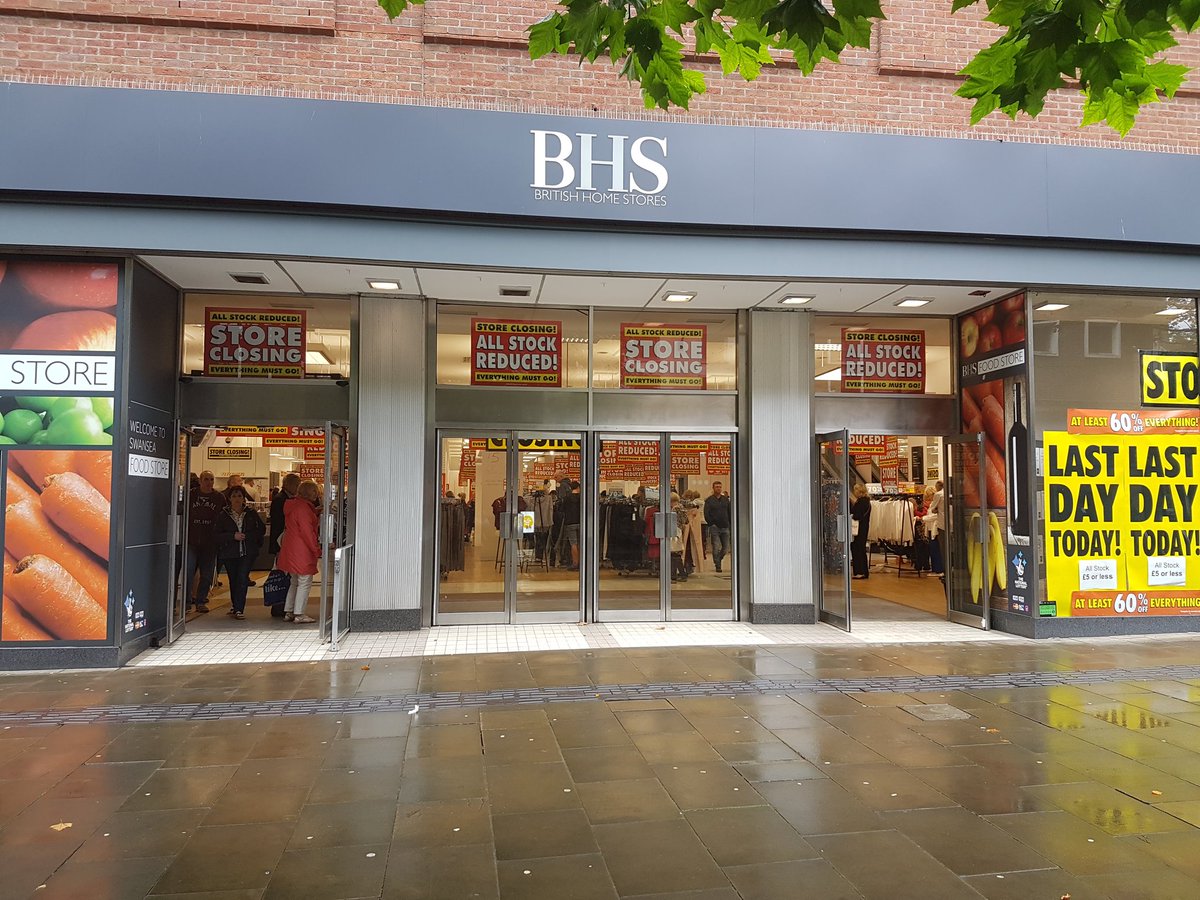 Swansea's BHS store opened early today as it prepares to close it's shutters for the last time.
Customers were seen queuing all the way down the high street as BHS prepares to end its 88 year history.
Advertisement
After 88 years of being a high street mainstay, BHS stores are expected to close their shutters for the last time today.
Among 22 UK branches closing across the UK today is the Swansea store. Counterparts in Cardiff, Carmarthen, Llandudno, Wrexham and Newport have already shut up shop.
The store's closure has seen the loss of hundreds of jobs across Wales.
The beloved British high street chain will disappear from Britain's towns on Sunday as the last stores closed down.
Read the full story ›
The British Council in Wales says poor language skills are costing the economy millions of pounds a year.
Read the full story ›
The programme used to offer a 100% subsidy for firms taking on an unemployed young person - but the contribution offered is now 50%.
Read the full story ›
Load more updates