A late medieval silver inscribed mount, which is over 300 years old, has been declared treasure by H.M. Coroner for Gwent.
The fragment of mount was discovered at a site thought to be near Llanbadoc, Monmouthshire by Michael Beirne of Newport in March 2014. The object was found while he was metal detecting near the river Usk.
It could be part of the grip of a sword.
I've been metal detecting for 15 years and this find has probably been my best one. I'd like to think that the sword, which the find may have been part of, belonged to a Welsh or English knight.
– Michael Beirne, Metal Detectorist
A hand-knitted 20ft woolen blanket which has heather seeds sewn into it has been carried to the Black Mountain to help restore a peat bog.
The Cwtch blanket was knitted by Swansea based artist Ann Jordan in 2009 from 12 miles of yarn from local Black Mountain sheep.
When the blanket was completed in 2010 it was named 'cwtch' and laid in an ancient burial cairn on the Black Mountain to pay tribute to an ancient walking route dubbed the 'coffin route'.
The route earned its name when the bodies of men from nearby farms, who died in quarries and mines on the other side of the Black Mountain, were returned home.
I am absolutely delighted that the blanket can be returned to the earth from whence it came and will hopefully play a role in repairing the bare peat that is in decline in that area. I made this blanket to represent the decline of the wool industry, to mark the old coffin route that not only quarry workers and miners walked along, but also a trail that farmers' wives followed –knitting as they walked.
– Ann Jordan
Advertisement
Police have set up an operation aimed at targeting thieves who steal sheep.
Reports of recent thefts have included 100 sheep stolen from the Pennal area and the theft of 50 from a different farm in the last two weeks from the same area.
Other incidents have seen thefts of 40 sheep from the Bangor University Farm at Abergwyngregyn and this weekend the theft of 18 sheep from Llanfairfechan.
We now have detailed analytical data which has shown that in the past 12 months there have been over 20 separate incidents, which have involved the theft of up to a 1,000 sheep from various locations across North Wales.
– Sgt Rob Taylor, North Wales Police
Police officers were today seeking rustlers who stole a flock of 100 sheep.
They were taken at Pennal, near Machynlleth, in what is being described as an act of "organised criminality".
Another report of a sheep theft in Pennal nr Machynlleth. This time 100 sheep. This is organised criminality. https://t.co/tBJNjnfs7O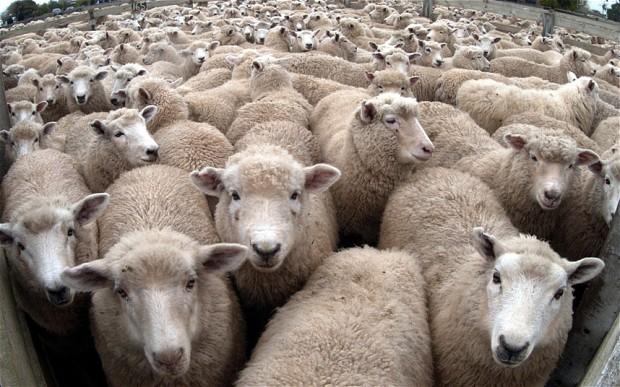 North Wales police said to steal vast amounts of sheep required the means, methods and contacts.
New EU water bathing results published today show all identified bathing waters in Wales have met new stricter European classifications for bathing water quality.
A new system for all EU member states was introduced in 2015 which aims to improve bathing waters across the EU.
82 of the 102 bathing waters in Wales achieved the higher classification of excellent, with 16 achieving good and 4 sufficient. No Welsh bathing water was classed as poor.
One of the biggest attractions for the millions of tourists coming to Wales every year is our beautiful coastline.

By meeting these tough new EU classifications all visitors to the Welsh seaside can enjoy the high bathing water quality they have come to expect when visiting Wales.

We now need to keep up the high standards that have been set so we can all continue to enjoy the environmental, social and economic benefits our bathing waters bring.
– Carl Sargeant AM, Natural Resources Minister
Three of Wales's most distinctive landscapes - a mountain range, an estuary and a valley in Powys - are set to benefit from more than £6m worth of investment from the Heritage Lottery Fund.
The Clwydian Mountain Range and Dee Valley, the Elan Valley and the Gwent Levels, are all recognised as areas of outstanding beauty - and it's hoped the money will boost jobs through carefully planned conservation and renovation activity.
The investment will look to protect the landscapes and will see 3,000 training opportunities created, as well as a similar amount of volunteering opportunities.
"Our stunning landscapes define the very character of Wales and are as much a part of who we are as our castles, language and rugby. They are as much loved by the people who call Wales home as by tens of thousands of tourists who visit them. These fragile places must be conserved. However, if carefully managed, our landscape and countryside can also play a vital role in growing our nation's economy."
– Richard Bellamy, Head of Heritage Lottery Fund Wales
The funding has been provided through the Heritage Lottery Fund's Landscape Partnership programme, which provides grants for schemes aiming to conserve areas of distinctive landscape character.
"These areas are being rightly recognised, not only for their beauty but for the significant role they play in representing the 'Wales' people think of and love - and come to visit. The support awarded by the Heritage Lottery Fund will allow these areas to flourish from an environmental perspective, but the areas will also be able to reap increased economic benefits from tourists and business too through new jobs being created and significant training opportunities."
– Carl Sargeant, Minister for Natural Resources
Advertisement
The Welsh Government is considering a review of current laws which could make it easier for people to walk, swim and camp in beauty spots.
Read the full story ›
The Severn Area Rescue Association which has bases at Newport and Chepstow has taken delivery of a new lifeboat.
The Jim Hewitt cost over £220,000 and will patrol the Rivers Wye, Usk, Avon and Severn.
The Northern Lights put on a spectacular show last night where the skies cleared over north Wales.
Did you see the Aurora Borealis last night? We'd like to see your pictures. Here's how you can get in touch:
Richard from MLA Photography fillmed this from Twyn-y-Gaer last night in the Brecon Beacons.
Elsewhere Matt Watkins from Pontypool was out and about capturing the show over Keeper's Pond at Blaenavon in this shot.
Glenn Smethurst took this photograph at Talacre Beach, Flintshire.
The British Geological Survey is reporting an earthquake in Newbridge.
Their website reports the quake measured 1.4 in magnitude and occurred in the early hours of this morning at a depth of 2km.
Load more updates