The UK Government is in 'intensive talks' with Tata Steel to ensure the sale of its UK assets is a 'serious sales process', the PM has said.
Read the full story ›
Liberty House has confirmed it will put in a formal bid to buy Tata Steel's UK assets.
Read the full story ›
Advertisement
Investment in the Welsh automotive industry has been seen as a major factor in a recent boom across the UK.
Read the full story ›
People expecting to retire this year in Wales are the most likely in the UK to have to rely on the state pension or other savings.
Around one in seven people retiring this year have no personal pension savings and will be completely or heavily reliant on the state pension, a survey has found.
In Wales, 19% of people have no other pension, closely followed by those in the East Midlands and Eastern England, both at 17%.
A new state pension was introduced on April 6, which is set at a single-tier rate.
Usually people will need at least 10 years of qualifying National Insurance contributions to get any state pension - and 35 years of contributions to get the full amount.
Analysis by charity Age UK, showed that around 70,000 people in their 50s and 60s will miss out entirely on the new state pension between now and 2030.
According to the charity some 50,000 women and 20,000 men don't have the minimum number of qualifying years of NI contributions.
The previous regime allowed people to receive at least some state pension even with only a few years of NI contributions.
Someone expecting to live in any degree of comfort needs to have made some sort of pension provision of their own.
– Vince Smith-Hughes, Prudential
Hundreds of jobs in Wales are under threat, as the high street retailer British Home Stores has confirmed it's going into administration.
There are six stores here in Newport, Cardiff, Carmarthen, Swansea Wrexham and Llandudno. The shop in Llanelli closed its doors in January.
Watch Rob Shelley's report:
The company says its due to poor trading, and pension debts. It will continue trading until a buyer can be found, but workers here are facing an uncertain future.
BHS's £571 million pension fund deficit will be investigated by the pensions watchdog.
The body said it has launched a probe to make sure the collapsed department chain can meet as much of its pension obligations as possible.
BHS fell into administration on Monday, putting 11,000 jobs at risk across its 164 stores.
It has debts of more than £1.3 billion, including the pension fund deficit of £571 million, which holds 20,500 pensions in its scheme.
Advertisement
No one is to blame for the imminent collapse of BHS, owner Dominic Chappell has insisted.
No one is to blame. It was a combination of bad trading and not being able to raise enough money from the property portfolio. In the end, we just couldn't reach an agreement with Arcadia over pensions.
– Dominic Chappell
The beleaguered high street chain will file for administration today, threatening almost 11,000 jobs.
BHS has gone into administration, the retailer has confirmed, with employees being told about the process later this morning.
ITV News Business Producer Joanna Partridge tweeted: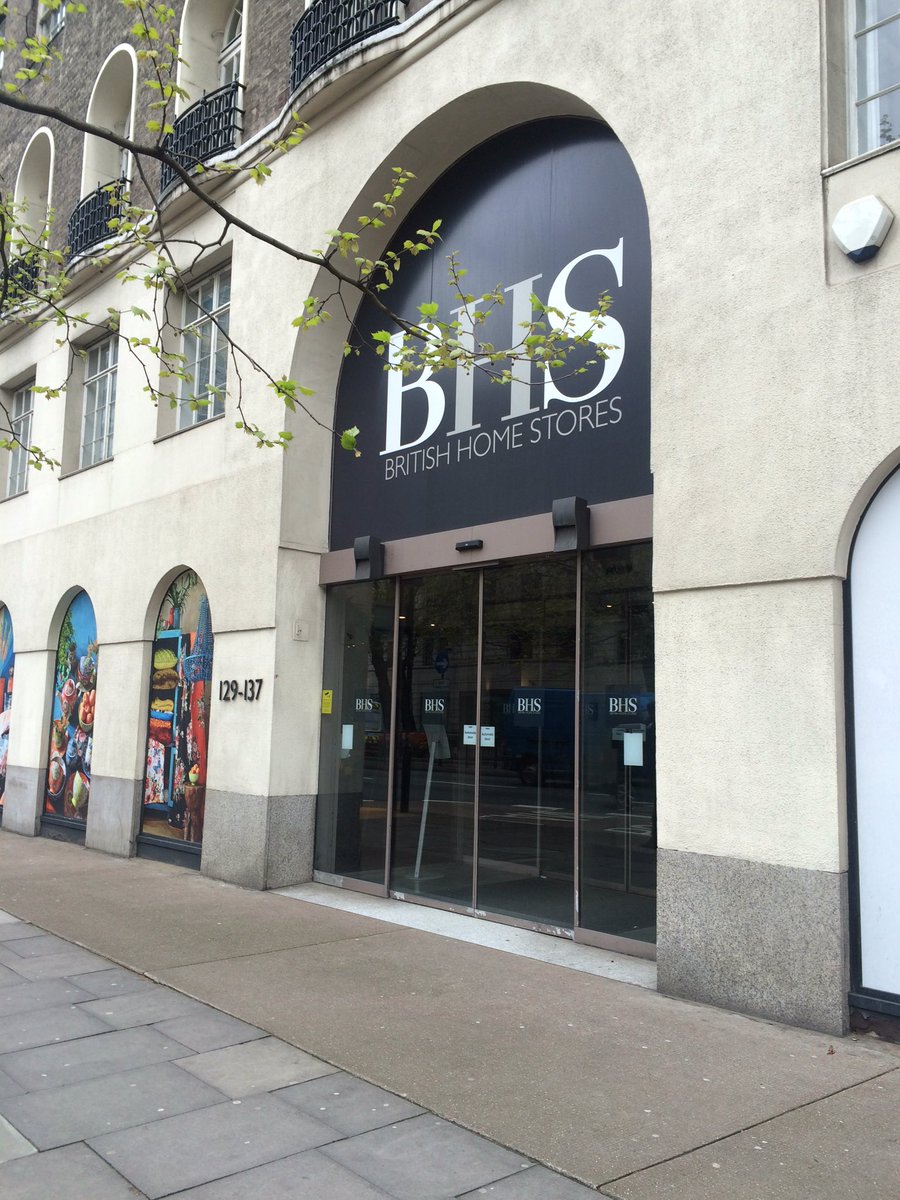 An announcement is expected later today as to whether the retailer will file for administration.
Read the full story ›
Cardiff Airport says a report criticising its performance is looking backwards and the airport is still growing.
The Public Accounts Committee says passenger numbers have risen under Welsh Government ownership of the airport, but the committee says the rise isn't as high as first predicted, and that by the airport management's own admission, numbers are currently a year behind target.
The PAC is looking backwards. We are continuously forward-looking with a real vision for the future of the airport. This is being realised each week with a stream of great news based on a robust plan.

Cardiff Airport is now approaching the end of its 10th consecutive month of growth, achieving an increase in passenger numbers of 21% on a rolling 12 month basis. 2015 saw a number of developments including a new base for Flybe, now with 15 routes on offer, as well as consistently strong performances from airlines including Thomson, KLM, Vueling, Aer Lingus and Thomas Cook. This growing confidence in the airport has been achieved as we work to turn around customer perceptions after years of under investment.

Looking ahead to the coming year we are confident we will build on this success. We continue to work with new and incumbent airlines to offer more travel choices for our customers and we will continue to enhance the passenger journey with a new departures area opening in summer 2016.
– Debra Barber, Managing Director and Chief Operating Officer at Cardiff Airport
Load more updates