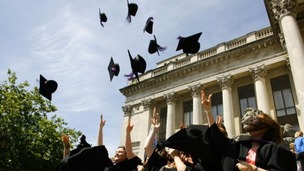 Find out more about the undergraduate places on offer through clearing at all eight Welsh universities, and the need-to-know numbers.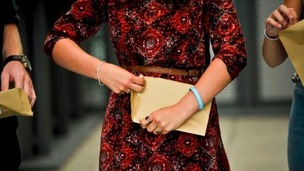 As thousands of students across Wales prepare to pick up their A-Level results, careers adviser Owen Morris shares his advice.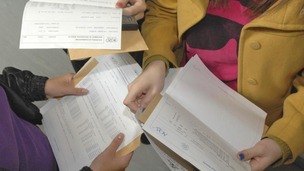 With thousands of pupils in Wales receiving A-level results on Thursday, we've compiled tips from some organisations that can help.
Live updates
GCSE results: English language 'comparable' as gap closes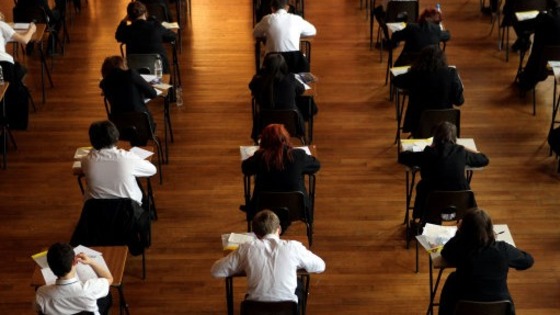 More than 30,000 students across Wales are waiting to receive their GCSE results.
For many young people the focus will be on their GCSE English language results, after thousands received shock low grades in their January exams - more than 90% who sat the units in January entered to re-sit them this summer.
An ITV News investigation also found that there were divisions between the exam regulator, the Welsh Government and the exam board WJEC when the new GCSE was accredited in 2012.
The new English language GCSE, especially for pupils in Wales, was created after papers were regraded in 2012.
But there are warnings today that some pupils will suffer after January's results.
The Welsh Government and WJEC both produced reports looking into what went wrong, with no clear answer. They have both pledged that this year's pupils will not be disadvantaged, compared to previous years.
Read More: Top ten stress-busting tips ahead of exam results day
GCSE results: English language 'comparable' as gap closes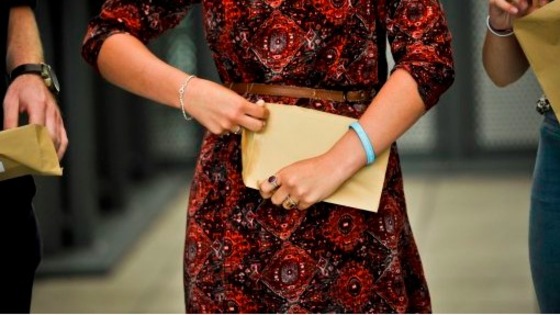 After weeks of waiting, thousands of pupils across Wales are getting their GCSE results today.
We want to hear your messages of congratulations and see your exam result selfies. Get in touch:
Advertisement
Plaid Cymru has expressed its dismay over cuts to the Young Recruits Programme and apprenticeships.
The party found that £7 million of in-year cuts are being made to the Welsh Government's education and skills budget, affecting the schemes.
Despite the high demand for apprenticeships, the Deputy Minister for Education and Skills has confirmed that the programme is to be changed.
We have been open about the scale of the financial challenges we face. These reductions have been made after careful consideration of all available options.

Let's be clear - we are delivering on our budget agreement. In spite of these reductions, we have been able to maintain funding for traineeships, and we are continuing to fund Apprenticeships for those aged 16-24 and Higher Level Apprenticeships.

Our Young Recruits Programme has been extremely popular and has exceeded its target. In order to continue to offer the programme, we have had to restrict eligibility for future recruitment to participants progressing into apprenticeships from Jobs Growth Wales and apprentices on an approved Shared Apprenticeship Scheme.
– Ken Skates AM, Deputy Minister for Skill and Technology
Share your results selfies with us!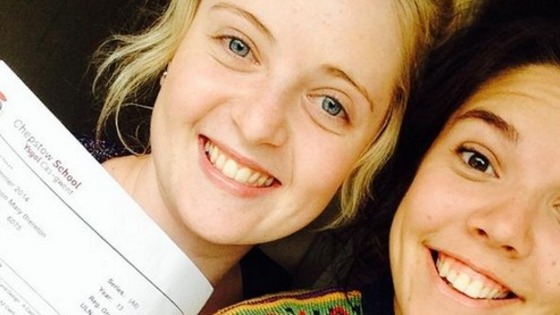 Send us your results selfies:
Twitter: @itvwales
Email: wales@itv.com
Facebook: search ITV Wales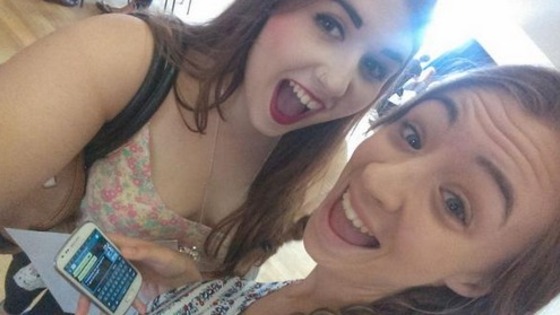 Thousands of students to receive A-level results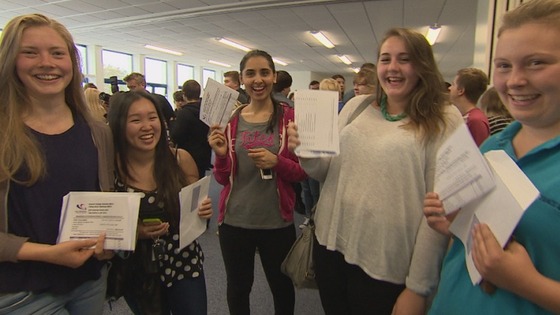 Pupils at Gower College in Swansea were celebrating their A-Level results this morning.
Principal Mark Jones said: "A fantastic set of results. We've got 98% pass rates this year, and 25% of those getting their results have got A or A* grades. Today is a day of great celebration."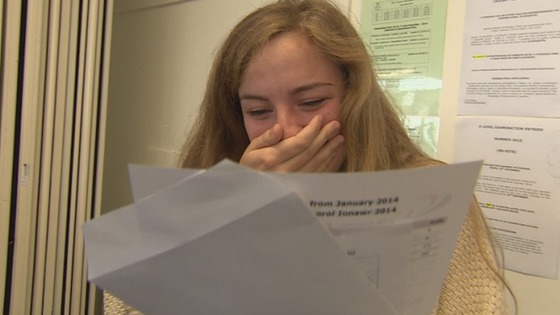 Read more: Share your results selfies with us!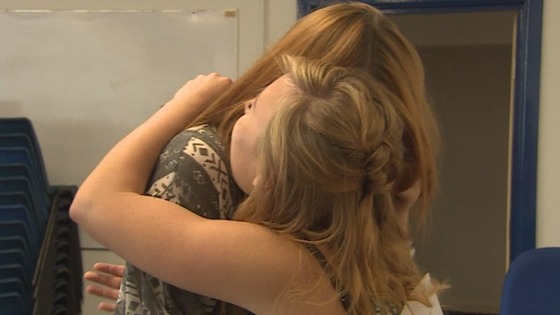 Results show gap closing on rest of UK in top grades
The Education Minister said he is 'very pleased' with today's A-level results across Wales.
This morning he visited Gower College Swansea to congratulate students receiving their A-level grades.
The proportion of students in Wales getting top grades at A-level has risen for the first time in five years, and is catching up with the rest of the UK.
The A level pass rate in Wales remains high and that's something we should all be welcoming. Once again our students have done us proud. They have worked incredibly hard with the support of their teachers and their parents. They should be commended and their achievements celebrated.
– Huw Lewis AM, Education Minister
Advertisement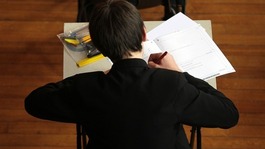 Didn't get the grades you were expecting? You can still apply for university courses through a process called 'clearing'.
Read the full story
Share your results selfies with us!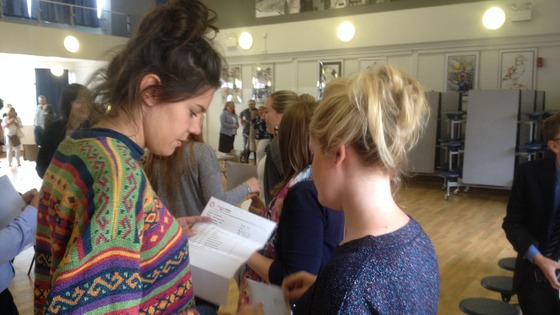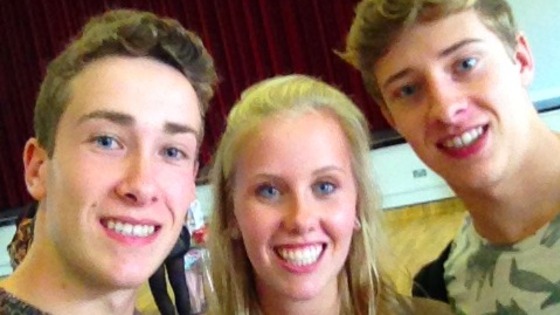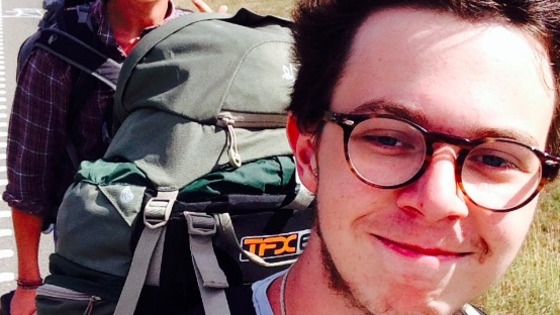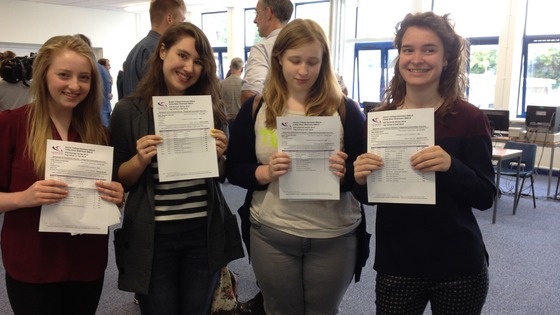 Results show gap closing on rest of UK in top grades
NUT Cymru, Wales' largest union for qualified teachers, has sent its congratulations to the thousands of students across Wales celebrating their A Level results today.
"Students and teachers across Wales should be proud of the results they have secured. Many months and years of hard work and dedication have gone into ensuring that these high standards have been achieved...It is particularly pleasing to see progress being made in the percentage of students receiving the top A-A* grades in key subjects including Biology, Chemistry, Physics and further Mathematics. These are a strong set of results that should rightly be commended and celebrated."
– Owen Hathway, NUT Cymru Policy Officer
Results show gap closing on rest of UK in top grades
The number of students who have received the advanced diploma in the Welsh Baccalaureate has increased again, as it is rolled out across Wales.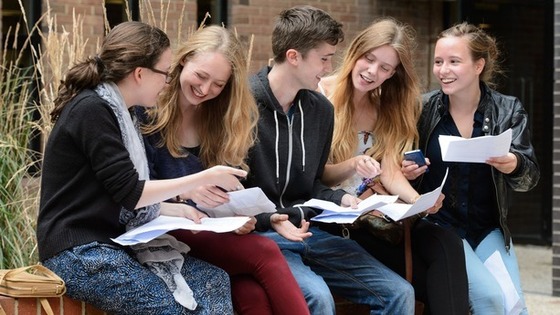 It aims to give teenagers a broader education than A-level subjects, with work experience and voluntary placements.
Welsh Baccalaureate 2014 results:
10, 666 entered (up from 10, 362 last year)
9, 888 passed (up from 8, 565 last year)
87.1% pass rate (up from 82.7% last year)
The Welsh Bac. will play an increasing important role from September 2015, becoming the overarching framework for 14 to 19-year-olds' qualifications in Wales, under Welsh Government changes.
Load more updates