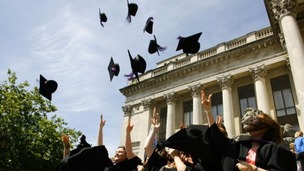 Find out more about the undergraduate places on offer through clearing at all eight Welsh universities, and the need-to-know numbers.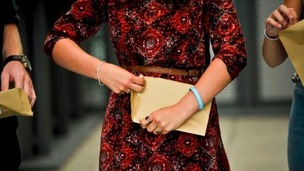 As thousands of students across Wales prepare to pick up their A-Level results, careers adviser Owen Morris shares his advice.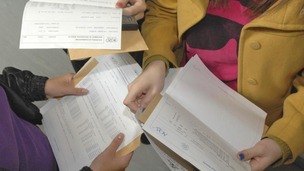 With thousands of pupils in Wales receiving A-level results on Thursday, we've compiled tips from some organisations that can help.
Live updates
A former headteacher has been struck off the teaching register for two years, after admitting giving pupils help to answer questions in national exams, and even giving them another chance to try questions they hadn't answered correctly.
A tribunal today found Jonathan Rigby, who was headteacher at Coedpenmaen Primary School in Pontypridd, guilty of unacceptable professional conduct.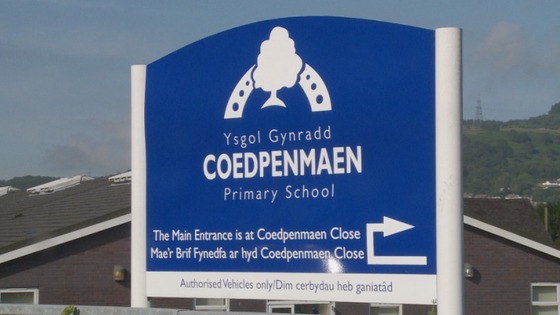 He helped pupils in last year's National Reading and Numeracy tests, now taken by all seven to 14-year-olds in Wales.
A General Teaching Council for Wales committee ruled he 'acted dishonestly and/or with a view to altering the school's test results' and banned him from teaching for at least two years.
Concerns over running of Cardiff and Vale College
An ITV News investigation has found serious concerns around the running of Cardiff and Vale College.
They include allegations of a culture of intimidation and managers making expensive business class flights while cutting jobs and budgets. There are now fears about the impact on the 18,000 students. Tom Sheldrick has this exclusive report.
Advertisement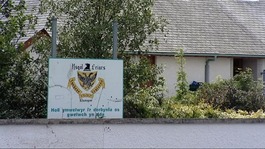 A former head of art at a secondary school in Bangor has been struck off the teaching register for unacceptable professional conduct.
Read the full story
Concerns over running of Cardiff and Vale College
The deputy principal of Cardiff and Vale College has defended the management of the further education provider.
Mark Roberts insisted fears about falling standards for students due to cost-cutting measures and redundancies are unfounded.
The restructuring that we're doing is based on trying to focus staff efforts more on frontline learner support, reducing the amount of time spent on internal processes, and making sure that we're focused on meeting students' needs.
– Mark Roberts, Deputy Principal of Cardiff and Vale College

Read More: Significant concerns over management of further education provider

He also defended the fact that more than £25,000 has been spent on overseas flights this year, and insisted that business class tickets are appropriate for long-haul flights, when going into meetings with senior government and partner officials.
The overseas trips will be generating over £500,000 of new income for next year which will help offset some of the funding reductions.

We've got to make £3m savings, and I recognise that's going to be very uncomfortable and worrying for some staff.

But that's why we're doing something about it, that's why we've invested in a new campus, that's why we're getting income from overseas.
– Mark Roberts, Deputy Principal of Cardiff and Vale College
Concerns over running of Cardiff and Vale College
An ITV News investigation has found significant concerns about the way further education provider Cardiff and Vale College is being run.
A member of staff contacted us to raise their fears, describing it as "a really unpleasant place to work, with morale at an all-time low," due to pressure from management, cost-cutting that affects teaching, and worries surrounding redundancies.
More than 80 academic and support staff have been given voluntary redundancy since 2011, with the college currently considering further employee reductions.
The UNISON Union says many of its members have "deep-seated fears" that cutbacks mean the college cannot continue delivering the standard of education that students should expect.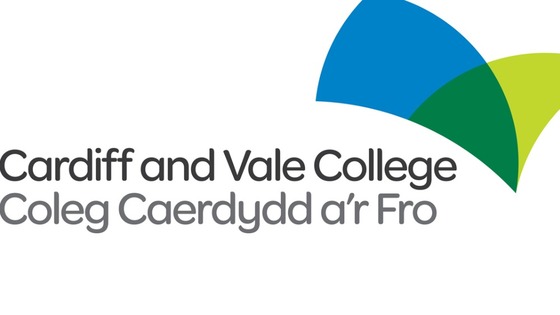 College leaders say they have to make up a £3m budget gap next year, due to Welsh Government funding cuts.
Read More: Deputy principal says college proactive in solving budget gap
Money-saving measures have included changing the college's toilet paper supplier - while spending has increased elsewhere.
The college principal's salary rose by £20,000 to £140,000 at the end of his probation period.
Information obtained by ITV News under a Freedom of Information request shows spending on overseas travel for the principal and other senior members of staff has increased from nothing when the college was formed by a merger in 2011, to more than £25,000 this year.
£10,522 was spent on return flights to Malaysia, in business class.
'Ambitious goals' for a future Wales
The Welsh Government should give greater priority to the needs of future generations, according to campaign groups who've only given a qualified welcome to proposals unveiled today. The Sustainable Development Alliance says the 'Wellbeing of Future Generations Bill' needs to go further.
The bill published today is another step in the right direction, but the proposals are complex and we need to be sure they will make public bodies give far greater weight to meeting the needs of our children and grandchildren.

Too many political decisions these days give priority to short term gain at the expense of the future. If this law is to be effective in future-proofing our country, it needs to set clearer goals, which take account of future challenges and give more priority to the long term consequences of today's decisions.
We need to be prepared for a world where there is fierce competition for resources such as energy and timber, and recognise that decisions we make in Wales have a direct impact on people and nature globally.

It's notable that today's interim report on 'The Wales We Want' highlights climate change as a key issue facing future generations. Yet as it stands, the bill falls short in terms of changing the way the public sector works to tackle such big, long term issues.
On a more positive note, we are pleased that the Government has responded to concerns about a lack of a goal relating to the Welsh environment. As an Alliance, we now want to work with all parties to develop legislation that will give future generations the life they deserve.
– Anne Meikle, Sustainable Development Alliance
Advertisement
'Ambitious goals' for a future Wales
The Welsh Government says it's setting ambitious goals for the legacy that it and other public bodies leave future generations. The minister in charge of the legislation says a new law will require them to make decisions that leave a positive legacy for our children, and children's children.
The 'Well-being of Future Generations Bill' will set ambitious, long-term economic, social and environmental goals to reflect the Wales we want to see, both now and in the future. By putting these goals into law, public services in Wales will work towards achieving a prosperous, resilient, healthier, more equal Wales with cohesive communities and a vibrant and thriving culture and Welsh language.This unique bill is all about our generation taking responsibility for improving the well-being of Wales and providing a sustainable Wales now and for decades to come.
We are setting goals for the long-term wellbeing of Wales. This includes people and communities, our economy and the environment in which live. We need to move away from just making short-term decisions over a four or five year period of government to decisions that will have a positive effect in the longer term. Our vision is to make a step change in delivering services from one where we try to fix problems after they have happened to one where we act early to protect and improve our economy, society and environment."
– Jeff Cuthbert AM, Minister for Communities and Tackling Poverty

Mr Cuthbert said one example is the Welsh Government's work to promote healthier lifestyles and campaigns on obesity, smoking and alcohol to help improve people's health and help manage future demand on NHS Wales.
Ryan Giggs is given an honorary degree
Granada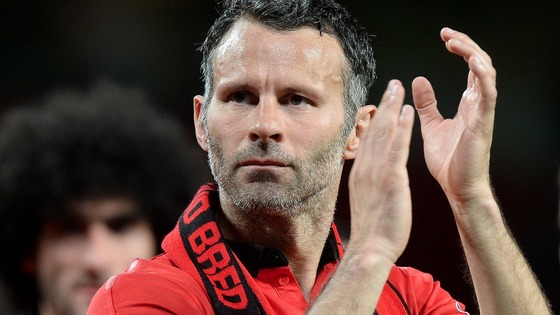 Ryan Giggs has won plenty of accolades in the world of football.
Today he's getting an award from academia.
Giggs retired at the end of last season to become part of the new management team at Old Trafford.
Today he'll receive an honorary doctorate from the University of Bolton for his contribution to sport.
'Not enough' schools tackling bullying
"All pupils should be able to carry out their daily school life free from bullying. We encourage schools and local authorities to study the report closely, learn from those schools where best practice was observed and consider how they can implement those recommendations relevant to them".
– Welsh Government Spokesperson

It says it has issued a series of materials called Respecting Others which give anti-bullying guidance:
"Included in the guidance are five key sections - homophobic bullying; cyberbullying; bullying on the basis of race, culture and religion; sexist, sexual and transphobic bullying; and bullying involving pupils with SEN and disabilities. We are currently in the process of publicising the guidance more widely."
– Welsh Government Spokesperson
'Not enough' schools tackling bullying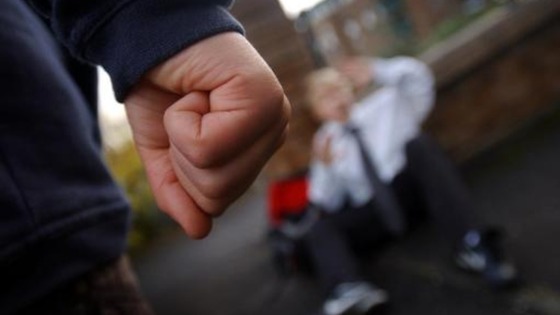 Inspectors say too many pupils suffer from bullying during their school lives.
A report published today by Estyn also says schools have a responsibility to tackle bullying in all forms under the Education Act 2002, but the ways in which schools deal with bullying varies widely.
'Action on bullying', found that even schools with good strategies to address the problem don't have a common understanding of how important it is to focus on groups of pupils with a higher-than-average risk of being bullied.
They include gay, lesbian and transgender pupils, those with a disability and pupils from a minority ethnic background.
Load more updates