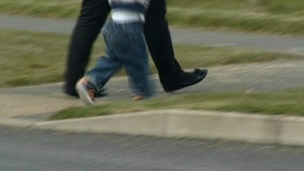 A community in Llangefni says it faces a postcode lottery for nursery spaces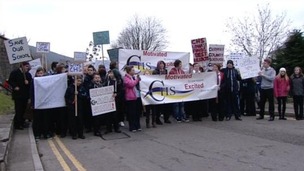 More than five hundred parents and pupils have marched through Cwmcarn in a bid to see their school reopened after an asbestos scare.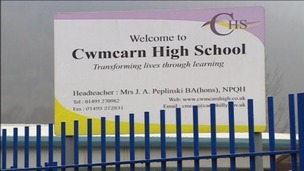 Parents of pupils at Cwmcarn High School, closed over asbestos fears, say they believe the council wants to shut the site for good.
Live updates
Valleys community 'under threat'
by Hannah Thomas
People living at Ynyswen in the Rhondda Valley say their community faces desperate times after local councillors put forward plans to close the village infants' school.
Rhondda Cynon Taf Council says the school which they want the children to move to is less than half a mile away from the current facility - but they admit that a consultation on their proposals received objections.
The matter's now been referred to the Welsh Government, who will be responsible for making the final decision on Ynyswen's future.
62 prosecutions for truancy in RCT since September
62 parents or guardians have been prosecuted in Rhondda Cynon Taf since September for allowing their children to miss school.
The council says that between the start of the academic year in September 2012 and April 2013, those parents and guardians had to pay more than £19,000 in fines, costs and surcharges, in its crackdown on truancy.
It says that a child who misses ten school days per year will have missed almost a whole year of education by the time they reach 16.
Pupils are expected to attend school for a total of 11 years, but the average pupil in Rhondda Cynon Taf only attends for ten.
Advertisement
'Unique' Carneddau wild ponies 'under threat'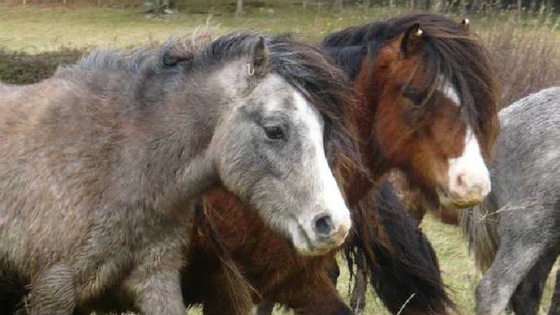 Aberystwyth University researchers say they have established that wild ponies grazing on the Carneddau Mountains in Snowdonia are "genetically unique."
They say the Carneddau ponies need to be conserved to protect their existence - especially as many died in the recent snow, "dramatically reducing their numbers."
Clare Winton, a Ph.D student who did the study, said: "Although the Carneddau ponies have shared ancestry with the Welsh Section A pony, they exhibit unique mutations while maintaining high genetic diversity, demonstrating that the population has been isolated for at least several hundred years."
Dr Nash, from the university, said: "The existence of the Carneddau ponies is threatened by financial pressure such as costs associated with the legal requirement to passport and microchip every horse in the UK."
The Carneddau ponies play a vital role within the mountain ecology of the Snowdonia National Park, as they are involved in a grazing scheme maintaining the preferred habitat for the endangered bird, the red-billed chough.
Uni's armed forces agreement
Signed and sealed: College classes for ex-military
by Joanna Simpson
Wales newest university has signed an agreement with the armed forces to support service personnel as they leave military life. The Armed Forces Covenant with the University of South Wales is the first of its kind.
Uni's armed forces agreement
University gives education pledge to military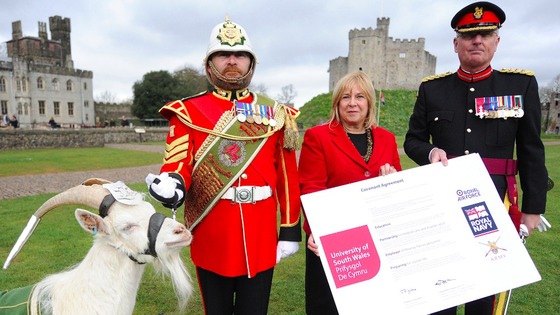 Wales's first Armed Forces Covenant between the military and a university has been signed at Cardiff Castle.
Under the agreement, the University of South Wales will support service personnel with a Forces Champion.
They'll be given advice and guidance on their educational futures when they leave the forces.
Uni's armed forces agreement
Military covenant signing at Cardiff Castle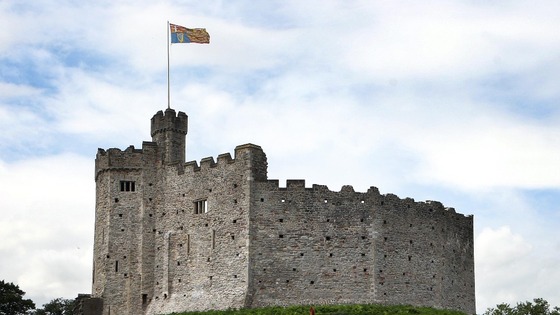 An Armed Forces Covenant will be signed this morning between the Armed Forces and the new University of South Wales.
It's understood to be the first time a covenant has been signed between the forces and a university in Wales.
Under the covenant agreement, the university will provide service personnel with educational advice when they leave the forces, and continue to support staff who serve in the reserve forces.
Advertisement
Asbestos school to reopen
Cwmcarn pupils to return after £1m spend
by Hannah Thomas
Pupils at Cwmcarn school, which closed after an asbestos scare, say it's been a struggle travelling to Ebbw Vale for lessons. The school will reopen in September after a clean-up operation.
Asbestos school to reopen
Pupils 'ecstatic' to be returning to Cwmcarn school
Pupils from Cwmcarn High School say they are "ecstatic" and "over the moon" at the decision that their school will be reopened.
They told our Valleys Reporter Hannah Thomas that "it's been a struggle" travelling to Ebbw Vale for lessons, and that Cwmcarn has been "a massive part" of their lives.
Asbestos school to reopen
£1m to be spent on Cwmcarn High School
Caerphilly Council says pupils and staff will be able to return to Cwmcarn High School following a decision by members to approve £1m funding for emergency remediation of asbestos at the site.
Pupils will return to temporary accommodation while the works are undertaken and the school could be open for reoccupation in September this year.
The council will now enter into a grant arrangement with the Governing Body who will procure, commission and manage the asbestos works at the school.
I welcome the decision and I'm sure the whole school community will be delighted that a way forward has been agreed.

We took a very difficult, but correct decision last October to temporarily close the school.
– Cllr Rhianon Passmore, Cabinet Member for Education
Asbestos school to reopen
Cwmcarn school could reopen in September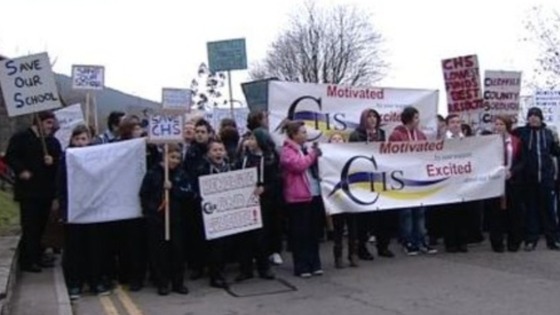 Pupils could return to Cwmcarn High School after the summer holidays, following a unanimous vote last night by Caerphilly councillors.
The school was closed last October after an investigation supposedly found dangerous levels of asbestos - two subsequent reports argue the building is "essentially uncontaminated".
However a report into the findings recommend asbestos removal and remediation works totalling almost £1m before the school is safe for re-occupation.
Load more updates