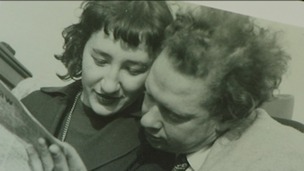 The love letters speak of a passionate affair between the poet and an American journalist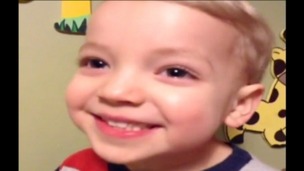 Three-year-old Harley has become an internet sensation through a smartphone App. 'Vine' lets users post short videos online.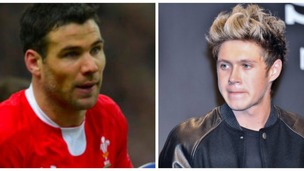 One Direction have been invited to don their rugby boots in a Twitter row with Mike Phillips.
Live updates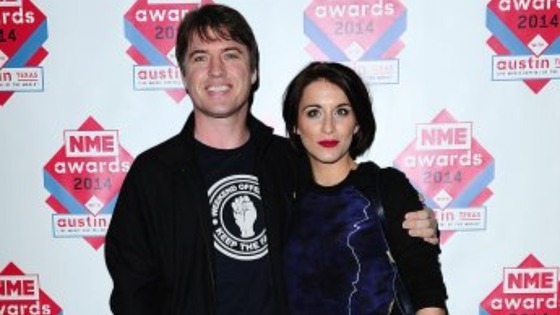 Merthyr Tydfil's Jonny Owen returns to Wales later to premiere his latest film SVENGALI.
The film, which was shot on location in The Valleys, also stars BAFTA winning Vicky McClure who will be joining Owen at the premiere at Wales' oldest independent cinema, The Market Hall Cinema, Brynmawr.
SVENGALI tells the story of Dixie (Jonny Owen), a postman from South Wales, and a music fanatic.
You can find out more about the film and watch the trailer on their Facebook page.
Cardiff's Swn Festival has won an award for 'Best Small Festival' at last night's NME Awards in London.
The festival, held in venues across the city in the autumn, has run since 2007.
Delighted to have win the @nme Award for Best Small Festival! Diolch Pawb! Thanks all!
Co-founder John Rostron tweeted he was "so so chuffed" with the win.
So so chuffed with that award! I have read the Nme since I was a teenager and subscribed for about a decade. Sounds daft but it means a lot!
Advertisement
Clifftop home of poet Dylan Thomas up for sale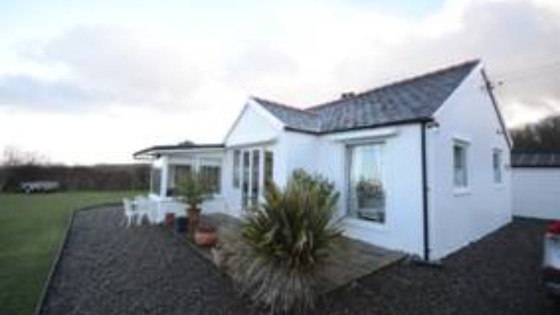 A cliff-top bungalow in New Quay, Ceredigion, where Dylan Thomas and his wife Caitlin lived is up for sale.
The couple lived at the home named 'Majoda' between September 1944 and July 1945. It's said to be a place which inspired much of his best known poems and writing including 'Quite Early One Morning.'
The house, depicted by a mock-up in the field next-door, was at the centre of the Hollywood film 'The Edge of Love' starring Keira Knightly, Sienna Miller and Matthew Rhys.
The film depicts Dylan Thomas and his wife in a complex three-way relationship with a neighbour, Vera Killick. Unfortunately for the poet, Vera's husband was a Commando officer. Home on leave, he took against Dylan and one night fired a few shots at Majoda.
Today, Majoda is said to be much more peaceful.
The rent Dylan and his wife paid back then was £1 per week but the property had no electricity or running water. Today it has a price tag of around £450,000 and has been thoroughly modernised.
Pinewood to create Cardiff film studio in Welsh Gov deal
The First Minister insists the proposed Pinewood Studios project in Wales is different to a previous, similar plan, nicknamed 'Valleywood'.
Pinewood to create Cardiff film studio in Welsh Gov deal
The Chief Executive Officer of Pinewood Shepperton says a new film studio in Cardiff will "do much to boost the Welsh film and television sector".
We are delighted to have agreed with the Welsh Government to advise it on its television and film funding initiative. This builds on our success with Pinewood Pictures and managing the Isle of Man Treasury Film and Television Fund. Our combined advisory investment funds now total £55 million, making them one of the largest investment portals for new British television and film content.

The new fund together with the new facility will do much to boost the Welsh film and television sector. The fund is also another step forward for creating a sustainable UK film and television production centre.
– Ivan Dunleavy, Chief Executive Officer, Pinewood Shepperton
Pinewood to create Cardiff film studio in Welsh Gov deal
The new Pinewood Studio Wales will be based here in Wentloog in a building formerly used by environmental company G24i.
The space will be transformed into four studios.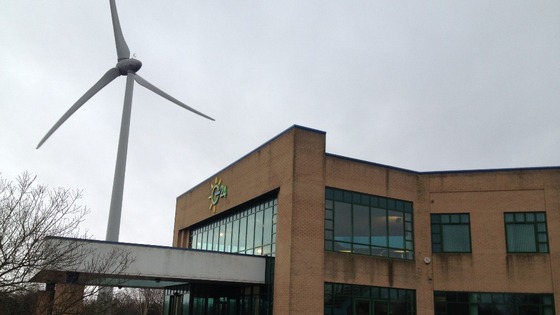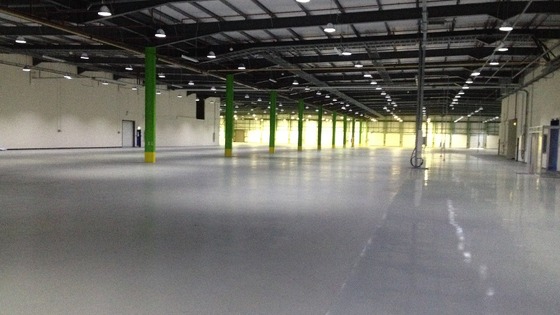 Advertisement
Pinewood to create Cardiff film studio in Welsh Gov deal
Actors Matthew Rhys and Michael Sheen have welcomed news that Pinewood Studios is to create a new studio in Cardiff.
This is more good news for Wales, and recognition of our place on the world stage as a destination for film and television drama production. Pinewood is a massive name in film and it's great that more of the many talented people in Wales will now have a chance to ply their trade at home. Having a studio like this on their doorstep will also inspire a new generation of actors and film makers from Wales.
– Matthew Rhys
This appears to be great news for Wales and a logical next step building upon the huge success of the revitalised Welsh entertainment industry. It's always a precarious business to attempt such a large undertaking, but it points to the confidence, the expertise and the creative spirit of the people of Wales and I hope it can help the country come closer to realising its hopes for the future.
– Michael Sheen
Pinewood to create Cardiff film studio in Welsh Gov deal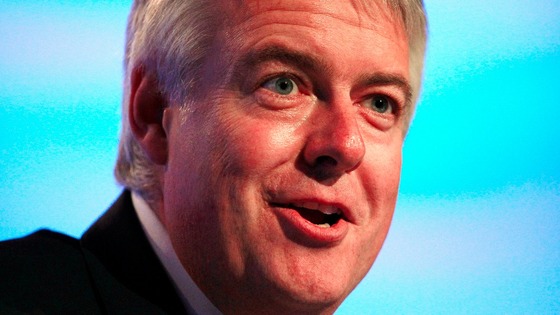 The First Minister has described the Pinewood Studio Wales deal as a 'major coup'.
Carwyn Jones said: "After the glitz and glamour of last night's BAFTA awards, I can reveal that the Welsh Government has secured one of the biggest prizes in the British film and television industry.
"Attracting such an iconic global brand as Pinewood is wonderful news for Wales. Pinewood is synonymous with world-class British and international productions, including the James Bond film franchise, and is home to some of the most successful feature films ever made.
"This high-profile investment is of significant economic value to Wales while the partnership between the Welsh Government and Pinewood offers a priceless opportunity to promote Wales as a world-class location for film and television production."
Pinewood to create Cardiff film studio in Welsh Gov deal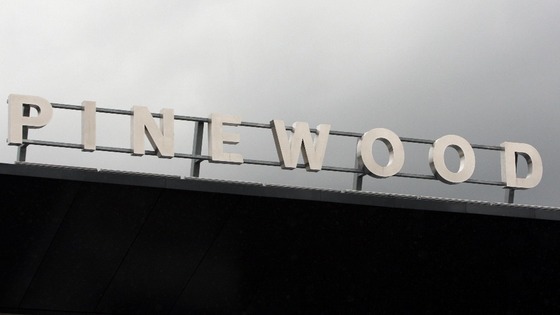 Global film company Pinewood Studios is to create a new studio in Cardiff in a deal agreed with the Welsh Government.
First Minister Carwyn Jones has unveiled the plans at a press conference with Economy Minister Edwina Hart and Pinewood Shepperton Chief Executive Officer Ivan Dunleavy.
Pinewood and Shepperton Studios have been home to more than 1,500 films, including the James Bond franchise, and Carry On series.
The 180,000 sq ft studios facility will be created in the former Wentloog Environmental Centre in Cardiff and will form part of Pinewood's global network of film studios. The deal is set to generate an estimated £90 million spend with Welsh businesses.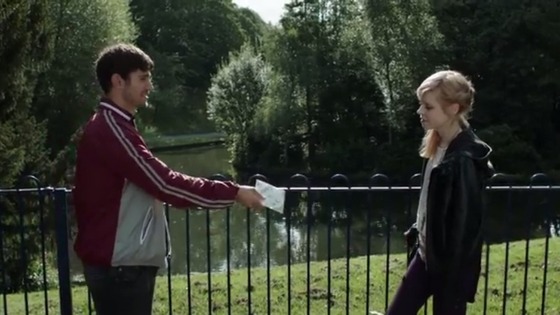 There was success for Welsh director Kieran Evans last night - the filmmaker from St Davids taking the award for Outstanding Debut by a British Writer, Director or Producer for his film Kelly + Victor.
The film, released late last year, is an adaptation of a book written by Aberystwyth author Niall Griffiths about a damaging love affair between a young couple who meet at a nightclub in Liverpool.
Load more updates