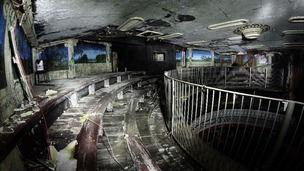 Built 125 years ago, the theatre remains closed to the public.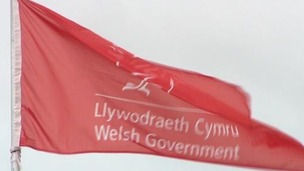 Campaigners will today lobby the First Minister Carwyn Jones to do more to protect the Welsh language.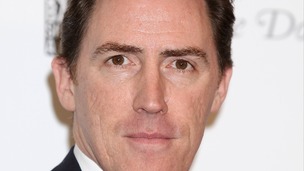 Welsh comedian Rob Brydon and classical singer and television presenter Aled Jones are among those named.
Live updates
Sheen letter on Newport mural
The South Wales Argus has published an open letter from Welsh actor Michael Sheen to the people of Newport, criticising the local council for demolishing the Chartist Mural in the city centre.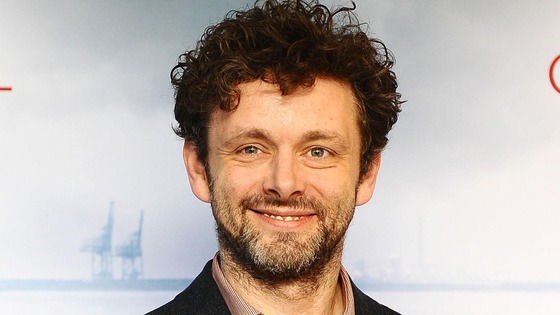 The Hollywood star was born in Newport, and brought up in Port Talbot.
The mural, which depicts the 1839 Chartist uprising to free political prisoners, was pulled down two weeks ago to make space for a new shopping centre, amid protests from local people.
Sheen writes: "the vicious irony of something created to celebrate those who risked much for the good of all, being wiped out without consulting the people themselves, and under the auspices of a Labour-led City Council serving the needs of profit above all else, is both absurd as well as tragic."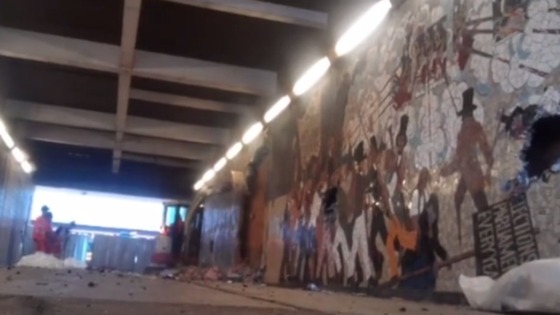 He also says: "That so little was done, or was able to be done, by us, in order to stop this from happening, brings shame to us all."
The actor urges people to spread the word about the Chartists, and has some suggestions on how a new mural could be created.
UK premiere for Paul Potts film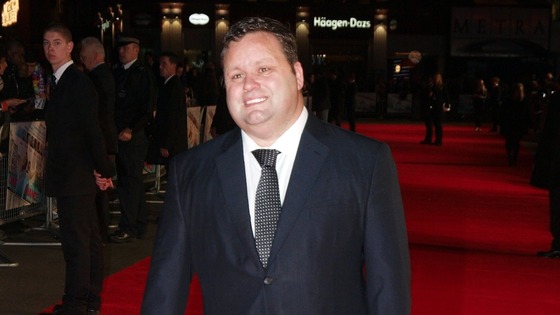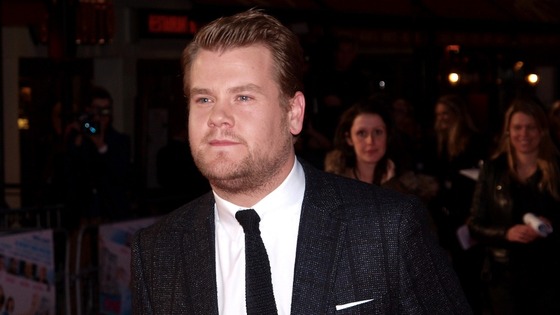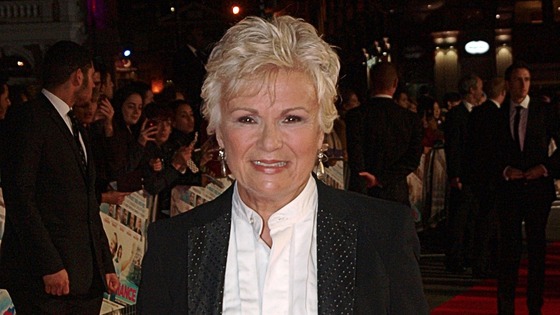 Advertisement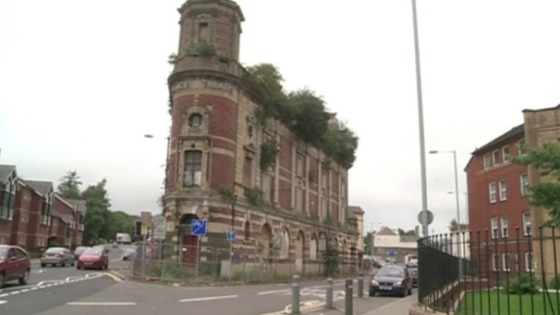 The Palace Theatre in Swansea has been included on the Victorian Society's list of the ten most endangered Victorian and Edwardian buildings in England and Wales.
The list was drawn up from nominations by members of the public following an appeal to find the country's best and most threatened buildings.
To be eligible a building has to be at risk, whether from demolition, neglect, insensitive development or, as in the case of the Palace Theatre, decay and inaction.
While much of the centre of Swansea was destroyed in the Blitz, the Palace Theatre, which was a cinema at the time, survived.
Since then, the building has been a music hall, a bingo hall and a nightclub but currently stands disused.
Recognised for its distinctive wedge shape, the Palace Theatre once hosted Charlie Chaplin and was the site of Anthony Hopkins's first stage appearance in 1960.
Chris Costelloe, Director of the Victorian Society said:
"Repairs will be expensive but Swansea can't afford to lose a building of this quality, and one that has been at the heart of the city's cultural life for over a century."
UK premiere for Paul Potts film
This report contains pictures from The Weinstein Company, and from Syco / FreemantleMedia
A film about the life of Paul Potts has its UK premiere in London this evening.
The opera signer from Port Talbot was the first winner of ITV's Britain's Got Talent.
James Corden plays Paul on his remarkable rise to fame - from a mobile phone salesman, to a world famous singer.
The film One Chance will be out in cinemas from 25 October.
UK premiere for Paul Potts film
James Corden plays Paul Potts in One Chance, a film about about the Port Talbot opera singer's life.
Corden told ITV News "it's such an uplifting, moving film", which shows how Potts fought "through so much adversity" and realised his dreams, because he refused to give up on them.
UK premiere for Paul Potts film
One Chance follows opera singer Paul Potts as a youngster growing up in Port Talbot and being bullied at school, meeting his future wife Julie-Ann, and working at a mobile phone store in Bridgend.
It shows how close he came to not even auditioning for Britain's Got Talent, back in 2007.
He was filling in an application form for the ITV show online and, struck with doubt, eventually flipped a coin to decide whether to enter.
Of course he went on to wow the judges with a performance of Nessun Dorma at his audition in Cardiff, and won the first series of the talent contest.
Watch: ITV Cymru Wales' programme on the Paul Potts story - Time of Your Life
Advertisement
UK premiere for Paul Potts film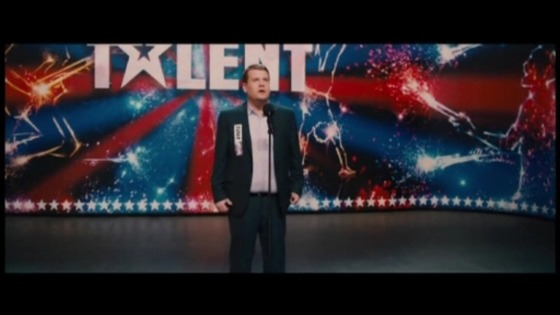 A film depicting the real-life story of opera phenomenon Paul Potts' rise to fame gets its UK premiere tonight in London.
James Corden plays the Britain's Got Talent winner in a journey from Port Talbot to the final of the ITV talent show.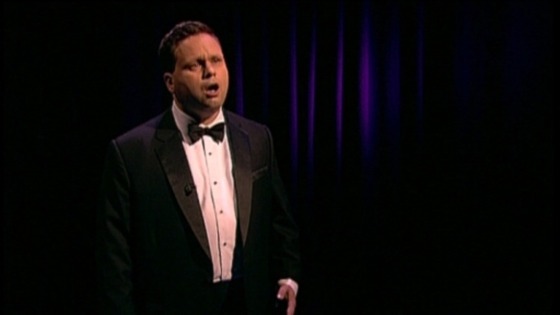 Many scenes were filmed on location in Port Talbot.
Potts was working in a mobile phone shop in Bridgend when he auditioned for Britain's Got Talent.
The film, produced by Britain's Got Talent's judge and music mogul Simon Cowell, stars Julie Walters and Colm Meaney. Former Pobl y Cwm actress Alexandra Roach plays his girlfriend.
One Chance is in cinemas from 25 October.
Charlotte Church slams 'sexist' music industry
Just heard @charlottechurch speech on treatment of women in music industry. Brilliant, clever and witty. Spot on.
The MP for Rhondda took to twitter to call her speech "spot on". Elsewhere there was mixed reaction
Charlotte Church as impressive as ever as @bbcr4today reports her lecture on sexualisation of young women in the music industry.
Charlotte Church. Adele to name but one is in this "sexist" industry, if she was pressured held out and still successful. Freedom of choice?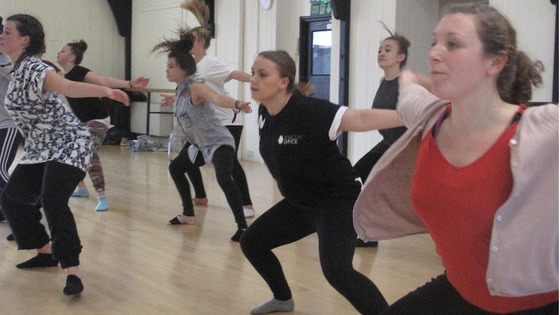 The Senedd and the Wales Millennium Centre are playing host to a range of arts-based workshops for young people today.
International experts in a range of disciplines including dance, film and literature are running workshops aimed at encouraging young people into the arts.
The Deputy Presiding Officer, David Melding AM said: "It's good to see our city's iconic cultural venues being taken over by young people to curate, develop and participate in their own arts programmes."
"Let's hope that these programmes will be successful in empowering the young people involved and in showcasing new and emerging Welsh talent on the world stage."
Filmmakers from across the globe have arrived in the capital for the five-day Iris Prize Festival, a Cardiff-based gay and lesbian film festival.
The festival includes new feature films, panel sessions, parties and screenings of all 30 short films competing for the Iris Prize.
Here are clips from the 30 shortlisted films:
15 countries, including India, USA, Australia, Thailand and the UK, are represented in the shortlist for the prize - a £25,000 reward which is the first of its kind to allow the winner to make their own film.
Cardiff filmmaker Jay Bedwani has been shortlisted for his film, My Mother.
The Iris Prize has secured the support of lesbian and gay film festivals from around the world, helping to raise the profile of lesbian and gay cinema on an international platform.
Load more updates