An exhibition tour of many 'never before seen' photographs of David Bowie is set to visit Cardiff.
Read the full story ›
Welsh singing sensation Katherine Jenkins has announced that she has pulled out of Llangollen International Musical Eisteddfod on July 5th after receiving medical advice.
I have been looking forward to and have been preparing for my return to Llangollen International Musical Eisteddfod for many many months, not only because it is one of my favourite venues but because this was my opportunity to perform my dream role. I am devastated at the timing of this illness during the most crucial rehearsal period."

Under the circumstances, I was delighted and thankful to learn that Kate Aldrich is available to step in and I am certain she will create a brilliant and wonderful evening for all. I just wish I could be there.
– Katherine Jenkins
Advertisement
Emily Eavis has apologised for the traffic congestion as thousands of people try to get onto the Glastonbury Festival site.
David Warburton, MP for Somerton and Frome took to social media to say the traffic was worse than it had been for years, while a school in Shepton Mallet posted on Twitter that all it's teachers had finally arrived at school by 10:30am.
#GlastonburyTraffic Not been so bad for years. Took the kids to school via a million back roads. Got there unfortunately for them. #Somerset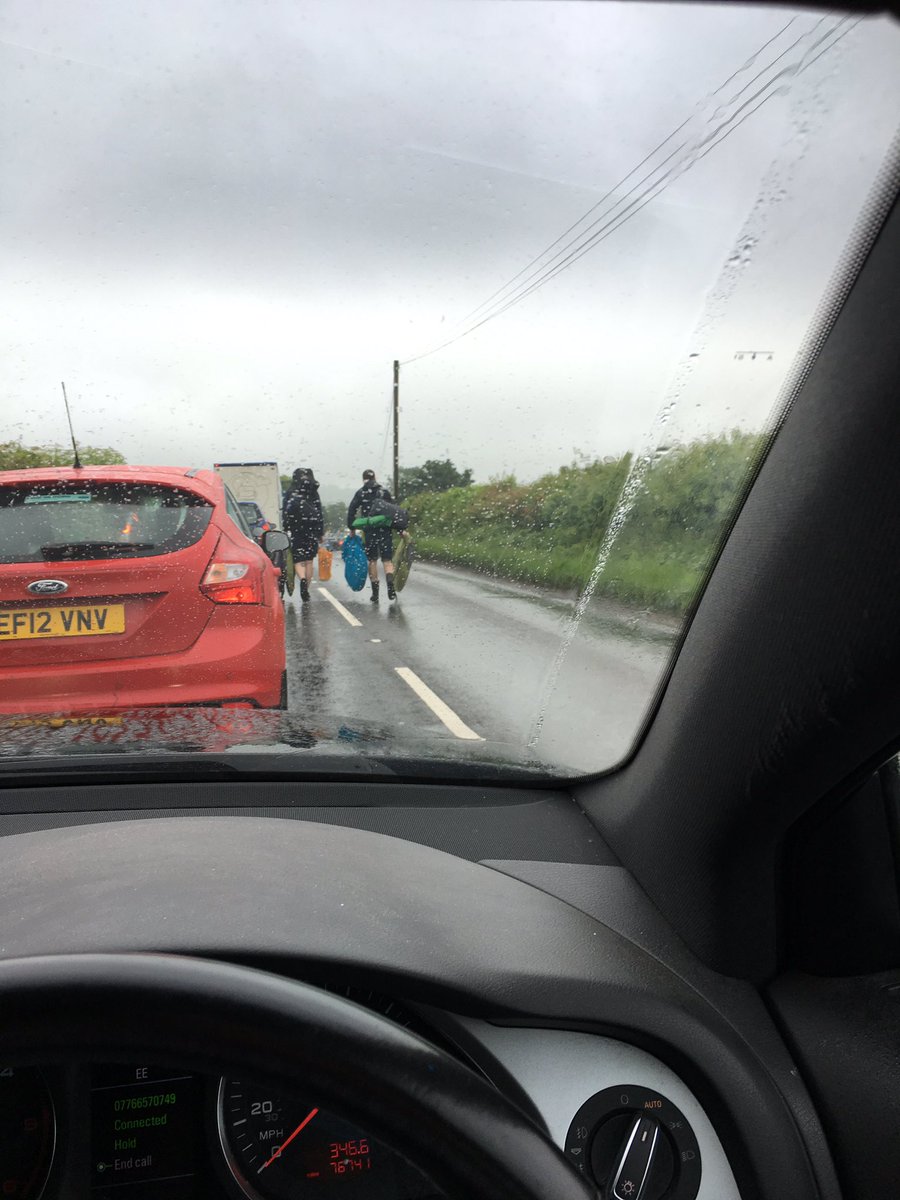 Local farmers are being recruited to get traffic onto the Glastonbury Festival site. Heavy rain over a prolonged period has caused localised flooding and muddy fields at the festival.
Tractor drivers are now helping to tow caravans and camper vans on the fields on the east of the site.
Organisers of Glastonbury Festival say the 'picture if improving', although there is still heavy traffic congestion around the Glastonbury Festival site. The advice remains to delay your journey to the site today.
Some people have reported it taking up to 14 hours to get onto the site this morning, while others say it's taken them just a couple.
Advertisement
Hundreds of Glastonbury Festival goers are stuck in traffic as they try to get on site. Some are reporting seven hours in queues.
Emmerdale and Hollyoaks star James Sutton has tweeted this video as he sits in the queues:
Sorry, this content isn't available on your device.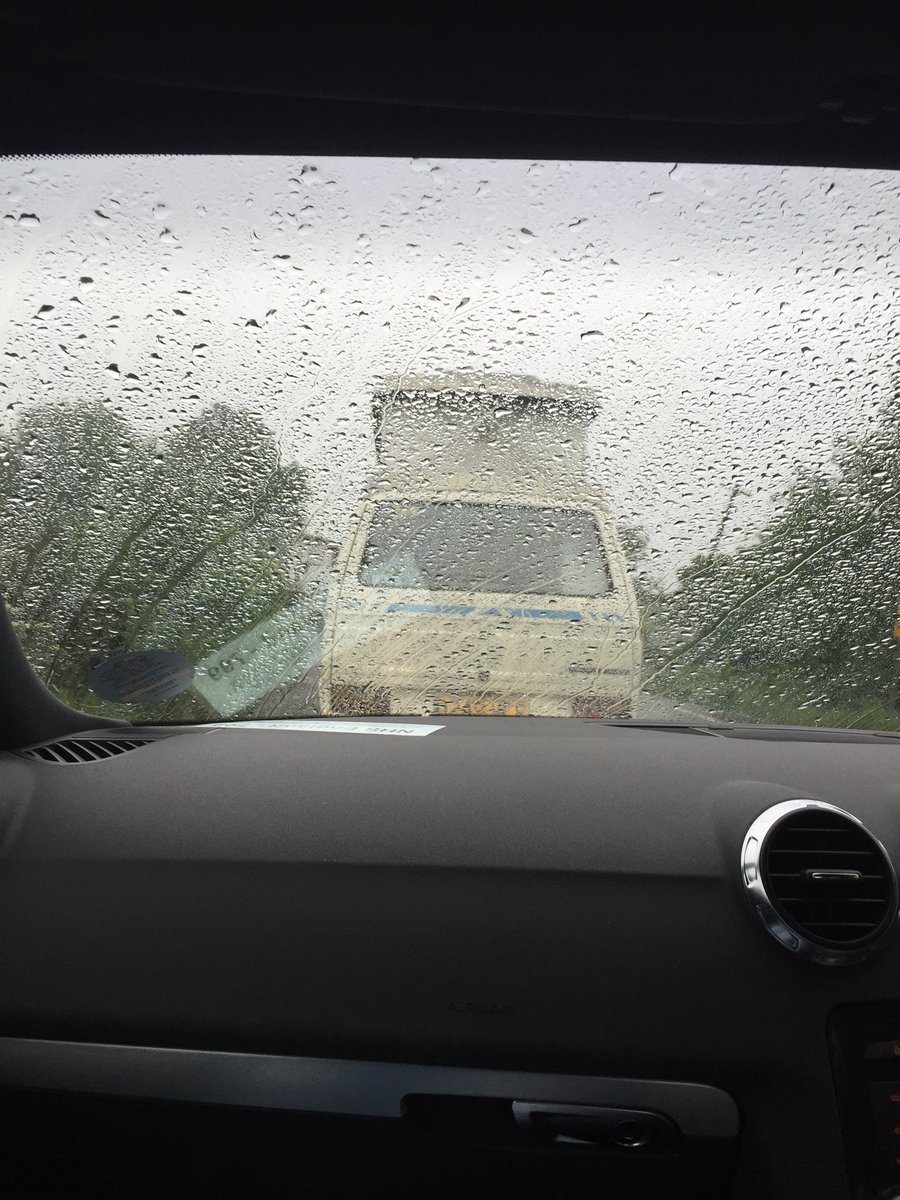 One Glastonbury Festival goer has told ITV News it took him 16 hours to get to the site from Bristol. Some drivers have been stuck on roads approaching Worthy Farm since last night.
There is still queueing traffic and long delays on A361 Eastbound between A39/Wirral Park Road and Shop Lane/Higher Westholme Road (Pilton) and there is congestion on A39 Bath Road to Priory Road.
On the A37 at Farrington Gurney there is queuing traffic and long delays southbound between A39 (Rush Hill Junction) and A361 Charlton Road (Charlton Crossroads, Shepton Mallet).
The A37 at Podimore is reportedly closed northbound with stationary traffic between A372 / A303 (Podimore Roundabout) and A361 East Compton Road (Cannards Grave).
In Wells there's queueing traffic and long delays on A39 Glastonbury Road Westbound between A371 East Somerset Way / Priory Road (Strawberry Way roundabout) and A361 Street Road / Wirral Park Road (Wirral Park Roundabout).
Starsky and Hutch star David Soul has been made president of a Welsh male voice choir in Three Crosses, near Swansea.
The American star of the 70s TV cop show was impressed by the choir on a visit to Wales especially by their version of Queen's Bohemian Rhapsody.
David Soul, who's 72, has accepted the honorary role of president of Cantorion Llanmadog based at Three Crosses, near Swansea.
Knowing how noted the Welsh are for their love of music and as a musician myself, I was blown away by Cantorion Llanmadog.

Its eclectic repertoire includes traditional Welsh songs, religious songs, tunes from musical theatre and even Queen's Bohemian Rhapsody. As a big fan of their music, I am very proud to be a patron of this wonderful choir. You must come and hear them.
– David Soul, Musician
He was staying at a place owned by one of our members who mentioned the choir and invited him to rehearsals with his wife.

He was most appreciative - and he went to the pub with one or two of them afterwards. It was most surreal.
– Eleanor Edwards, Cantorion Llanmadog Choir
The choir hope David will be at their annual concert at Capel Y Crwys in Three Crosses on Saturday in aid of the Motor Neurone Disease Association.
Sir Tom Jones has been speaking in public about his life and career at the 2016 Hay Festival.
Read the full story ›
Load more updates