Welsh cousins Huw Stephens and Gruff Rhys will receive their fellowships from Bangor University in a ceremony this afternoon.
Read the full story ›
Good Morning Britain presenter Susanna Reid will receive an Honorary Fellowship from Cardiff University today.
Read the full story ›
Advertisement
The skies above Swansea were awash with colour this weekend. Here's a selection of some of your pictures!
Read the full story ›
The crowds were treated to displays from the Red Arrows and the rare Vulcan bomber.
Read the full story ›
The Red Arrows have put on a second air display in Swansea Bay at the Wales National Air Show.
The team had been delayed for a number of hours in Cardiff because of poor weather conditions.
On twitter, they have thanked the 'great, patient crowd' for waiting.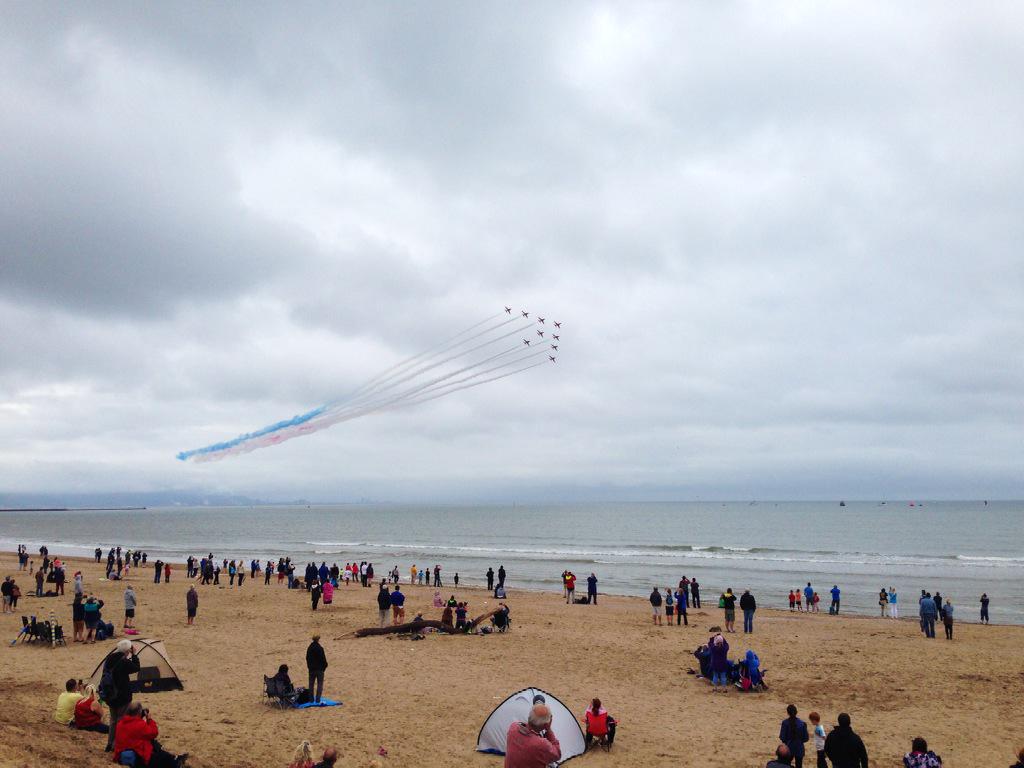 The Red Arrows performance at the Wales National Air Show has been delayed due to poor weather.
The pilots are currently held up in Cardiff waiting for conditions to improve before they make their way to Swansea Bay.
.@rafred10: The pilots have taxied at Cardiff but are waiting for better weather
Advertisement
Thousands have again returned to Swansea for the final day of the Wales National Airshow - although rain delays throughout this afternoon have affected the timings of flights.
Displays involving Sea King helicopters, Autogyros and the Royal Navy Black Cats are all expected - although the much anticipated Red Arrows show is now expected to get underway at 4:15.
UPDATE: Red Arrows now to fly at 4.15pm. Apologies again for the delays, but they are at the mercy of the weather at their base at Cardiff
Weather permitting, the show is visible along 5 mile stretch of Swansea Bay from SA1 to Mumbles Head granting views of the air displays which feature military and civilian aviation display teams.
It's also proved extremely popular with spectators, with an audience in excess of 180,000 people turning out in 2013. Around 100,000 are thought to have seen the show yesterday.
One of the world's most popular aircraft, Vulcan XH558, has begun her last flying season and has made her first and, sadly, last appearance at the Wales National Airshow in Swansea Bay.
The aircraft, which was operational from the 1950s to 1985, played a vital role in the knife-edge tension of the Cold War.
"It's superb news to be bringing Vulcan XH558 back to an area we have sadly been unable to cover for far too long.

It will give people across all of South Wales a great opportunity to see a Vulcan fly again, sadly in this her farewell season.

I'd urge everyone to grasp the opportunity of one last precious memory."
– Michael Trotter, Vulcan to the Sky Trust
Watch the Vulcan XH558 in action:
The Airshow is visible along the entire 5 mile stretch of Swansea Bay.
Crowds can enjoy spectacular views of the air displays which feature some of the world's best military and civilian aviation display teams.
Ground attractions include an interactive military village, trade stands, children's entertainment, funfair and lots more.
Tributes have been paid to Welsh actor Roger Rees, who has reportedly died at the age of 71.
The Aberystwyth-born Rees, best known for his roles in the West Wing and Cheers, also won Tony and Olivier Awards in 1982 for his role as the title character in the Royal Shakespeare Company's The Life And Adventures Of Nicholas Nickleby.
He was familiar to television audiences as Robin Colcord, a millionaire love interest for Rebecca Howe, played by Kirstie Alley, in 1980s comedy Cheers and more recently as British ambassador Lord John Marbury in cult US political drama The West Wing from 2000 to 2005.
Among his other credits was an appearance as the Sheriff of Rottingham in Mel Brooks' slapstick comedy Robin Hood: Men in Tights in 1993.
Musician Rick Wakeman called Rees "a lovely man", with actor and director Samuel West called him "a sweet prince".
Very sad to learn of the passing of Roger Rees. I saw him last year at a Water Rats Lodge . A truly lovely man and very talented too.
And as a beautiful RSC Hamlet in 1984, Kenneth Branagh as Laertes. Goodnight, sweet prince. http://t.co/6ovO2rdmi8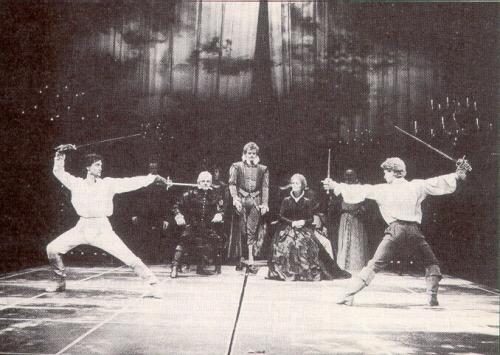 Rees, originally an artist, turned to acting in the 1960s.
Reports in the US, where he had lived for more than 25 years, said he had died after a short illness. He is survived by his husband, the playwright Rick Elise.
This year's festival is underway this week - and it's just been announced that Katherine Jenkins will open next year's Llangollen Eisteddfod. The mezzo soprano will fulfil a lifelong dream with a performance of the opera Carmen.
The mezzo soprano says she's delighted to return to the iconic festival for the first time in six years.
She will perform a concert version of Georges Bizet's opera Carmen on the opening night of the 2016 Eisteddfod. The opera tells the tale of the downfall of Don José, a naïve soldier seduced by the fiery Gypsy.
I'm really excited as it something I always wanted to do. I studied Carmen at the Royal Academy of Music before I graduated. It's special as it was written for a mezzo soprano.

I've always talked about doing this and it will be the first time fans will be able to hear all the arias in one evening.

I do usually include several operatic arias in my concerts but I have never condensed and performed all the arias from a single opera into one concert.

It's something I'm really looking forward to; it's always been a dream of mine to perform Carmen.
– Katherine Jenkins OBE
Load more updates