Network Rail has warned train passengers that Queen street station will be closing at 21:15. This is due to the ongoing Beyoncé concert in Cardiff's Principality Stadium.
Commuters should head to Cardiff Central Station where a queuing style system is in place.
South Wales Police have warned Beyoncé fans to check their ticket allocation and head to the correct gate to avoid delays.
The force are also tweeting any advice for fans attending the Beyoncé concert in the Principality Stadium.
The Queen of pop is due to perform at 8pm.
Advertisement
Cardiff Bus is warning of "severe delays" across its network due to traffic ahead of tonight's Beyoncé concert at the Principality Stadium.
Thousands of Queen Bey fans are expected to descend upon the capital on Thursday, as the Formation World Tour comes to Wales.
Read the full story ›
An exhibition tour of many 'never before seen' photographs of David Bowie is set to visit Cardiff.
Read the full story ›
Welsh singing sensation Katherine Jenkins has announced that she has pulled out of Llangollen International Musical Eisteddfod on July 5th after receiving medical advice.
I have been looking forward to and have been preparing for my return to Llangollen International Musical Eisteddfod for many many months, not only because it is one of my favourite venues but because this was my opportunity to perform my dream role. I am devastated at the timing of this illness during the most crucial rehearsal period."

Under the circumstances, I was delighted and thankful to learn that Kate Aldrich is available to step in and I am certain she will create a brilliant and wonderful evening for all. I just wish I could be there.
– Katherine Jenkins
Advertisement
Emily Eavis has apologised for the traffic congestion as thousands of people try to get onto the Glastonbury Festival site.
David Warburton, MP for Somerton and Frome took to social media to say the traffic was worse than it had been for years, while a school in Shepton Mallet posted on Twitter that all it's teachers had finally arrived at school by 10:30am.
#GlastonburyTraffic Not been so bad for years. Took the kids to school via a million back roads. Got there unfortunately for them. #Somerset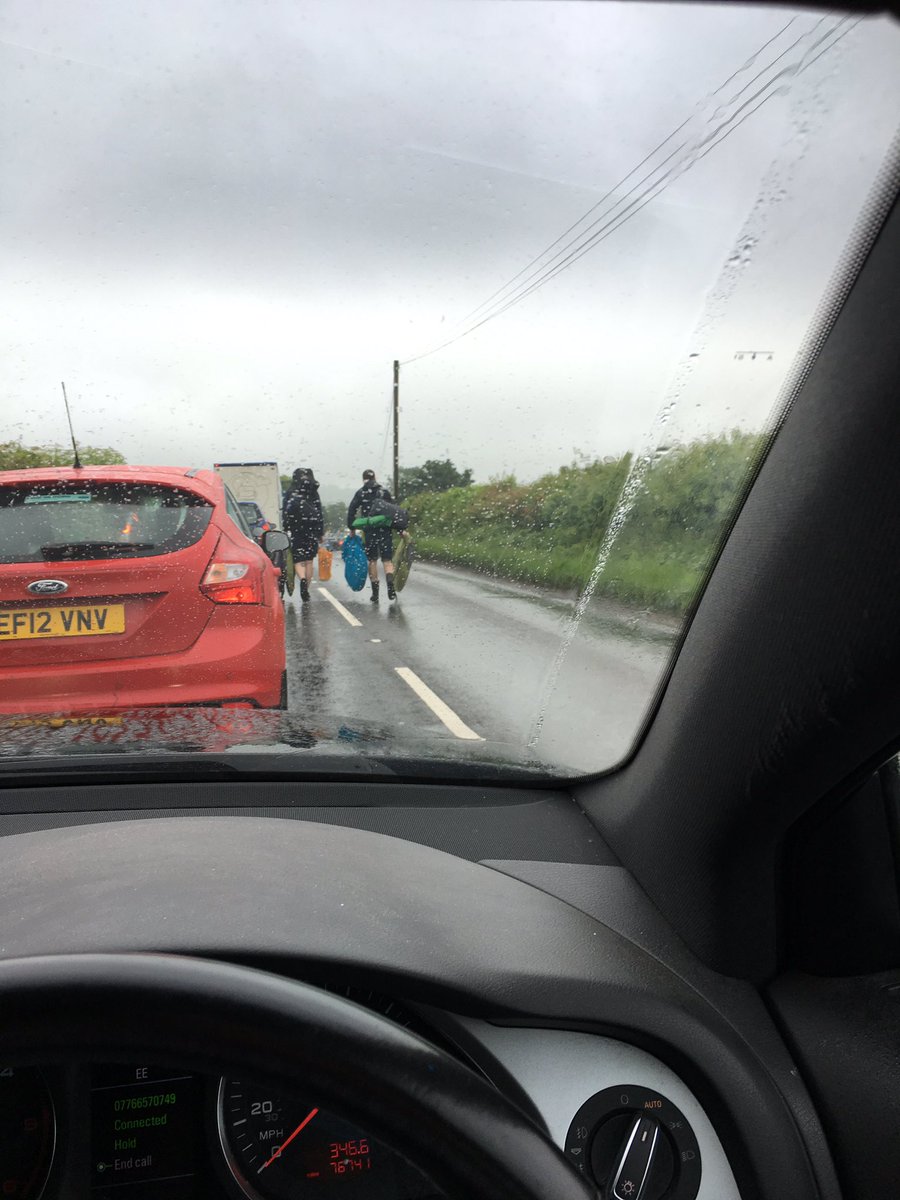 Local farmers are being recruited to get traffic onto the Glastonbury Festival site. Heavy rain over a prolonged period has caused localised flooding and muddy fields at the festival.
Tractor drivers are now helping to tow caravans and camper vans on the fields on the east of the site.
Organisers of Glastonbury Festival say the 'picture if improving', although there is still heavy traffic congestion around the Glastonbury Festival site. The advice remains to delay your journey to the site today.
Some people have reported it taking up to 14 hours to get onto the site this morning, while others say it's taken them just a couple.
Load more updates