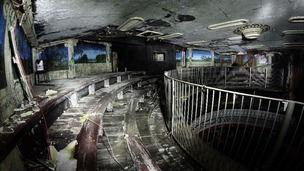 Built 125 years ago, the theatre remains closed to the public.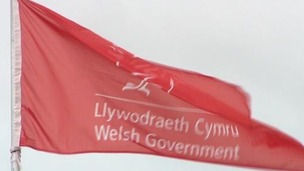 Campaigners will today lobby the First Minister Carwyn Jones to do more to protect the Welsh language.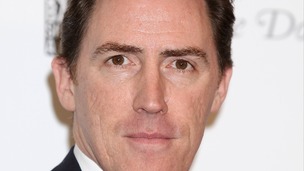 Welsh comedian Rob Brydon and classical singer and television presenter Aled Jones are among those named.
Live updates
Swansea singer/songwriter Rachel K Collier has her "fingers crossed" for a top 10 spot in the UK's singles chart tomorrow. The 23 year-old features in Ray Foxx's single Boom Boom (Heartbeat). It's been creeping up the official chart all week.
"It's very exciting but also very nerve wracking at the same time," she said.
"This is the first I've had anything anywhere near any top 10, so it's crazy."
Britain's Got Talent finalists Richard and Adam have enjoyed an "incredible" second week at the top of the album chart with their debut album The Impossible Dream. Yesterday the Flintshire-born brothers dropped into ITV Cymru Wales for a chat on the sofa.
Advertisement
Now, he's probably best known by a single letter - and today children from across Wales have been getting to grill Steps star Ian 'H" Watkins about life as a popstar. It's all part of a summer school teaching them how to make documentaries.
Ian 'H' Watkins from Steps is appearing in Joseph and the Amazing Technicolour Dreamcoat at Wales Millennium Centre this week. 'H' who's from the Rhondda was in Cardiff today and gave ITV Wales his top tip on how to start out in the industry.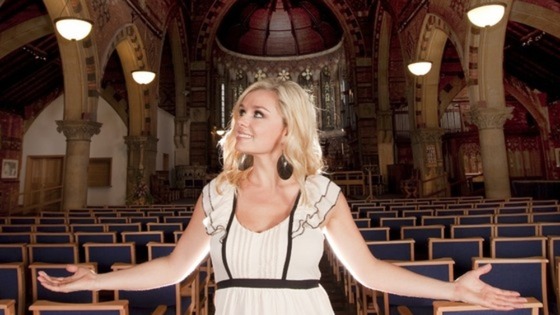 The Neath church where Katherine Jenkins learned to sing has been given nearly £200,000 for urgent repairs.
The classical star returned home to St David's Church in May, singing in a concert to raise money for the church's tower and roof.
Today, the Heritage Lottery Fund has announced a grant of £199,300, which it says will neable repairs to the church tower, including re-roofing and timber repair.
Katherine said: "I am delighted that St David's church has received this development funding take out much needed repairs. I have been very proud to support this beautiful church over the years and have been closely involved in helping the congregation to secure its future."
"I fondly recall the many opportunities I had to sing at St David's when growing up in Neath, which played a big part in my development as a performer."
Watch: Katherine Jenkins on her 'special night' back at her old church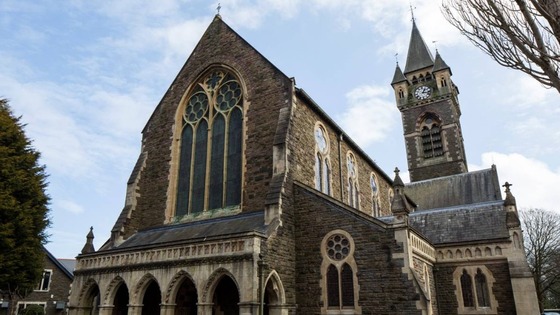 £180,300 has also been awarded to the Grade II listed St Barrwg's Church in Bedwas, near Caerphilly, as part of the Heritage Lottery Fund's new Grants for Places of Worship scheme.
National Eisteddfod 2013
Among the many attractions at the National Eisteddfod this week has been an exhibition about an old North Wales hospital. The former Victorian mental hospital - which has now fallen into disrepair - has been a major landmark in Denbigh for over a hundred years. Lorna Prichard reports.
Advertisement
National Eisteddfod 2013
Almost a week after the filmmaker Josephine Sowden won the gold medal at the National Eisteddfod for her piece of video art, a row's brewing over whether it should have been awarded to a piece containing spoken English.
There's a long established rule at the Eisteddfod that all competitions happen in the medium of Welsh. Campaigners want to keep things strictly that way. Lorna Prichard reports.
National Eisteddfod 2013
Preparations are underway for tomorrow's Gorsedd ceremony and our correspondent Carole Green has been to meet Denbigh-born chef Bryn Williams who is one of those being honoured.
National Eisteddfod 2013
The future of the National Eisteddfod was under the spotlight today as a Welsh Government-appointed panel met on the Maes to discuss how to modernise the event.
National Eisteddfod 2013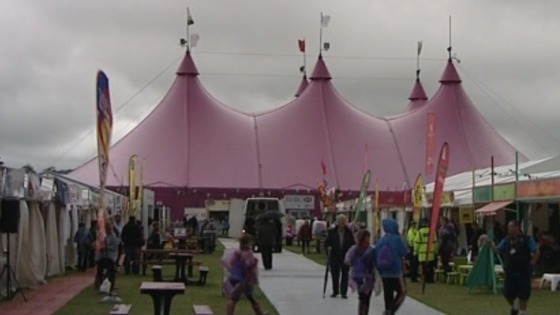 A group set up to look at modernising the National Eisteddfod will share reveal some of its considerations, at a question and answer session on the Maes this afternoon.
Broadcaster Roy Noble chairs the National Eisteddfod Task and Finish Group, which started work last autumn and is due to report back to the First Minister in October.
Load more updates