Toogoodtowaste collects household goods and redistributes them via charity shops, helping low-income households and providing training.
Read the full story ›
Surf Snowdonia, which features the first ever publicly accessible surfing lagoon, is to open in the Conwy Valley this weekend.
Read the full story ›
Advertisement
A Cardiff theatre company specialising in hiring disabled actors is completing its latest tour with final shows in Bristol this weekend.
Read the full story ›
Plaid Cymru have chosen a former Big Brother contestant as a candidate in next year's Welsh Assembly elections.
Glyn Wise, who finished runner up in the 2006 series of the reality show, has been selected by the party to contest the Cardiff Central seat.
Since leaving the Big Brother house, Wise has gone on to become a TV and radio presenter.
The 27-year-old, originally from Blaenau Ffestiniog, said he hoped to "reach out" to people disillusioned with politics.
"I intend to use my knowledge of social media and the media generally to promote Plaid Cymru's message to voters" he said.
The Cardiff Central seat is currently held by Labour.
ITV's Susanna Reid has received an Honorary Fellowship from Cardiff University at a ceremony in St David's Hall today.
Susanna, whose career in journalism began in 1993 when she trained at Cardiff University's School of Journalism, Media and Cultural Studies, is recognised for her contribution to broadcasting.
Addressing students at the ceremony she said:
Just over 20 years later [since studying at Cardiff] I feel so honoured to be among your company and to be receiving this Honorary Fellowship. It's truly brilliant to be here.
– Susanna Reid
Welsh cousins Huw Stephens and Gruff Rhys will receive their fellowships from Bangor University in a ceremony this afternoon.
Read the full story ›
Advertisement
Good Morning Britain presenter Susanna Reid will receive an Honorary Fellowship from Cardiff University today.
Read the full story ›
The skies above Swansea were awash with colour this weekend. Here's a selection of some of your pictures!
Read the full story ›
The crowds were treated to displays from the Red Arrows and the rare Vulcan bomber.
Read the full story ›
The Red Arrows have put on a second air display in Swansea Bay at the Wales National Air Show.
The team had been delayed for a number of hours in Cardiff because of poor weather conditions.
On twitter, they have thanked the 'great, patient crowd' for waiting.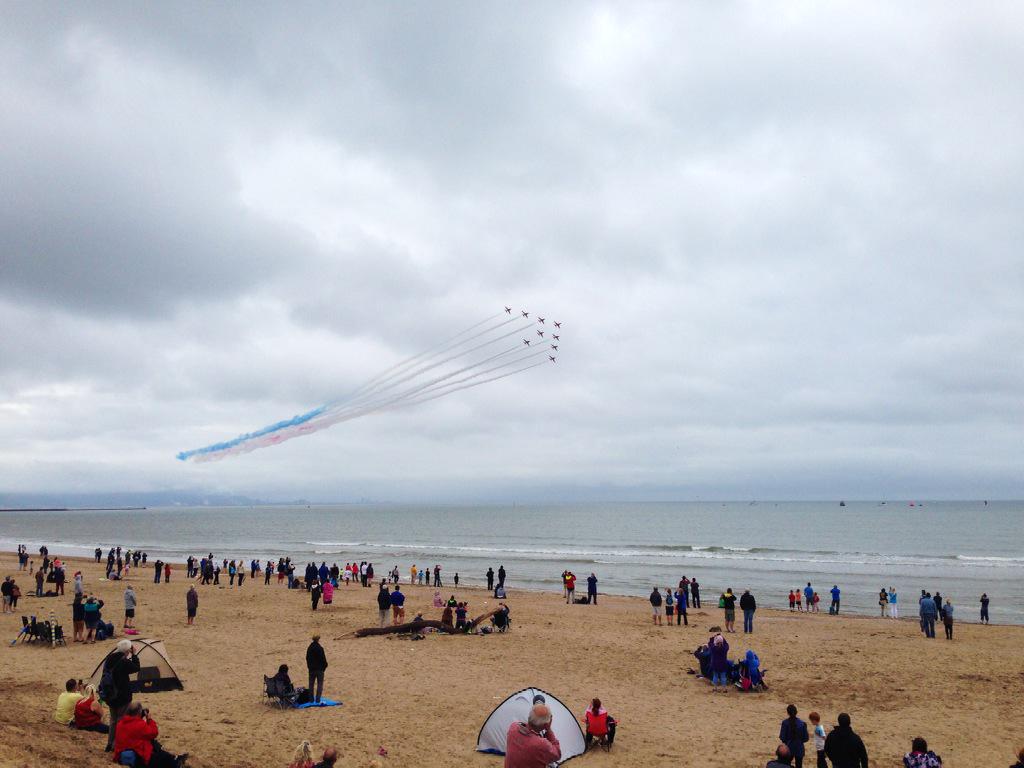 Load more updates