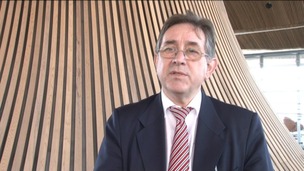 A consultation has been launched on the future of some major health services in south and south-east Wales.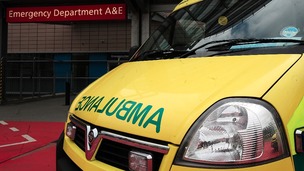 Areas including A&E care, children's services, and maternity and neonatal care could be affected. A consultation has been launched.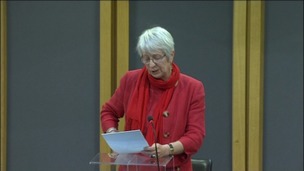 Labour AM Jenny Rathbone explains her concerns on the promotion of caffeine loaded energy drinks to children and young people
Live updates
Cancer research unit launched
New unit launched at Velindre Cancer Centre in Cardiff
The new Clinical Research Treatment Unit at Velindre Cancer Centre in Cardiff was officially launched today by Health Minister Mark Drakeford.
Patients will have access to the latest clinical trials for cancer drugs, and say the centre has proved a 'lifeline' in their battles against the illness.
Sharp End
We'd keep five A&E depts in the south, say Tories
Shadow Health Minister Darren Millar tells tonight's Sharp End programme that all district general hospitals in South Wales should continue to offer a full range of accident and emergency services. He was speaking following the announcement of a consultation on the future of A&E units.
You can see the full interview at 1035pm ITV Cymru Wales.
Advertisement
Measles cases increase again
'Concern' at measles risk for thousands of youngsters
We are delighted to see that thanks to the efforts of health board staff and the efforts of parents, the number vaccinated with MMR has now passed 60,000.

This will undoubtedly have helped to reduce the length and severity of the current outbreak – but we remain concerned for the 33,000 children aged 10 to 18 who remain unvaccinated.

There will always be the possibility of measles outbreaks elsewhere in Wales until we reduce the numbers of unvaccinated people. If your child has missed one or both doses of MMR, do not be complacent – take action now.
– Dr Marion Lyons, Director of Health Protection for Public Health Wales
Measles cases increase again
Measles figures reveal slight rise in confirmed cases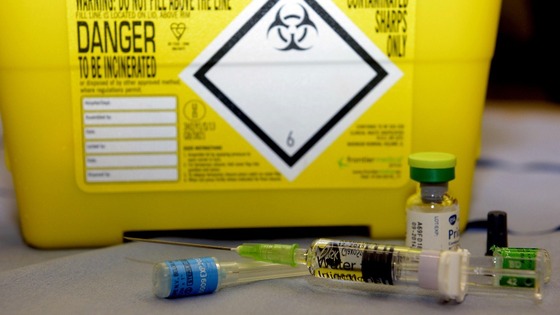 Figures released by Public Health Wales reveal there have been 1,336 confirmed cases of measles across Wales since November - a rise of 11 since Tuesday.
In 2011 there were just 19 reported cases in Wales.
Figures from Public Health Wales show that more than 60,000 people have received the MMR vaccination in Wales since the beginning of March.
But health chiefs say they are 'concerned' for the 33,000 children aged 10 to 18 who remain unvaccinated.
Measles cases increase again
Measles 'is still circulating'
In spite of the slowdown in new cases health officials are warning people against complacency.
Numbers of measles cases being reported are slowing and this is good news. However, measles is still circulating in our community so we need to remain vigilant and keep going with our MMR programme. The importance of everyone having two MMRs, especially school age children, is still our priority.

We've had a brilliant response from the public, giving over 8,500 MMRs in our drop-in clinics alone, which is more than we hoped we would.
– Dr Sara Hayes, Director of Public Health at ABM

A drop in clinic is being held tonight in the Outpatients department of the Princess of Wales Hospital in Bridgend between 6pm and 9pm.
Measles cases increase again
Latest measles figures due out
Public Health Wales will publish the latest figures for the number of people with measles later today. The outbreak appears to be slowing down with the latest figures showing an increase of 20 cases in south and mid-Wales, but health officials are still urging people to get vaccinated.
Young people aged 10 -18 are the age group that have been hardest hit and doctors are keen to stress that measles is a serious, and even potentially fatal, disease.
Throughout Wales there have now been 1,325 cases of measles since the start of November 2012 – compared with only 19 cases in the whole of Wales in 2011.
Advertisement
Minister to launch clinical research unit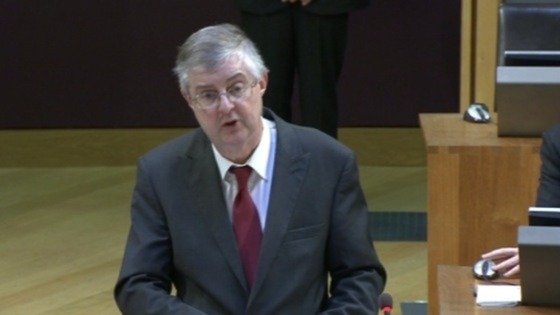 The Clinical Research Treatment Unit at Velindre Cancer Centre in Cardiff will be officially launched later.
The centre, which has been treating patients since April, enables scientists to study the newest cancer drugs.
Health shake-up announced
Plaid's cautious welcome for Labour hospital campaigners
Responding to the news that Labour politicians including one Welsh Government minister have set up a campaign to protect accident and emergency services at Royal Glamorgan hospital in Llantrisant, Plaid Cymru leader Leanne Wood said:
The campaign to ensure safe NHS services as close to people's homes as possible should be broad-based. A proper community campaign which can unite all of us who have concerns about the loss of services from the Royal Glamorgan Hospital and further centralisation would be the best way ahead.
A Labour minister, with a direct voice in the government that is making these changes is in a good position to halt these proposals now. If the plans are not halted, then I would imagine that big questions as to whether this is political posturing are bound to be asked. Plaid Cymru will work with anyone who is interested in fighting to save local services at hospitals like the Royal Glamorgan. We very much hope that the fight will be a successful one – failure is not an option when lives could be put at risk
– Leanne Wood, Plaid Cymru leader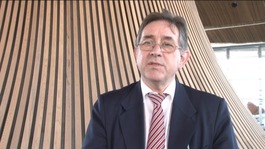 A consultation has been launched on the future of some major health services in south and south-east Wales.
Read the full story
Health shake-up announced
Labour has 'spectacularly failed' NHS - Lib Dem leader
Labour has spectacularly failed our NHS over the past decade and this whole reorganisation process is down to their incompetence.

If the South Wales plans follow the same pattern as what we've seen in North and Mid Wales, I have real concerns that patients will not be able to be treated in the right place, at the right time, staffed with the appropriate levels of skills.
– Kirsty Williams AM, Welsh Liberal Democrat Leader
Load more updates