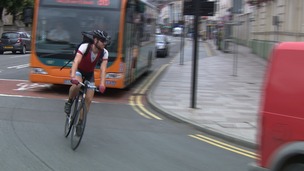 If you missed Wales this Week, Cycling's New Roots, you can now catch up online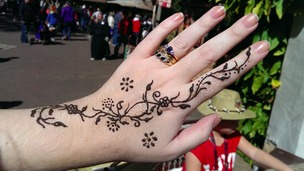 Sian Chung's family lost the rings when walking in Tredegar Park on the afternoon following her death.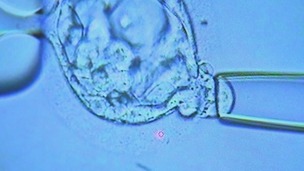 The procedure is banned in the UK but 'Stacey' wants it to be made legal. She's asked for her identity to remain secret.
Live updates
Assisted Dying Bill debated in Parliament
The first two Welsh peers to speak in the debate on the Assisted Dying Bill took opposite points of view. A change in the law was backed by the former Plaid Cymru Leader Dafydd Wigley, who has long campaigned for the rights of disabled people and who lost two sons to a terminal illness.
Those lucky enough to have the material resources and family support can go to Switzerland to end their lives, whereas those without the resources or family support have to struggle on from day to day, suffering pain and anguish with no means of relief in their reach.

The existing prohibition on medical assistance to die causes some terminally ill people to take matters into their own hands, without adequate support, and some relatives to risk prosecution for helping a loved one die.

Disability issues have been high on my agenda throughout my parliamentary career. I am clearly uneasy if this legislation causes anxiety to some disabled people. The Bill is geared not to disability, but to terminal illnesses, which generally are totally unrelated to disability.
– Lord Wigley

The bill was strongly opposed by Baroness Finlay, the Cardiff doctor who was sent to the House of Lords in recognition of her work in caring for the terminally ill.
It is not about a right to die. Everyone will die. If you do not want treatment that might prolong your life, you can refuse it. For those with motor neurone disease on a ventilator who want to stop treatment, we can manage their dying peacefully and gently as they die of their illness.

I have seen the strongest people, including politicians and senior doctors, be the most vulnerable when facing dying—vulnerable to coercive influence and vulnerable to their fears. The role of my profession is to address those fears and to support those people, not to encourage them, even silently, to believe that they should foreshorten their lives.

Today's doctors are worn down by workload. They do not know their patients in detail. They know only what they are told in a brief encounter. They cannot possibly detect coercion from family.
– Baroness Finlay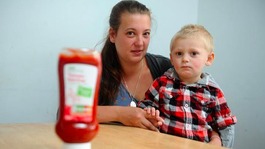 Two-year-old Ruben from Rhondda has such a severe allergy to tomatoes that even touching a drop of ketchup could kill him.
Read the full story
Advertisement
Campaigners fighting plans to downgrade services at the Prince Phillip hospital in Llanelli say they will appeal against the findings of a judicial review into the scheme.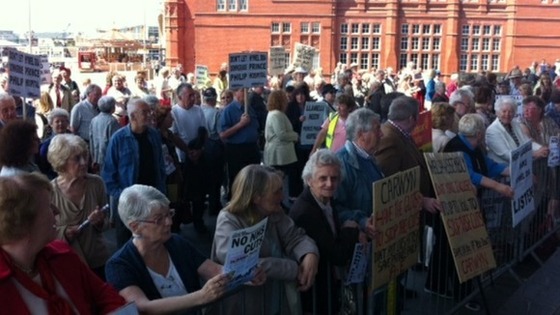 Earlier this month a judge in Cardiff ruled in favour of Hywel Dda Health Board after examining the way the proposals had been drawn up. The hearing also looked at planned changes to Withybush hospital in Haverfordwest.
Conference to encourage healthier living to be held in Cardiff
A conference will be held in Cardiff later to discuss how local services can be improved and help people to live healthier lives in their own homes.
Nick Bennett from Community Housing Cymru says today's conference needs to break down the barriers between housing and health sectors in order to do more for the people of Wales.
Read More: Drive to help people live healthier lives in their own homes
Conference to encourage healthier living to be held in Cardiff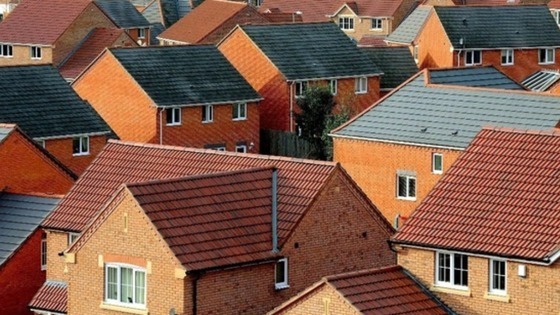 Health boards, local authorities and housing associations are meeting today to discuss how they can work together to improve the services they provide.
The conference in Cardiff will see organisations sharing ways in which they can help more people live healthier lives in their own homes.
Community Housing Cymru, Care & Repair and the Welsh NHS Confederation will raise points around the involvement of the social housing sector and services such as Care and Repair in bolstering and reducing pressures on health services.
Ann Clwyd gives evidence to Assembly health committee
Ann Clwyd says there is a fear of speaking out when things go wrong in the Welsh NHS.
Speaking to an Assembly Committee, the Cynon Valley MP who reviewed the complaints system for the English NHS, says staff, patients and their families should feel free to complain without the fear of consequences.
Advertisement
A teenager from Cwmbran has launched a campaign to encourage more people to donate bone marrow and blood after she was diagnosed with cancer.
Last year, Emily Clark noticed her stomach was swelling up and feeling bloated and over a few weeks two lumpy areas began to develop.
The 16 year old went for a scan with her mother in December and - after several more scans - was told she had non-Hodgkin's (Burkitt's) lymphoma. Over the next four months she underwent chemotherapy and had nine lumbar punctures and a chest drain.
In April this year, she was given the all clear and now she's started her own campaign (Remission Possible) to help raise awareness and encourage more people to donate bone marrow and blood.
Ann Clwyd gives evidence to Assembly health committee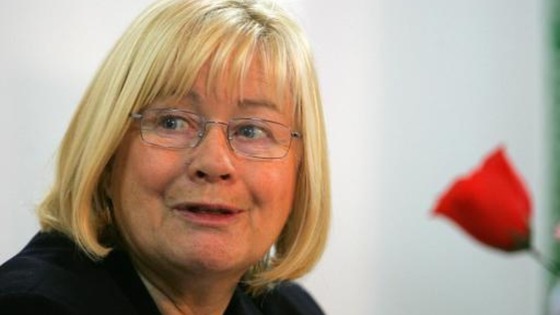 Labour MP Ann Clwyd is to give evidence the Assembly health committee today, as part of a wider review of patients' complaints about Welsh hospitals.
The Cynon Valley MP complained about the conditions her late husband endured before he died at the University Hospital of Wales in Cardiff.
She went on to carry out a review of hospitals in England for the UK Government.
Previous attempts by opposition parties to invite Ms Clwyd to give evidence at the Senedd were blocked by Labour AMs. They said it was 'constitutionally inappropriate' to invite a backbench MP from Westminster.
The decision was later overturned.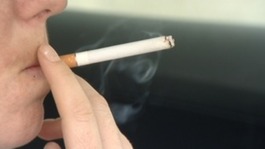 The Welsh Government want to ban smoking in cars carrying children. Watch our report on this here
Read the full story
People could face smoking ban in cars carrying children
The Health Minister, Mark Drakeford AM, says despite an increase in the numbers of people who don't smoke in cars when children are present there is still a stubborn percentage of people who still do. He says he wants to close that gap and introducing the law will make the final difference.
Load more updates