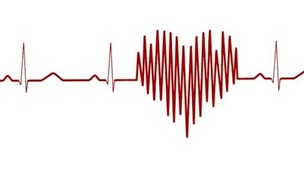 Find out what heart disease is, and how you can reduce the risk of getting it.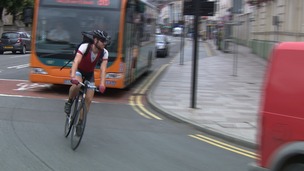 If you missed Wales this Week, Cycling's New Roots, you can now catch up online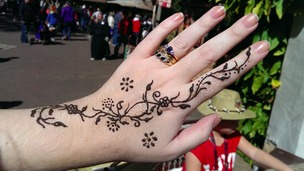 Sian Chung's family lost the rings when walking in Tredegar Park on the afternoon following her death.
Live updates
Wales leads the way with new Active Travel Act
While the Welsh Government focuses on increasing the number of cyclists in Wales through its new Active Travel Act, our local authorities are tasked with the challenge of making cycling more accessible.
Below is a list of the resources which are available in Wales, to help us to gain the confidence and skills we might need to get on our bikes.
Please contact your local authority offices if you would like more information about the support which is available to cyclists in your area.
Road safety training A number of local authorities in Wales, including Cardiff Council and Powys Council, offer free road safety classes for adults. If you're based in Caerphilly, The Caerphilly Travel Hub offers free cycle training for adults and children on Wednesday afternoons.
If you work in either Pontypridd, Cardiff or Caerphilly, you may also be entitled to free cycle training as part of the Smarter Journeys to Work Project
www.sustrans.org.uk/wales/what-we-do/workplaces
And if you don't qualify for free cycle training, then CTC and Cycle Training Wales both offer some great value cycle training packages.
www.ctc.org.uk www.cycletrainingwales.org.uk
Route Planning Google Maps offer clear and up to date route planning for cyclists. Simply enter the location that you wish to travel to, choose 'Cycling' as your mode of transport, and Google Maps will demonstrate a variety of cycle routes along with an estimated journey time. It can also highlight cycle trails, cycle-friendly roads and the types of terrain that you might encounter.
Visit Wales have also compiled a list of the most picturesque cycle routes in Wales, including the Mawddach trail in Snowdonia and the Elan Valley Trail in Mid Wales.
www.visitwales.com/holidays-breaks/family-holidays/bike-riding-routes
Cycle to Work Scheme A growing number of employers across Wales are signed up to Cycle Scheme, a scheme that allows employees to obtain a free bicycle in order to cycle to work. To find out if your employer is signed up to this scheme, you should speak with your manager or HR department. If your employer is not signed up to the scheme but you'd like to invite them to join, you can find out how by visiting the Cycle Scheme website.
Bike MOT
Got a bike in the garage that's gathering dust? Sustrans Cymru recommend you pay a visit to your local bike shop, who will offer services to get your bike back into shape for very reasonable prices. And if you work in Pontypridd, Caerphilly or Cardiff, you might also be entitled to free bike maintenance sessions as part of the Smarter Journeys to Work project.
www.sustrans.org.uk/wales/what-we-do/workplaces
Cycling Clubs
If you fancy a bit of company, The British Cycling Organisation has compiled a database of different cycling clubs across the UK. Simply select 'Wales' or enter your postcode and you can choose from a variety of cycling clubs across the country.
www.britishcycling.org.uk/clubfinder
For the Kids
Cycling proficiency classes are increasingly offered free of charge in schools. However, there are also a number of classes, activities and resources accessible for kids across Wales.
Beicio Cymru have outlined a few, including kids classes in Aberaeron and Carmarthenshire.
www.britishcycling.org.uk/wales/article/wcst-Welsh-Cycling-kids-activities
Sustrans have also produced a detailed webpage dedicated to children's cycling, including information on where to cycle, how to stay safe and the different types of bike seats available.
www.sustrans.org.uk/change-your-travel/children-and-families/cycling-kids
Bike Security
North Wales police offer free bike marking at a variety of events, and launched their 'Bicycle Watch' scheme in 2012 which they encourage cyclists to join for free by visiting www.north-wales.police.uk.
South Wales police also offer free bike marking at a variety of events, which they announce via their Facebook page
They have also compiled a detailed webpage on how to keep your bike safe, available at
www.south-wales.police.uk/more-about-us/protect-bike/
For updates on road safety initiatives in Wales, check out: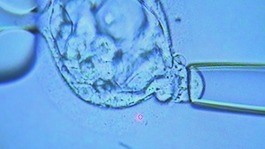 The procedure is banned in the UK but 'Stacey' wants it to be made legal. She's asked for her identity to remain secret.
Read the full story
Advertisement
Wales leads the way with new Active Travel Act
Later this year the Welsh Government will implement a pioneering act which will place a requirement on local authorities to create and maintain so called Active Travel routes, for walking and cycling.
The aim of the act is simple - to increase the number of cyclists in Wales from a modest 2% of adults to a much fitter 10% by the year 2020. But many have been left questioning if our roads are ready for such an increase.
With increasing concern over issues of congestion, and ill health caused by some of the highest inactivity levels in Europe, many believe that the active travel act could offer multiple benefits. But with a total of one hundred deaths or serious injuries caused to cyclists in Wales last year, it is not without its risk.
Dr Rhodri Martin, from the Royal Glamorgan Hospital in South Wales, specialises in the benefits of exercise to our everyday health
"As a nation we are already suffering from a huge amount of chronic disease as a result of our inactivity levels. But by making it easy for people to cycle to work, by making people feel safe when they are cycling, little steps like that will help drive forward our physical activity levels"
– Dr Rhodri Martin, Medical Exercise Registrar

It is Dr Martin's belief that the introduction of the active travel act could solve our inactivity problems and help to promote a fitter, more active nation, which could potentially lead to huge benefits to our health system.

Tonight, Andrea Byrne takes to two wheels to find out more about the Active travel Act, and to ask how safe our roads really are.

Wales This Week, Cycling's New Roots is on Tonight at 8 on ITV Cymru Wales
Assisted Dying Bill debated in Parliament
Welsh Paralympic athlete Tanni Grey-Thompson has told the House of Lords of her fear that legalising assisted dying for the terminally ill would lead to some disabled people feeling pressurised into ending their lives.
There is a myth that our lives are so tragic or painful that we must want to end them. Just this week I was told, "You must have wanted to kill yourself many times in your life". No, I have not. I have experienced excruciating pain. When I was 19, I snapped a metal rod off my spine that came out through my skin, but I have never considered killing myself. The fact is, however, that many people expected that I would ask for that. What if those people were related to me?

Some of the cases highlighted in the media concern people who are not terminally ill and would supposedly not fit the terms of the Bill. However, this raises concerns that this is just the tip of the iceberg or an attempt to soften public opinion. The charity Care has shown that those who support the Bill in principle change their mind when they are presented with the reality of assisted suicide. Then the percentage of those who support it drops from 73% to 43%.
– Baroness Grey-Thompson
Assisted Dying Bill debated in Parliament
The first two Welsh peers to speak in the debate on the Assisted Dying Bill took opposite points of view. A change in the law was backed by the former Plaid Cymru Leader Dafydd Wigley, who has long campaigned for the rights of disabled people and who lost two sons to a terminal illness.
Those lucky enough to have the material resources and family support can go to Switzerland to end their lives, whereas those without the resources or family support have to struggle on from day to day, suffering pain and anguish with no means of relief in their reach.

The existing prohibition on medical assistance to die causes some terminally ill people to take matters into their own hands, without adequate support, and some relatives to risk prosecution for helping a loved one die.

Disability issues have been high on my agenda throughout my parliamentary career. I am clearly uneasy if this legislation causes anxiety to some disabled people. The Bill is geared not to disability, but to terminal illnesses, which generally are totally unrelated to disability.
– Lord Wigley

The bill was strongly opposed by Baroness Finlay, the Cardiff doctor who was sent to the House of Lords in recognition of her work in caring for the terminally ill.
It is not about a right to die. Everyone will die. If you do not want treatment that might prolong your life, you can refuse it. For those with motor neurone disease on a ventilator who want to stop treatment, we can manage their dying peacefully and gently as they die of their illness.

I have seen the strongest people, including politicians and senior doctors, be the most vulnerable when facing dying—vulnerable to coercive influence and vulnerable to their fears. The role of my profession is to address those fears and to support those people, not to encourage them, even silently, to believe that they should foreshorten their lives.

Today's doctors are worn down by workload. They do not know their patients in detail. They know only what they are told in a brief encounter. They cannot possibly detect coercion from family.
– Baroness Finlay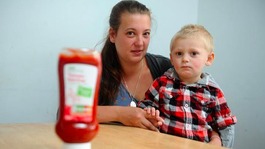 Two-year-old Ruben from Rhondda has such a severe allergy to tomatoes that even touching a drop of ketchup could kill him.
Read the full story
Advertisement
Campaigners fighting plans to downgrade services at the Prince Phillip hospital in Llanelli say they will appeal against the findings of a judicial review into the scheme.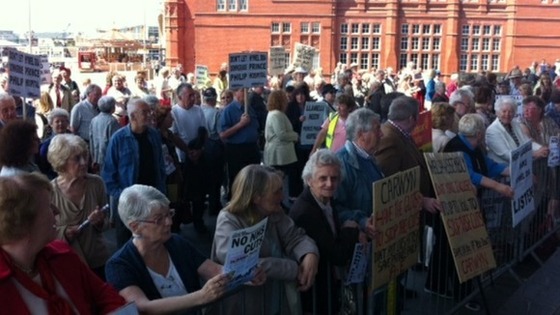 Earlier this month a judge in Cardiff ruled in favour of Hywel Dda Health Board after examining the way the proposals had been drawn up. The hearing also looked at planned changes to Withybush hospital in Haverfordwest.
Conference to encourage healthier living to be held in Cardiff
A conference will be held in Cardiff later to discuss how local services can be improved and help people to live healthier lives in their own homes.
Nick Bennett from Community Housing Cymru says today's conference needs to break down the barriers between housing and health sectors in order to do more for the people of Wales.
Read More: Drive to help people live healthier lives in their own homes
Conference to encourage healthier living to be held in Cardiff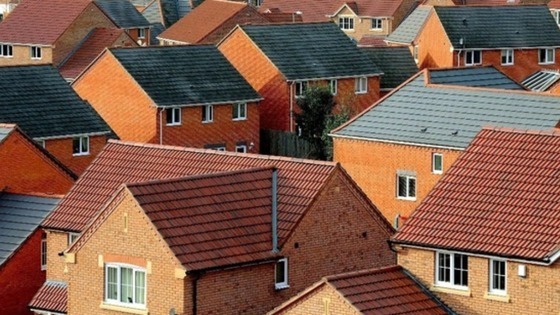 Health boards, local authorities and housing associations are meeting today to discuss how they can work together to improve the services they provide.
The conference in Cardiff will see organisations sharing ways in which they can help more people live healthier lives in their own homes.
Community Housing Cymru, Care & Repair and the Welsh NHS Confederation will raise points around the involvement of the social housing sector and services such as Care and Repair in bolstering and reducing pressures on health services.
Ann Clwyd gives evidence to Assembly health committee
Ann Clwyd says there is a fear of speaking out when things go wrong in the Welsh NHS.
Speaking to an Assembly Committee, the Cynon Valley MP who reviewed the complaints system for the English NHS, says staff, patients and their families should feel free to complain without the fear of consequences.
Load more updates