Paediatric diabetes experts say years of interventions are finally being realised as children with diabetes in Wales are achieving excellent control of the disease.
The report by the Royal College of Paediatrics and Child Health (RCPCH) shows that, overall children and young people with diabetes are achieving better control which is reducing their lifetime risk of diabetes-associated complications such as kidney disease, blindness and amputations.
However, the report also found that just a quarter of 12-year-olds have all seven recommended health care checks performed.
These health checks are important, they form part of a lifetime of screening for complications which, if recognised early are amenable to interventions that reduce progression.

In addition, worryingly high numbers of children over the age of 12 are already showing signs of early complications – something last year's report also flagged. It is extremely rewarding for doctors and patients to see positive results starting to emerge after the time they have spent trying to improve diabetes care for children.

However, we will not rest on our laurels as the variability in outcomes seen across the two nations remains excessive and ongoing improvements are still required.
– Dr Justin Warner, Clinical Lead for the National Paediatric Diabetes Audit
In response to the report the Welsh Government says it's encouraging to see improvements in paediatric diabetes care here in Wales.
They say the Children and Young People's Diabetes Network is also working closely with the Diabetes Implementation Group and local health boards to make further improvements.
Illustrations inspired by a Cardiff artist's disabled sister have won the heart of Coronation Street actress Cherylee Houston.
Read the full story ›
Advertisement
The Welsh Ambulance Service says ambulance response times exceeded targets in March.
71.% of emergency responses to 'red' calls arrived within 8 minutes, above the target of 65%.
A spokesperson said performance ranged from 56.1% in Powys to 80.3% in Cardiff & Vale.
There were 35,450 emergency calls, an average of 1,182 per day, 9.8% down on the daily average for March 2016.
Of the total, 1,609 (4.5%) were classed as red, 21,858 (61.7%) were amber and 11,983 (33.8%) were green.
The prominent cancer campaigner Annie Mulholland has died.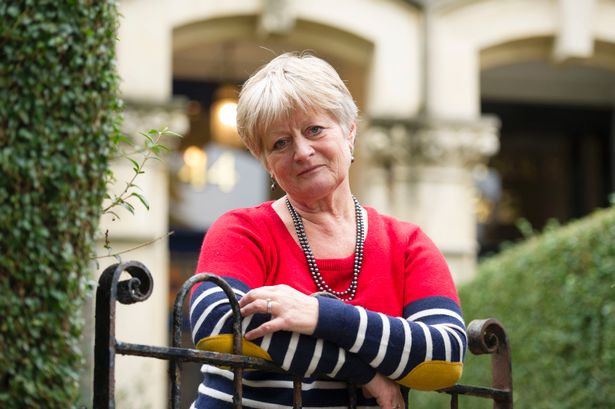 The 62-year-old from Cardiff had been living with ovarian cancer.
After going so far as to rent a London flat to gain access to drugs not available in Wales, she became well-known for lobbying the Welsh Government for fairer funding and access to cancer drugs.
A new service has been launched across South Wales aimed at supporting children and teenagers when a family member has cancer.
It's being led by Velindre Cancer Centre in Cardiff.
Living with cancer is difficult for anyone but it can be particularly difficult for children who might struggle to understand their parents illness.
That can often lead to feelings of isolation, anxiety and upset. But a new specialist service is hoping to change all that.
Alexandra Lodge has been finding out more about it.
A new service will be launched across South Wales aimed at supporting children and teenagers when a family member has cancer.
Read the full story ›
Advertisement
Tony was told it would take three weeks to get an appointment for an important test, but almost nine months on and he's still waiting.
Read the full story ›
A pedestrian charity is calling for walks to school to be safer to improve children's happiness in Wales.
Read the full story ›
A Health Board has been accused of an 'appalling lack of respect' by the Public Services Ombudsman for Wales.
Read the full story ›
Load more updates