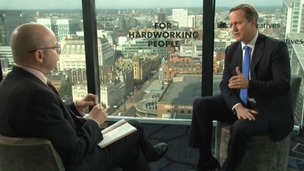 Political Editor Adrian Masters speaks to the party leaders during this year's party conferences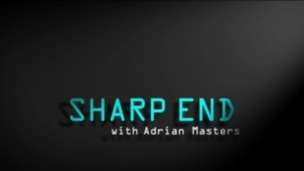 Presented by our Political Editor Adrian Masters, Sharp End brings you reports, interviews and analysis every Thursday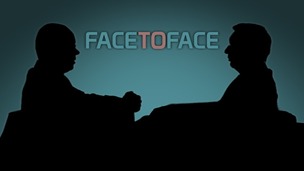 Adrian Masters talks to political leaders, public figures and extraordinary people in this series of one-to-one interviews.
Live updates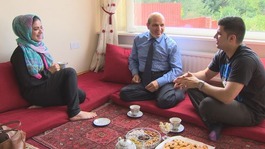 Andrea Byrne meets a family from Afghanistan, to hear their perspective on NATO's involvement in their home country.
Read the full story
NATO leaders arrive in Wales for Summit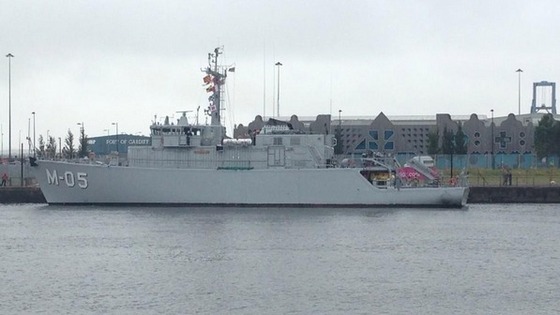 Warships from around the world are expected to arrive in Cardiff Bay today ahead of the NATO summit.
Five vessels including the HMS Duncan will dock in the Roath Basin. They are expected to stay in the bay for a week alongside police forces from across the UK.
The ships are coming from France, Lithuania, Norway, Holland and the UK. Yesterday, a Latvian vessel was the first to arrive.
Advertisement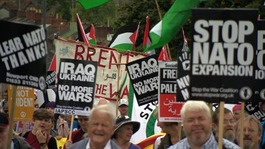 Cameron unveils new anti-terror measures
Plaid Cymru MP Elfyn Llwyd said the Prime Minister should reverse job cuts at the UK Border Agency rather than introduce new anti-terror measures.
David Cameron defended his government's prioritisation of funding but said he's willing to look again at levels of resources.
Cameron unveils new anti-terror measures
David Cameron says the NATO summit being held in Newport this week will give the allied countries chance 'to review' what action needs to be taken against Islamic extremists.
He's told the Commons that could mean further action, whether diplomatic and political or military.
Cameron unveils new anti-terror measures
National
David Cameron will unveil new measures to tackle the threat of terrorism in the House of Commons.
The Prime Minister is expected to announce a temporary ban on British-born jihadis returning to the UK.
Advertisement
Labour MP Stephen Doughty says he's concerned that new anti-terrorism measures due to be announced by the Prime Minister could be 'closing the door after the horse has bolted.'
The Cardiff South and Penarth MP is questioning how British people, including some from Cardiff who were known to have militant views, were allowed to travel abroad to join jihadi groups.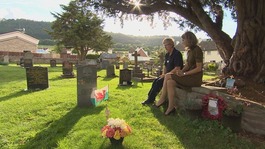 As NATO prepares for its latest summit, Andrea Byrne talks to three people whose lives have been affected by the alliance's decisions.
Read the full story
NATO leaders arrive in Wales for Summit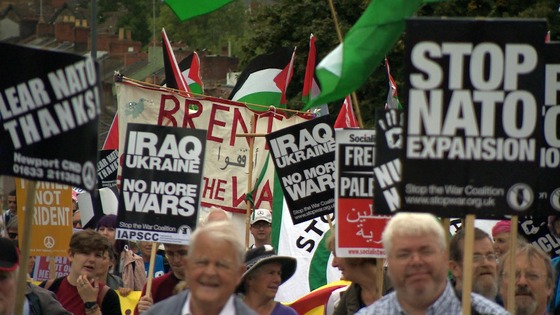 It's the biggest security operation that Wales has ever seen.
After months of preparation, the NATO Summit is almost here, with over 60 world leaders and hundreds of international delegates descending on Newport and Cardiff. But their welcome won't be entirely warm, with an estimated 20,000 protesters expected to make their voices heard.
Saturday saw the first of a number of planned demonstrations, with around 600 protesters gathering in Newport. They included Côr Cochion, Cardiff's Red Choir, who voiced their anti-NATO arguments in song.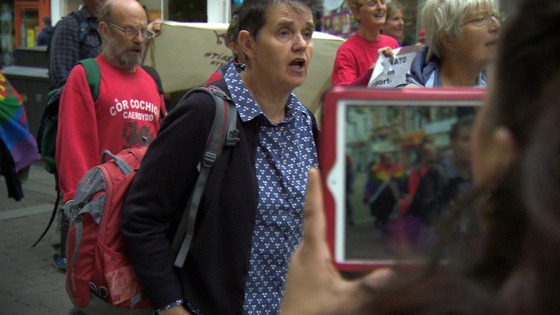 The strength of feeling is very passionate against what NATO is doing. We didn't want NATO to come to Wales but now they're in Wales we want to give them a message, that Wales is a peaceful country, Wales wants a peaceful country for our children, Wales wants hospitals and schools. We don't want war.
– Ray Davies, Founder member of Côr Cochion

But for others, NATO represents security at a time of increasing international instability. Lord Heseltine, former UK Defence Secretary, told ITV Wales that NATO was absolutely fundamental to British safety: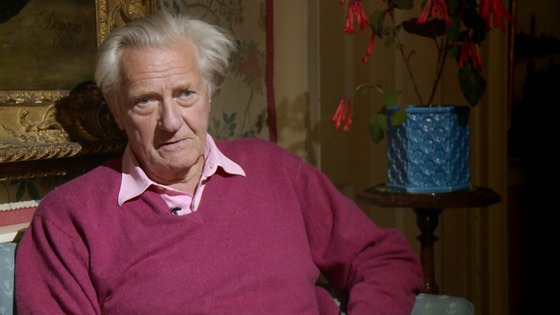 It has preserved the peace of Europe in a way quite uncharacteristic with our history… look at the cost of the Second and First World Wars. The cost in human life, the cost in money. This is just why NATO exists. It's to stop Europe's habit of indulging in carnage every generation. And it works.
– Lord Heseltine

So just what is NATO? Why is it here, and what are the arguments for and against? Wales This Week finds out, Tonight at 8pm, ITV Wales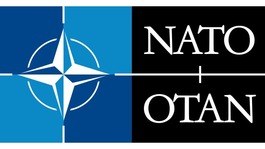 Significant challenges facing NATO are likely to make the forthcoming Newport summit a historic one for the alliance
Read the full story
Load more updates