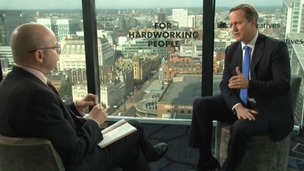 Political Editor Adrian Masters speaks to the party leaders during this year's party conferences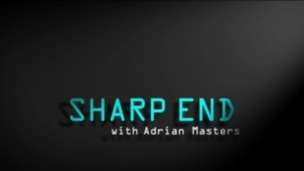 Presented by our Political Editor Adrian Masters, Sharp End brings you reports, interviews and analysis every Thursday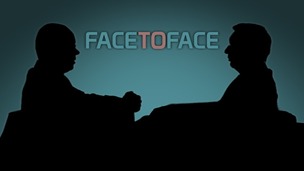 Adrian Masters talks to political leaders, public figures and extraordinary people in this series of one-to-one interviews.
Live updates
Environmental group begins action over M4 relief road
European and Welsh law require the Welsh Government to consider a variety of options with an open mind in its transport planning in order to make sure that unnecessary environmental damage is avoided.

We don't think they've done that - and we're willing to seek a judge's opinion on the Welsh Government's ability to comply with the law.
– Gareth Clubb, Friends of the Earth Cymru
Environmental group begins action over M4 relief road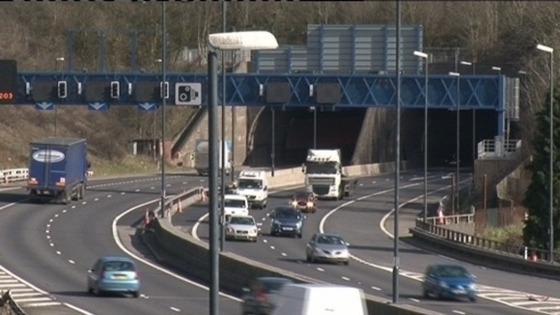 Friends of the Earth Cymru have confirmed today that a letter will be sent to the Welsh Government, asking them to withdraw and restart an environmental consultation about the proposed M4 relief road route.
The group say they are concerned about the environmental impact of the proposals, and claim alternative routes to the one through the Gwent Levels - which was announced as the preferred road earlier this month - were not given enough consideration.
The Welsh Government has two weeks to respond to the letter, and depending on the outcome of that, Friends of the Earth may decide to then begin judicial review proceedings.
Ministers have previously said they expected to face a legal challenge.
Advertisement
National
Council workers in England, Wales and Northern Ireland are to stage a fresh strike on October 14 in a dispute over pay, unions announced today.
Row over subsidy for Welsh government canteens
Food critics may be impressed with the menu and the prices but the Welsh Government's staff canteens have come under criticism.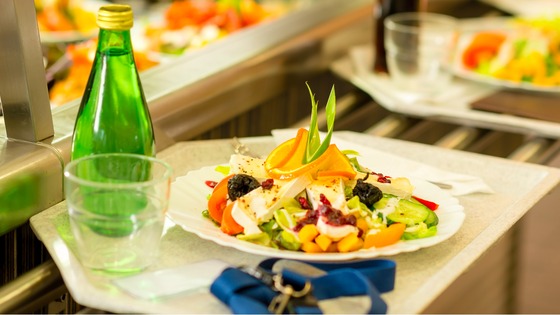 The cost of meals for workers at the Welsh Government's Cathays Park headquarters and its other offices around Wales is leaving a bad taste in the mouths of some.
Taxpayers in Wales have seen their financial contribution towards lunches for ministers and staff rise by an eye-watering 61% since 2010, according to figures released by Welsh Conservatives.
They say the subsidy has cost taxpayers £1,373,702 in the past four years, during which time many workers have had their pay frozen.
On the menu are dishes such as:
Chicken and seafood paella with saffron shallots, cooked in a 'live chefs' theatre' for £3.25.
Grilled Welsh pork loin steak with leek and black pudding mash for just £2.95.
A Welsh Government says the claims are a "staggering hypocrisy from a Welsh Tory AM whose colleagues and staff eat in a subsidised canteen" and a subsidy they are happy to support.
The increase in contract value reflects the extended scope of the contract which has risen from five sites to ten. The cost of catering across our administrative estate has been reduced by 47% under the new contract arrangements which began in April this year.
– Welsh Government spokesperson

What are your thoughts on the meal subsidies? Let us know at wales@itv.com or at Facebook and twitter @ITVWales
Wales This Week: Smoke Without Fire
E-cigarettes: a saviour for smokers or just another harmful habit? As the Welsh Government looks to ban them from public places, Wales this Week finds out more about the booming business of E-cigarettes.
138 jobs created at Swansea electronics firm
Economy minister Edwina Hart says an investment of more than half a million pounds will secure the future of an electronics firm in Swansea.
Trojan Electronics will see its workforce almost doubled after the Welsh Government announced it will invest over £625,000 in a new headquarters.
This innovative support package is a prime example of how the Welsh Government is supporting business growth. The refurbished building will create the environment for Trojan Electronics to operate more efficiently while ensuring it has space to expand to meet the projected increased demand for its services.

The investment is not only creating a significant number of new jobs in one of our key sectors but also secures the future of the business. I am also delighted that Richard Hayward Properties is refurbishing an important industrial building and bringing it into employment use, helping to regenerate the area and ensuring Trojan Electronics has a sustainable long term future in the region.
– Edwina Hart, Economy Minister
Advertisement
138 jobs created at Swansea electronics firm
Around 138 jobs are to be created at Trojan Electronics in Swansea as part of a £2.1m investment by the Welsh Government.
Work will start today on a new £625,000 headquarters which will see two of the current Trojan sites move into one.
The new jobs will almost double the current workforce. The new offices are expected to be completed next year.
Wales This Week: Smoke Without Fire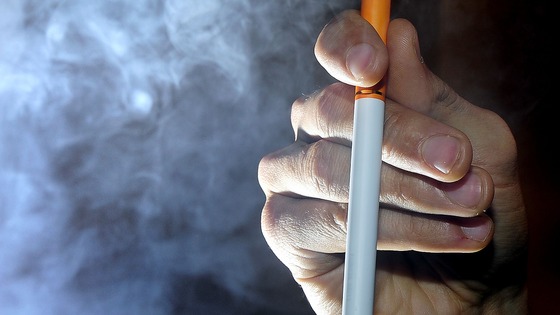 Plans to ban the use of e-cigarettes in enclosed public places would be broadly welcomed by a majority of Welsh people.
That's the conclusion of an exclusive ITV Wales poll, which found that 52% of respondents backed the proposal by Health Minister Mark Drakeford. The Welsh Government will decide whether to go ahead with the plan later this year. But, for many people, e-cigarettes seem to be a life saver. Rob Heyes from Cardigan has suffered serious health problems as a result of smoking tobacco for 33 years. He's now given up with the help of e-cigarettes.
"I'm furious about it to be honest, that's one of the reasons people start using these because they can use them indoors, once they've started then they can move onto eventually switching completely."
– Rob Heyes, Cardigan

Dr Ruth Stone from Llandaff Surgery thinks e-cigarettes are a huge public health success:
"I think they are a very good substitute for ordinary cigarettes, they do provide nicotine which is often needed when one is giving up cigarettes. They don't supply the tar and the smoke and the tobacco that are harmful to people. So they're very useful as an adjunct treatment."
– Dr Ruth Stone, Llandaff Surgery

Almost half of those who answered our opinion poll seem to agree with the doctor. 42% said they think e-cigarettes help reduce smoking and only 15% think they encourage people to take up the habit.

But despite the research suggesting e-cigarettes do help people quit cigarettes, the Health Minister is convinced they normalise the act of smoking. He also claims there is not enough evidence to assume they're completely safe.
"What we have to do is consider the emerging evidence in this field and I have to proceed on the precautionary principle, if there is evidence that e-cigarettes do no harm, but a pile of evidence that suggests that they may be harmful to people's health in the future. Then I cannot afford to take the risk with the Welsh population's health."
– Mark Drakeford AM, Minister for Health
Study supports plans for minimum alcohol pricing
The Welsh Conservatives are supporting moves to introduce minimum alcohol pricing in Wales. That's despite a controversial decision last year by David Cameron to drop a similar plan for England. The Prime Minister feared it would be 'unworkable' and open to legal challenge.
But the party's Shadow Health Minister in the Assembly, Darren Millar, says it can work in Wales.
Labour remains suspicious about the UK Government's Wales Bill which is being debated for the first time by members of the House of Lords. But the party's frontbencher in the Lords, Baroness Morgan, says the borrowing powers the bill would give to the Welsh Government are significant.
Load more updates