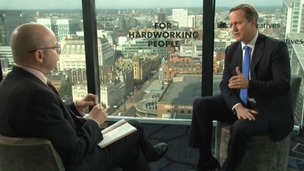 Political Editor Adrian Masters speaks to the party leaders during this year's party conferences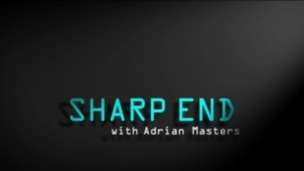 Presented by our Political Editor Adrian Masters, Sharp End brings you reports, interviews and analysis every Thursday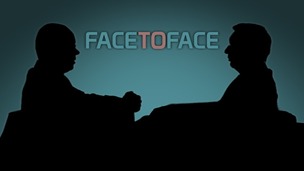 Adrian Masters talks to political leaders, public figures and extraordinary people in this series of one-to-one interviews.
Live updates
Plaid Cymru leader Leanne Wood has criticised the Welsh Government for a year of 'disappointment and failures.' She highlighted Wales' poor performance in the recent PISA international education league tables as well as 'crisis after crisis' in the NHS.
She also accused Labour of presiding over a 'lack of transparency,' citing the news that a controversial hospital reorganisation programme will be announced this coming Thursday which is the last day the Assembly will meet this year.
The Plaid leader said that was 'further evidence of a government afraid to front up' and accused Carwyn Jones' government of 'staggering complacency.'
AMs to pay tribute to Mandela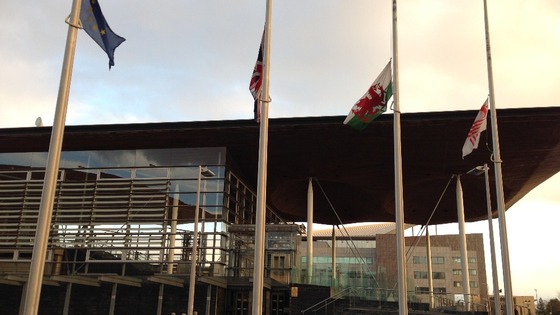 Assembly Members will observe a minute's silence in the Senedd and be given time to pay tributes to Nelson Mandela. The Assembly's plenary session will begin earlier than usual in order to accomodate the tribute session. MPs paid their tributes in the Commons on Monday.
Flags outside the Senedd will again be flown at half mast and a book of condolence has also been opened for AMs and members of the public to record their own tributes.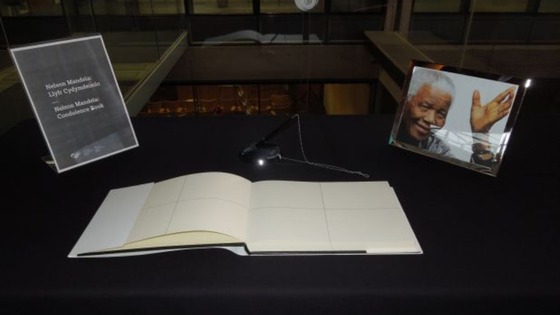 Advertisement
School re-building funding
On the day the Assembly votes on the Welsh Government's spending plans, Finance Minister , Jane Hutt has announced proposals to speed up the school rebuilding programme.
She says the 200 million pounds spend for the scheme will mainly come from Local Council's borrowing powers.
The First Minister has said again that he's opposed to the transfer of income tax powers unless the way Wales is funded is first sorted out. Carwyn Jones told me it would be used as 'an excuse' by the Treasury not to reform the way funding is worked out, known as the Barnett formula.
At his monthly press conference, he'd cited the 2011 referendum on lawmaking powers as one of the main achievements of his four years in post despite opposition from within his own party. I asked him if that made him more likely to back an income tax referendum.
His answer is an unequivocal 'no' as you can see in the clip to below. Watch to the end of the clip for his final comment casting doubt on the motives of Conservative and Liberal Democrat politicians who are pushing for an early referendum.
The First Minister says 'there's clearly a need' to deal with traffic problems on the M4 around Newport but is refusing to say what option he prefers. I asked him if he recognised concerns about the financial and environmental impact of a relief road plan which the Welsh Government is consulting on.
He told me it would be inappropriate for him to express a view but insisted that a long-term solution needs to be found.
The Welsh Conservatives have marked Carwyn Jones' fourth anniversary as First Minister by criticising his record as 'uninspiring' and 'four years of failure.' Tory leader Andrew RT Davies said:
Four years of missed opportunities.

Four years of failure to reach the very best for Wales – on education, on health, on the economy.

All under Carwyn Jones's watch.

Skewed spending priorities have led to a refusal to freeze council tax, record-breaking NHS cuts, and business rates relief that could be hugely improved.
Legislation has been hugely slow in coming forward and to date, Mr Jones's tenure remains entirely uninspiring.

This First Minister continues to preside over hospital downgrading, appalling global tests in maths, reading and science, and access to finance for businesses that is inexcusably bad.
– Andrew RT Davies, leader of the Opposition
Advertisement
The First Minister is standing by his government's intention that Welsh schoolchildren should be in the Top 20 of international comparison tables when they're next published. The PISA figures for 2012 which were published last week show Wales lagging behind the other countries of the UK.
At his monthly press conference, I asked Carwyn Jones if he acknowledges the scale of the challenge facing the Welsh education system.
The First Minister has been standing by his record on the day that he marks four years in the top job. Carwyn Jones acknowledged challenges in health and education but said there are signs that Wales is moving in the right direction
It's four years since Carwyn Jones became Wales' First Minister. Our Political Editor Adrian Masters is at his final press conference of the year.
First Minister defends his record on his 4th anniversary;lists measures to help households with council tax, energy bills, Jobs Growth Wales
First Minister says Cardiff Airport worth £3m more than Welsh Govt paid; expects to run it as is for at least a year; operators interested.
FM says best achievements in 4 years: getting & winning lawmaking ref. & Human Transplantation Act: 'more people will live as a result.'
AMs to pay tribute to Mandela
A minute's silence will be observed in the National Assembly and AMs will be able to pay tributes to Nelson Mandela when they meet again on Tuesday.
A book of condolence has also been opened in the Senedd.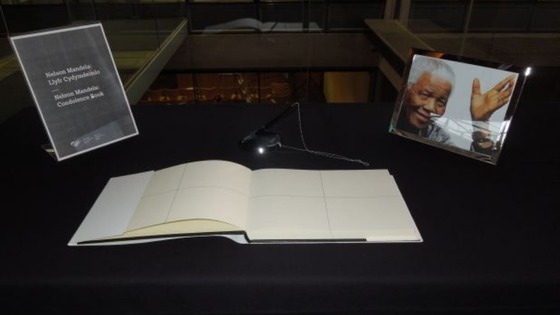 Flags have been lowered to half-mast outside the Senedd today and will be lowered again on the day of Nelson Mandela's funeral - Sunday 15th December.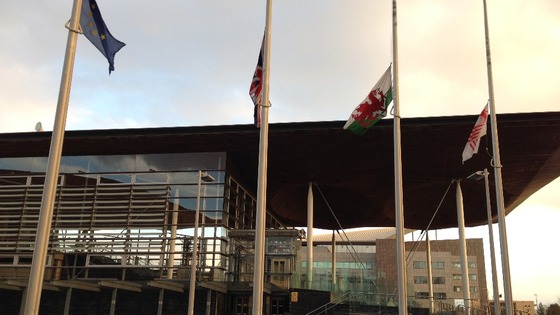 Load more updates