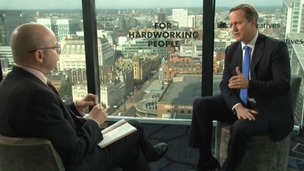 Political Editor Adrian Masters speaks to the party leaders during this year's party conferences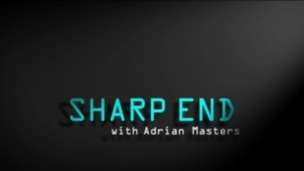 Presented by our Political Editor Adrian Masters, Sharp End brings you reports, interviews and analysis every Thursday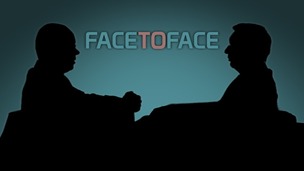 Adrian Masters talks to political leaders, public figures and extraordinary people in this series of one-to-one interviews.
Live updates
'Problems remain' in NHS Wales finances, says report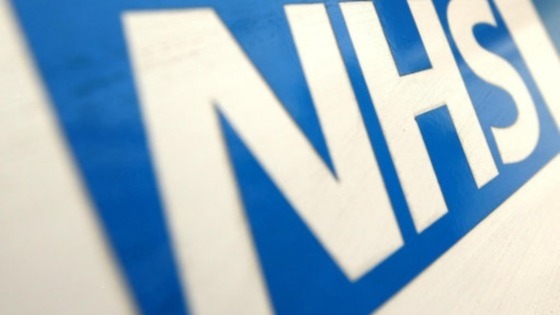 The state of NHS Wales finances are improving but cannot yet be given a clean bill of health, according to a new report from a National Assembly for Wales Committee.
The Public Accounts Committee has welcomed Welsh Government moves towards more flexible financial planning, but is not convinced that the introduction of the new system has been sufficiently well planned to ensure it is fit for purpose.
It believes Health Boards should be provided with more assistance in developing financial plans and that there should be clear information available concerning the criteria by which they are being assessed.
The Committee was also concerned that a request for up to date information regarding NHS Wales' financial position was not met for two months, leaving members to wonder whether the Welsh Government had a sufficient handle on the situation.
Confusion also surrounded the purpose of extra funds provided to health boards in two separate payments totalling £200 million.
The Welsh Government indicated that the funding was not a "bail out" for health boards who were struggling with a combined deficit of £212 million, but the Committee concluded that the in-year payments helped to reinforce poor financial planning in the Welsh NHS.
'Welsh approach' needed for hospital deaths data
Ann Clwyd's latest criticisms of the Welsh NHS for sometimes giving poor care to patients provoked an angry response from one Labour backbencher in the Senedd.
Lynne Neagle AM said such cases, which included the treatment of Ms Clwyd's husband who died in hospital in Cardiff, did not give the Cynon Valley MP "the right to denigrate the entire Welsh NHS".
Advertisement
The Finance Minister Jane Hutt has appointed advisers to help the Welsh Government set stamp duty and landfill charges and potentially introduce other taxes as well.
Forest of Dean MP Mark Harper says revenue from the Severn Bridge tolls could be used to build a third crossing over the river. During a debate in the Commons on the future of the tolls, he said a new bridge near Gloucester was needed to ease bottlenecks on the Over bridge.
Newport East MP Jessica Morden has called for 'openness' from the Treasury about what it intends to do with the Severn tolls when the bridges revert to public ownership in 2018.
The Labour MP is leading a debate in the House of Commons calling for ministers to say whether or not they will reduce the tolls or keep them in place.
'Welsh approach' needed for hospital deaths data
Labour MP Ann Clwyd says she's still receiving letters of concern from patients in Wales who've had bad experiences in Welsh hospitals. The Cynon Valley MP led an inquiry for the UK Government into the handling of complaints in the English NHS.
Speaking in a House of Commons debate she said Welsh health chiefs also need to learn lessons from the Francis review into failings at Mid Staffordshire NHS Trust. And she said concerns about the NHS in Wales calls into question the prospect of giving the Welsh Government any further powers.
Advertisement
'Welsh approach' needed for hospital deaths data
Labour's Shadow Health Secretary says the UK Government she 'spend more time' sorting out problems in the NHS in England and less 'pointing the finger at Wales.' Andy Burnham was responding to criticism of the Welsh NHS during a debate on a review into failings at Mid Staffordshire NHS trust.
'Welsh approach' needed for hospital deaths data
The UK Health Secretary has claimed that 'failures in care in Wales are now having a direct impact on NHS services in England.'
During a debate on the Francis Review into failings at Mid Staffs NHS Trust, Jeremy Hunt urged Labour's front bench team to put pressure on colleagues in the Welsh Government to act.
'Welsh approach' needed for hospital deaths data
An expert group has called for the Welsh Government to work closely with health boards to implement a new system for recording death rates in hospitals.
The Transparency Taskforce found that current methods cannot be used to compare the quality of care between different healthcare systems.
The taskforce report recognises that the NHS in Wales has already taken significant steps to become more transparent, such as the introduction of the My Local Health Service website, which offers clear and easy-to-understand data about the Welsh NHS.

However, it is clear that some of the information currently available is too technical, and too hard to find and use.
To be useful in identifying what is really happening, mortality figures need to be monitored and published at a number of levels within a single health service. No one way of measuring mortality gives a clear picture of the overall position within a hospital or the whole system.

We therefore suggest that the Welsh Government works closely with health boards to implement a new system relating to Welsh hospitals only, to be implemented by this autumn.
– Dr Chris Jones, Deputy Chief Medical Officer
'Welsh approach' needed for hospital deaths data
A new 'Welsh approach' to the publication of death rates in hospitals is needed, an expert group has recommended.
The Health Minister, Mark Drakeford, asked a team of senior clinicians, information specialists and patient representatives to examine whether the continued use of current mortality indicators covering Wales and England was clinically meaningful.
The team, led by Dr Chris Jones, the Deputy Chief Medical Officer, has concluded that risk adjusted hospital mortality rates (RAMI) cannot be used to compare the quality of care between different healthcare systems.
The Transparency Taskforce findings, published today, also call for more clinical data to be made easily available to patients in Wales at hospital and even specialty level.
The report recommends that mortality measures are treated with caution, and should always be published and considered alongside more direct measures of service quality, such as patient feedback and untoward incidents.
Load more updates