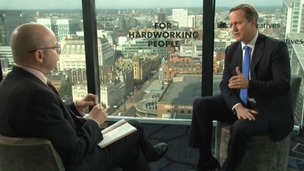 Political Editor Adrian Masters speaks to the party leaders during this year's party conferences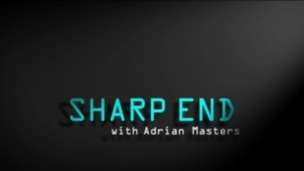 Presented by our Political Editor Adrian Masters, Sharp End brings you reports, interviews and analysis every Thursday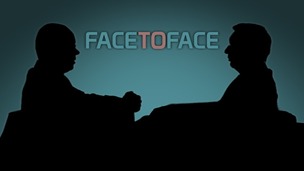 Adrian Masters talks to political leaders, public figures and extraordinary people in this series of one-to-one interviews.
Live updates
Autumn Statement 2013
According to the Wales Office, the knock-on effect of spending plans for England announced in the Chancellor's Autumn Statement will mean an extra £100m for the Welsh Government over the next two years. But the Welsh Finance Minister Jane Hutt has tweeted that the picture is more complicated:
Today's Autumn Statement does not take away the challenges we face #AS2013
There have been small revenue increases for Wales but those increases hide further reductions #AS2013
The combination of cuts and increases mean that there are no easy decisions #AS2013
Autumn Statement 2013
The Welsh Government should introduce free meals for all infant school pupils in Wales, according to the Liberal Democrats. They say that an extra £54m will go to Wales as a result of spending on the scheme in England. Education Spokesman Aled Roberts says:
Free school meals not only encourage positive eating habits and help to improve concentration in the classroom, but would also mean significant savings for families.

The Welsh Liberal Democrats understand the financial strain families are under and we are doing all we can to help people in difficult times. Families spend around £430 on school meals in a year. We want the Welsh Labour Government to introduce free school meals to ease the pressure families in Wales are under.
This policy would ensure that every infant school pupil can sit down to a hot, healthy lunch with their classmates every day. It will help with their studies and also ensure they are receiving a healthy diet.

The Welsh Labour Government claim that offering free school breakfasts is enough. They are wrong. While the scheme has merits, take-up is very low. Figures show that only around 22% of pupils are currently arriving early to school to receive their free breakfast. Offering free school lunches would mean it reaches every child.
– Aled Roberts AM, Welsh Liberal Democrats
Advertisement
Autumn Statement 2013
Welsh Lib Dems say Autumn statement will mean £233m in extra money for Wales; Welsh Govt's funding to increase by £192m over next 2 years.
Autumn Statement 2013
The Wales Office has been setting out how some of the changes announced by the Chancellor in his Autumn Statement will benefit Wales.
.@hmtreasury Energy measures will help over 1.3 million households in Wales reducing electricity bills by £50 on average. #AS2013
A £1,000 transferable tax allowance for married couples & civil partners will benefit 220,000 couples in Wales. #AS2013 @hmtreasury
.@hmtreasury cancelling the planned rise in Fuel Duty in Sept'14 will help owners of the 1.75 million vehicles in Wales. #AS2013
Autumn Statement 2013
The Chancellor George Osborne says there'll be a net increase in budget for Welsh Govt.
Welsh Govt sources are expecting standstill: real terms cut + extra money from spending on business rates & free school meals in England
Autumn Statement 2013
National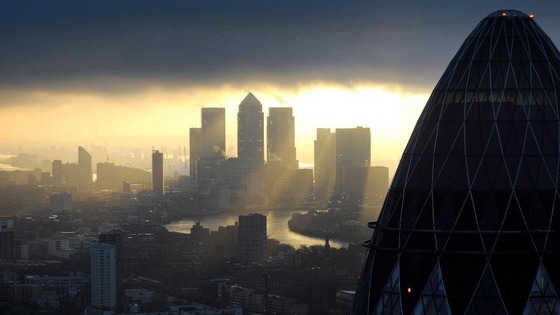 George Osborne says employment is expected to rise by 400,000 in 2013. Unemployment is forecast to fall from 7.6% this year to 7% in 2015 and 5.6% by 2018.
The Office for Budget Responsibility forecasts that private businesses will create 3.1 million more jobs by 2019, more than offsetting reductions in public sector workforce.
Advertisement
Autumn Statement 2013
National
George Osborne told MPs that growth forecasts are "significantly up" in the largest improvement at any Budget or Autumn Statement for 14 years, with UK growing faster than any other major economy.
Autumn Statement 2013
National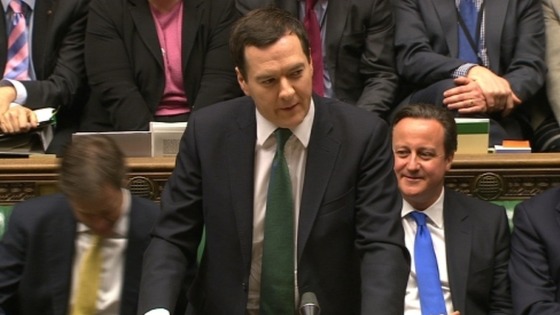 George Osborne has said he was seeking "a responsible recovery to allow the Government to live within its means".
He adds that the Government "held our nerve" while critics were "proved comprehensively wrong".
Autumn Statement 2013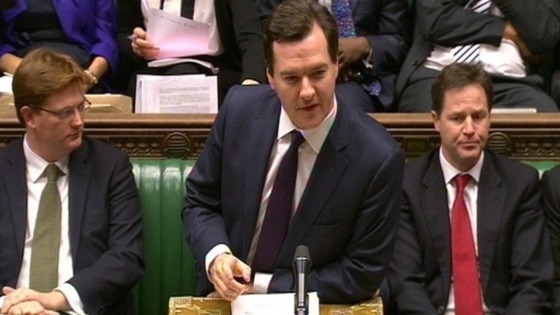 People in Wales have been warned they'll have to wait longer to collect their state pension as George Osborne prepares to deliver his latest Autumn statement - an assessment of the state of Britain's economy.
According to Government sources, people in their 40s will have to wait until 68 to retire, while those in their 30s will have to wait another year until they are 69.
News of the increase came after Mr Osborne last night announced a further £3billion spending squeeze over the next three years.
He is due to deliver his full statement to the House of Commons at 11:15 GMT.
Operation Jasmine: Review due
Blaenau Gwent MP Nick Smith has campaigned on behalf of the families of those alleged to have suffered abuse and neglect. He's welcomed the announcement of an independent review.
When I met the families affected by the collapse of Operation Jasmine in March, two things were clear. They wanted answers and they wanted justice.

Without the bold decision by the First Minister today, these families would have been let down by the system.

Their pain and guilt over what happened to their loved ones deserved a response, and I cannot welcome this response enough.

From the first time I saw the disturbing images of wickedness at these care homes, I knew it was a story that needed to be told and for real lessons to be learned from it.
In the months since, I have been campaigning hard in Parliament to change care home laws, while working with the Deputy Minister for Social Services and Older People's Commissioner to secure an inquiry - always with their story at the forefront of my mind.
But it is the tireless work by these families that has made this possible today. We will no longer have to talk about 12,000 tonnes of evidence lying locked in a warehouse, or a criminal case lying on file.

Instead we will have a review that will tell the public the full story, and hopefully spare generations to come from tragic stories such as this.
– Nick Smith MP, Blaenau Gwent
Load more updates