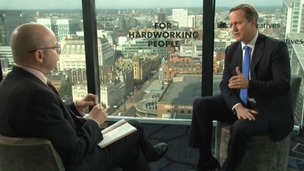 Political Editor Adrian Masters speaks to the party leaders during this year's party conferences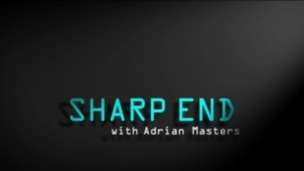 Presented by our Political Editor Adrian Masters, Sharp End brings you reports, interviews and analysis every Thursday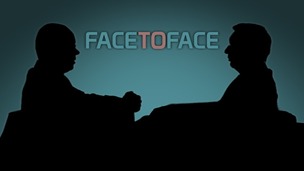 Adrian Masters talks to political leaders, public figures and extraordinary people in this series of one-to-one interviews.
Live updates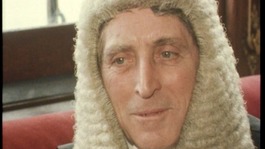 South Wales Police are investigating allegations that former Welsh Secretary George Thomas reportedly abused a child
Read the full story
Police probe into Lord Tonypandy child abuse claim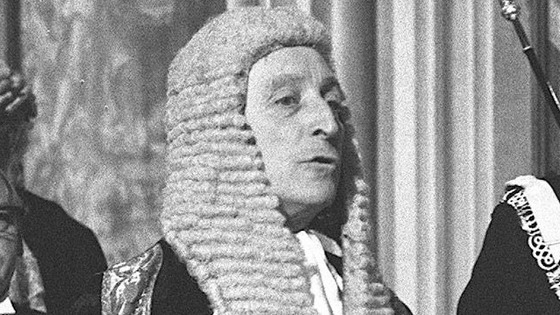 South Wales Police are investigating allegations that former leading Welsh politician, George Thomas, later Lord Tonypandy, reportedly abused a nine-year-old boy.
Advertisement
Police probe into Lord Tonypandy child abuse claim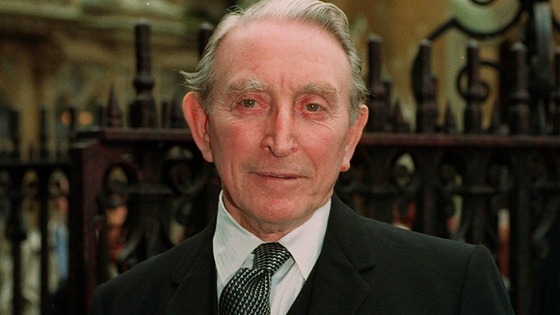 The Independent Police Complaints Commission has confirmed to ITV Wales that it has received a self referral from South Wales Police asking for it to look into the handling of an allegation of reported child abuse by former Welsh Secretary George Thomas.
Assisted Dying Bill debated in Parliament
Welsh Paralympic athlete Tanni Grey-Thompson has told the House of Lords of her fear that legalising assisted dying for the terminally ill would lead to some disabled people feeling pressurised into ending their lives.
There is a myth that our lives are so tragic or painful that we must want to end them. Just this week I was told, "You must have wanted to kill yourself many times in your life". No, I have not. I have experienced excruciating pain. When I was 19, I snapped a metal rod off my spine that came out through my skin, but I have never considered killing myself. The fact is, however, that many people expected that I would ask for that. What if those people were related to me?

Some of the cases highlighted in the media concern people who are not terminally ill and would supposedly not fit the terms of the Bill. However, this raises concerns that this is just the tip of the iceberg or an attempt to soften public opinion. The charity Care has shown that those who support the Bill in principle change their mind when they are presented with the reality of assisted suicide. Then the percentage of those who support it drops from 73% to 43%.
– Baroness Grey-Thompson
Assisted Dying Bill debated in Parliament
The first two Welsh peers to speak in the debate on the Assisted Dying Bill took opposite points of view. A change in the law was backed by the former Plaid Cymru Leader Dafydd Wigley, who has long campaigned for the rights of disabled people and who lost two sons to a terminal illness.
Those lucky enough to have the material resources and family support can go to Switzerland to end their lives, whereas those without the resources or family support have to struggle on from day to day, suffering pain and anguish with no means of relief in their reach.

The existing prohibition on medical assistance to die causes some terminally ill people to take matters into their own hands, without adequate support, and some relatives to risk prosecution for helping a loved one die.

Disability issues have been high on my agenda throughout my parliamentary career. I am clearly uneasy if this legislation causes anxiety to some disabled people. The Bill is geared not to disability, but to terminal illnesses, which generally are totally unrelated to disability.
– Lord Wigley

The bill was strongly opposed by Baroness Finlay, the Cardiff doctor who was sent to the House of Lords in recognition of her work in caring for the terminally ill.
It is not about a right to die. Everyone will die. If you do not want treatment that might prolong your life, you can refuse it. For those with motor neurone disease on a ventilator who want to stop treatment, we can manage their dying peacefully and gently as they die of their illness.

I have seen the strongest people, including politicians and senior doctors, be the most vulnerable when facing dying—vulnerable to coercive influence and vulnerable to their fears. The role of my profession is to address those fears and to support those people, not to encourage them, even silently, to believe that they should foreshorten their lives.

Today's doctors are worn down by workload. They do not know their patients in detail. They know only what they are told in a brief encounter. They cannot possibly detect coercion from family.
– Baroness Finlay
Concerns over building of Newport M4 relief road
Labour's Mick Antoniw tells Political Editor Adrian Masters that the Welsh Government's decision on the M4 relief road project 'could have been handled better.'
He's a member of the Environment Committee which completed its report into the plan today. Other Labour members are also said to be disappointed that the announcement was made before the committee finished its scrutiny.
Advertisement
The new Welsh Secretary Stephen Crabb says there's no competition between him and Welsh Conservative leader Andrew RT Davies.
There had been disputes between Mr Davies and the previous Welsh Secretary over which man should be considered leader of the Tories in Wales.
Mr Crabb says they both have different jobs to do.
New M4 puts budget deal at risk
Plaid Cymru leader Leanne Wood explains why her party has pulled out of budget negotiations with the Welsh Government in protest at its announcement of plans for a new stretch of M4 motorway.
New M4 puts budget deal at risk
The Welsh Lib Dems are now the only party talking to the Welsh Government about a deal to support the budget. Their leader, Kirsty Willaims, says that following Plaid Cymru's decision to quit the negotiations over the £1 billion Newport motorway announcement says she'll keep negotiating but the plan for the M4 makes it "difficult".
The Welsh Liberal Democrat priority for the next budget continues to be extra support for Wales' poorest school children through our Pupil Premium. However, it's very difficult to see how we can support a budget that prioritises the current M4 proposals and that is what we will explain to the Welsh Government in future negotiations.

The M4 announcement yesterday was a huge mistake. It completely flies in the face of the environmental and economic issues. Our proposed alternatives are far less expensive and less likely to damage vast swathes of the environment. A responsible Government wouldn't spend its entire borrowing powers on one single road, leaving no money left for other transport projects.
– Welsh Liberal Democrat Leader Kirsty Williams AM
New M4 puts budget deal at risk
Plaid Cymru leader Leanne Wood has pulled her party out of budget talks with the Welsh Government in protest at the decision to spend £1 billion on a new motorway around Newport. She claimed it was a reckless and undemocratic decision, arguing that cheaper and more effective solutions to the traffic jams on the existing M4 would have left more money to be spent in other parts of Wales.
The Welsh Government does not have a majority in the Senedd and needs the support of at least one other party to get its budget passed. In the past, it has reached a deal with Plaid Cymru, the Liberal Democrats or both. Plaid and the Welsh Lib Dems has reached an agreement to negotiate jointly in future.
This is a stand that Plaid Cymru has been compelled to make. The Welsh Government acted with complete disregard for the democratic institution when it took this decision without proper scrutiny and with no business case.

Plaid Cymru wants the M4 congestion problem resolved now and resolved properly. There is an option to do this at a more reasonable cost giving us the same answer and that is why Plaid Cymru in government turned down this more expensive and environmentally damaging option.

In budget negotiations, we would have worked hard to ensure the best value for money for the Welsh taxpayer, and yet the Welsh Government has blown a billion pounds on this extravagant project when there are more efficient and more cost-effective alternatives.
– Plaid Cymru Leader Leanne Wood AM
Load more updates