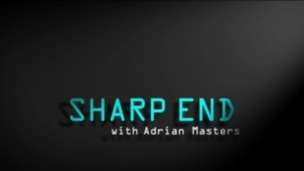 Presented by our Political Editor Adrian Masters, Sharp End brings you reports, interviews and analysis every Thursday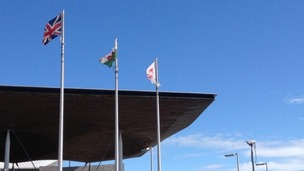 A series of articles looking at how changes in the way Wales is run affect England and the rest of the United Kingdom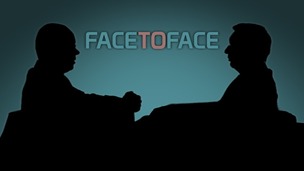 Adrian Masters talks to political leaders, public figures and extraordinary people in this series of one-to-one interviews.
Live updates
Launch of Renting Homes White Paper
Housing Minister, Carl Sargeant will today set out the Welsh Government's plans to improve the legal framework governing rented housing in Wales. His report will be based on recommendations outlined by the Law Commission that the many different forms of rental contract should be simplified .
These proposals will provide a fair,simple and efficient legal base for renting a home in Wales.

The Welsh Government will take forward the recommendations with the aim of making the law easier for tenants and landlords to understand. Doing this will create a more effective rented housing system in Wales
– Minister for Housing , Carl Sargeant
UK Govt 'won't force water competition' on Wales
The UK Government says plans to encourage more competition in the water industry will not be imposed on Wales against the wishes of the Welsh Government. Legislation was announced in the Queen's Speech to reduce water companies' monopolies in an attempt to encourage more investment in the industry.
We are working closely with the Welsh Government in finalising the Water Bill and have no intention of forcing competition on Wales. However making sure we have enough water is one of the major challenges we face in coming years. The changes we are making to the water industry will encourage economic growth and build resilience for the future.
– Wales Office Minister Stephen Crabb MP

The Welsh Natural Resources Minister Alun Davies had said that any intervention by UK ministers would be an "affront to democracy". He vowed to safeguard the not-for-profit status of Dwr Cymru Welsh Water, which supplies most of Wales and some neighbouring parts of England.

Britain's other water companies make returns to their shareholders. They include Dee Valley Water, which supplies Wrexham and Chester, and Severn-Trent, which supplies part of Powys. Plaid Cymru says it would be better to extend Dwr Cymru Welsh Water's model to other companies.
There is no need to introduce further competition into the water market in Wales. In fact, the rest of the UK should learn from the Welsh situation. What we need is long-term stability so that Dwr Cymru Welsh Water can continue to build on the excellent results it has achieved so far.
– Plaid Cymru Environment Spokesperson Llyr Huws Gruffydd AM
Advertisement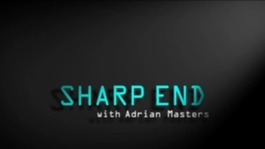 Tonight's Sharp End looks at controversies over Europe, powers for the Assembly and windfarms.
Read the full story
MPs in powers vote
Silk commission announcement to come
Following tonight's joint voting by Plaid and Labour MPs on an amendment to the Queen's Speech a UK Government source said:
"The government expects to be in a position to make an announcement on the Silk commission's recommendations in the coming weeks."
MPs in powers vote
Wales in 'desperate need' of borrowing powers
"The Queen's Speech should have included a Bill to implement recommendations from the Silk Commission's first report. In particular, the Welsh Government desperately needs borrowing powers to counteract the swingeing cuts to its capital budget imposed by the Tory-led Government, and allow it to invest in infrastructure in Wales.

"A deal to give borrowing powers and devolve of a number of minor taxes was agreed by the UK and Welsh Governments in October last year, and subsequently endorsed by Silk in November. We don't understand why David Jones isn't getting on with it.
"The Silk Commission Part One recommendations are a complex set of proposals, and some are contingent on others. For example, we agree with Silk that any future devolution of income tax powers is contingent on a period of assignment, reform of the Barnett formula and a referendum to test the will of the Welsh people. This remains our position and we have repeatedly called on the Government to allow a debate on these issues on the floor of the House."
– Owen Smith MP, Shadow Welsh Secretary
MPs in powers vote
Amendment was 'in best interests of Wales'
"I welcome the Labour Party's support to our amendment which as everybody knows was tabled in the best interests of Wales and its people.

"In light of the comments made by the Shadow Secretary of State for Wales, Owen Smith MP, I wonder why the Labour amendment did not contain a reference to the Silk Commission on devolution or indeed to Wales.

"However, I do hope that this presages an era of co-operation across party lines in order that we can deliver for the people of Wales and assist them to improve the economy in these most pressing of times."
– Elfyn Llwyd MP, Plaid Cymru Parliamentary leader
Advertisement
MPs in powers vote
Vote on more powers for Wales
Labour and Plaid Cymru have joined forces in a Commons vote on transferring more some tax and borrowing powers to Wales.
Plaid had tabled an amendment to the Queen's Speech 'regretting' the lack of a Government of Wales bill to make a transfer possible sooner rather than the draft bill which was included in the UK Government's programme of planned laws.
237 MPs backed Plaid's call but government MPs managed to defeat it with the votes of 316 MPs.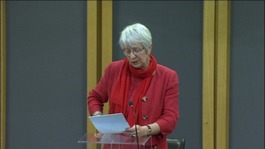 Labour AM Jenny Rathbone explains her concerns on the promotion of caffeine loaded energy drinks to children and young people
Read the full story
Actors' smoking ban to stay
Reducing smoking must be priority says Plaid
The Welsh Government's decision not to go ahead with an exemption for actors to smoke on film and television sets and on stage has been welcomed by Plaid Cymru. The party had opposed relaxing the ban on smoking in enclosed public spaces.
I'm glad that the Welsh Government has withdrawn this legislation. It was clear from the evidence given to the [Health] Committee that creating an exemption from the ban was not justified on health or economic grounds. Reducing smoking must remain one of the priorities for the Health Minister. Banning smoking in public places has been a great success and we believe that there are further measures that the Welsh Government could take to reduce smoking.
– Plaid Cymru Health Spokesperson Elin Jones AM
School closure to go ahead at the end of term
The Education Minister has instructed Cardiff Council to close Llanrumney High School this August. It was due to close next year but Leighton Andrews had been considering ordering the school's early closure after Estyn Inspectors said it would have to be put into special measures if it stayed open.
While I recognised that in this instance the authority was taking positive action to close a failing school it was, and still is, my concern that the timeframe of closure by August 2014 is too drawn out and does not effect the closure of Llanrumney quickly enough.
The standards of education currently provided by Llanrumney are unsatisfactory and the numbers on roll are falling. The school's prospects for improvement are judged by Estyn to be unsatisfactory raising questions as to the school's ability to improve poor standards. It is my belief that closing Llanrumney earlier will benefit its pupils.
The local authority and Estyn both ... support my proposal to secure the closure of the school in August 2013. While no doubt many of the pupils and staff will be disappointed that I have determined to move ahead with a direction to close the school I believe on the basis of weighing all the available evidence that although this is a difficult decision, this is the right course of action.
– Education Minister Leighton Andrews AM

Pupils will be transferred to a merged school on the Rumney High School site.
Load more updates