Scientists at Cardiff University hope to create a "super mead" using a mixture of herbs that can tackle salmonella.
Read the full story ›
Alex Dry, from Abergele, has picked up a Crest prize from the British Science Association.
Read the full story ›
Advertisement
A final dig at the site of an early Medieval chapel on Pembrokeshire beach is expected to reveal more about the history of Wales.
Read the full story ›
Eifion Glyn filmed the aftermath for Y Byd ar Bedwar. He's returned to the area and seen the massive project to make the site safe.
Read the full story ›
A report to coincide with International Women's Day is calling for more women to enter roles in science and technology.
Read the full story ›
Stargazers in some parts of Wales were treated to a dazzling display of the Northern Lights on Sunday evening.
The Northern Lights - or Aurora Borealis - are caused by charged solar particles interacting with the Earth's magnetic field, and is usually only visible in the far north of Scotland.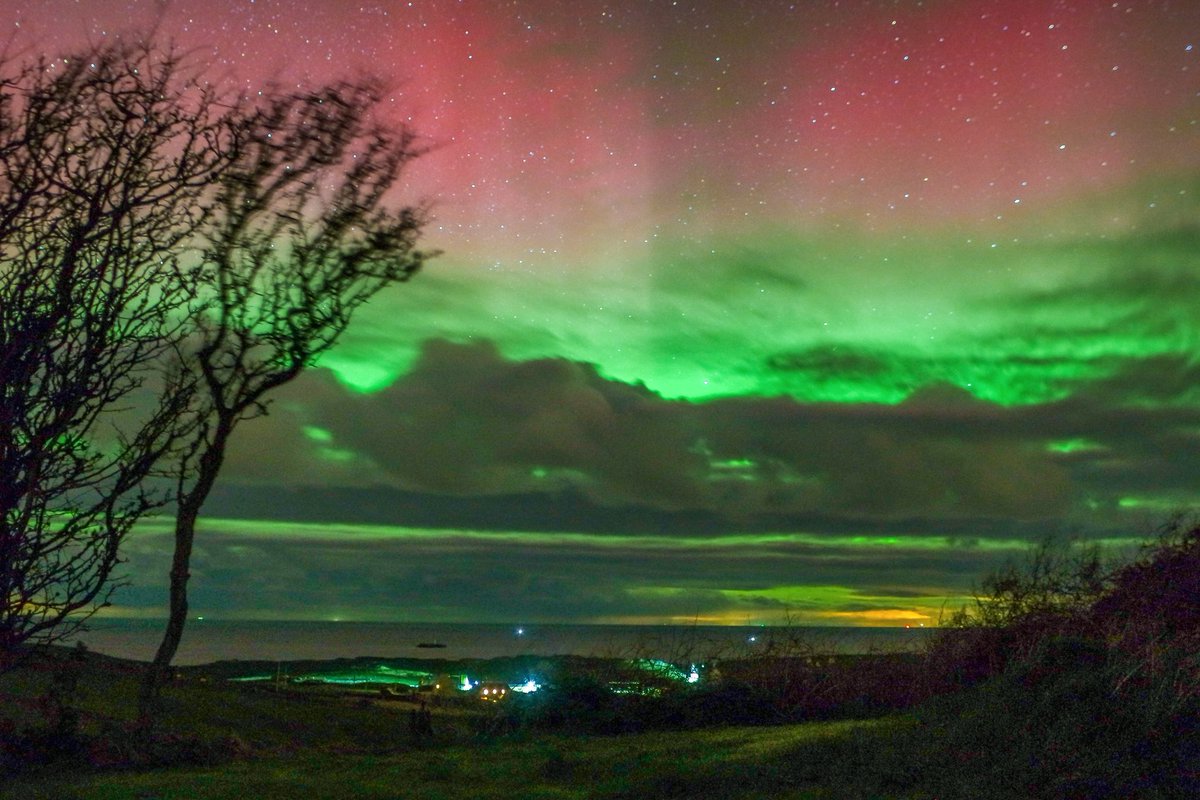 If you have more pictures or videos we'd love to see them:
Twitter: @ITVWales
E-Mail: wales@itv.com
Facebook: facebook.com/itvnewswales
Advertisement
Pupils from a Welsh high school will get the chance to speak to astronaut Tim Peake via live link on Saturday.
The lucky students from Builth Wells High School will get the chance to ask Tim questions live from aboard the International Space Station at 10.50am.
Earlier this week Tim sent a special message to thank the people of Wales on St. David's Day.
We're all very nervous but also very excited. It's been a massive project for our school and a lot of work to get to this point.
– Dr Phillip Perkins, Science teacher, Builth Wells High School
Quick and efficient way of producing hydrogen peroxide could help provide clean water to the poorest and most remote populations.
Read the full story ›
Scientists are joining the Pembrokeshire Coast National Park Authority in appealing to members of the public to stop taking fragments of 'bluestone' from protected sites like Carn Menyn in the Preseli Hills.
The spotted dolerite is thought to have been used to build Stonehenge in Wiltshire.
If somebody took a hammer and started bashing chunks off a bluestone at Stonehenge there would be an outcry. To me, what is happening at Carn Menyn is just the same.

The vast majority of walkers go to the Preseli Hills to enjoy the wonderful scenery of the National Park landscape and we would ask that people please leave it as they found it for others to enjoy.
– Phil Bennett , Pembrokeshire Coast National Park Authority
Confusion between look-alike and sound-alike medication names accounts for up to one in four medication errors, threatening patient safety. A Swansea University led team of scientists has explored the main reason for the confusion.
It says errors can occur during prescribing, transcribing, dispensing, and administration of medicines. Some errors will result in overdose, adverse drug reactions, or under-treatment, and cause serious harm to patients.
The study explored the medication naming process to identify the reasons for confusion.
It found that compliance with World Health Organisation naming guidelines was inconsistent and recommended that the stem system should be clarified and better ordered to avoid risk of confusion.
Load more updates