There are 44 results for "Pwllheli"
New peak hourly trains between Aberystwyth and Shrewsbury will be among extra services to be funded by the Welsh Government on the Cambrian and Heart of Wales rail lines.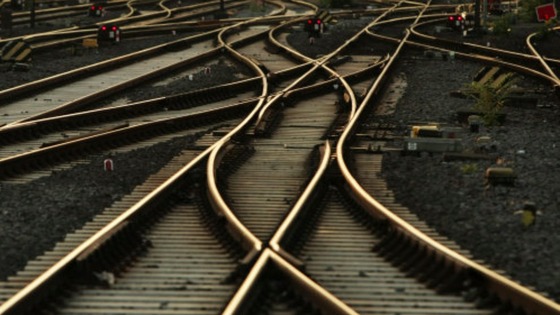 The announcement will also see four new return services operate between Aberystwyth and Shrewsbury from Monday to Saturday, and improvements to evening services on the Cambrian Coast between Barmouth and Pwllheli.
The new services will operate on an initial three-year trial basis and are expected to come into place from May 2015.
The Welsh Government say the additional services will create 20 new train crew and depot jobs.
Announcing the new services, Transport Minister Edwina Hart said: "This investment demonstrates our commitment to supporting public transport, which is a vital way for many people, including some of the most vulnerable in our society, to access jobs and services."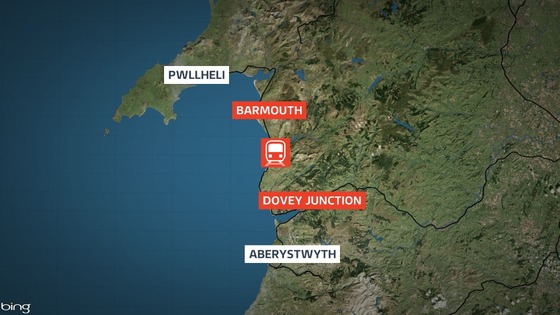 Network Rail is planning to re-open one section of the Cambrian Coast railway between Dovey Junction and Barmouth this week. The Cambrian Coast line has been closed following severe storm damage at the start of this year.
The railway, which runs betweens Dovey Junction and Pwllheli, was battered by the high tides and storm surge in the first week of January.
Repairs to the Cambrian Coast railway are expected to be completed in mid-May and it is estimated to cost around £10m.
Advertisement
Ten people rescued after wave hits bus in Pembrokeshire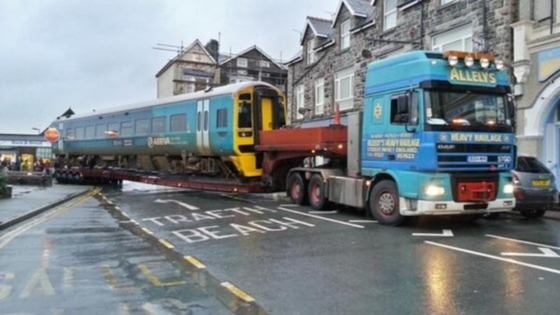 Network Rail says it will have to take "a phased approach" to reopening the Cambrian Coast line.
The line is expected to reopen as far as Barmouth by February, but the stretch from Barmouth to Pwllheli will not be fully repaired until May.
"This has been an extremely challenging period, but the rebuilding operation is underway and our priority is to safely re-open the railway as soon as is possible" says Network Rail's Mark Langman.
"I would like to take this opportunity to apologise for the on-going inconvenience and also thank rail passengers for their patience as we repair this unprecedented damage."
Ten people rescued after wave hits bus in Pembrokeshire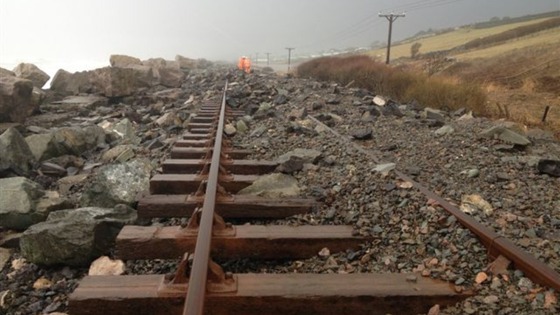 Repairs to the Cambrian Coast railway will take months, say Network Rail.
The line is closed between Dovey Junction and Pwllheli after recent storms left debris strewn across the tracks.
Engineers intend to have the route open by mid-May.
More: stranded Barmouth trains transported by lorry
Clean-up operation continues after severe storms
Huge waves and heavy storms have been battering the Welsh coastline for several weeks, and today authorities began to count the real cost of the damage.
In Newport, last Thursday, homes were evacuated as water levels began to rise on the River Usk .
At Amroth in Pembrokeshire, the road on the seafront collapsed causing huge disruption.
In Aberystwyth, residents have been evacuated twice because of the threat of massive waves.
The railway network is affected between the seaside town and Pwllheli and may not be reopened for weeks.
And in Rhyl, 150 homes were evacuated when the storms began over Christmas.
In some parts of Wales, it's predicted the cost of repairs will run into millions of pounds. Kevin Ashford reports.
More: The storm damage to Wales' railways
Clean-up operation continues after severe storms
Four people were rescued from waist-deep water at a flooded farm this morning in Llanbedr near Barmouth.
The RNLI Flood Rescue Team, working alongside North Wales Fire Service, the Coastguard and Ogwen Valley Mountain Rescue Team, was originally helping support operations at Pwllheli, but were diverted to the farm at around 11.30am.
The Pwllheli lifeboat crew also took part in an operation to evacuate five people from flooded caravans in the town.
Advertisement
Clean-up operation continues after severe storms
Replacement road transport between Machynlleth - Harlech - Pwllheli has been withdrawn due to flooding & dangerous road conditions #UKStorm
Clean-up operation continues after severe storms
Flooding has closed the line between Pantyffynnon and Llanelli. Road transport has been requested #UKStorm
Road transport conveying passengers between Pwllheli and Barmouth in both directions until further notice due to flooding #UKstorm
Ticket restrictions have been lifted, passengers with tickets dated for today may use any train. Tickets will also be valid on 4 January.
A search in the Irish Sea for a missing man has been stood down.
The man aged in his 40s was reported missing from Pwllheli, North Wales, on Friday evening after his was a car was found parked on the promenade.
Holyhead Coastguard searched the area from early yesterday morning with the assistant of three lifeboats and a rescue helicopter from RAF Valley in Anglesey.
A coastguard spokesman said it was awaiting more information from the police before any further searches.
A large search operation has been taking place for a 49 year-old man off the coast of Llen at Pwllheli.
An RAF rescue helicopter, two coastguard teams and three lifeboats have been searching eleven miles of coastline.
Police called for assistance after the man's car had been found parked on the promenade at Pwllheli last night.
The search extended from Llanbedrog to Criccieth but he has not been found.
A Sea King helicopter based at Valley in Anglesey and lifeboats from Abersoch and Pwllheli were involved.
Load more results