There are 88 results for "tata"
Osborne visits south Wales after pledging to support business
Chancellor George Osborne took the time to indulge in a game of bingo during his south Wales visit.
Mr Osborne was at Castle Bingo in Cardiff, after meeting workers at Tata Steel in Port Talbot and seeing coins being minted at the Royal Mint in Llantrisant.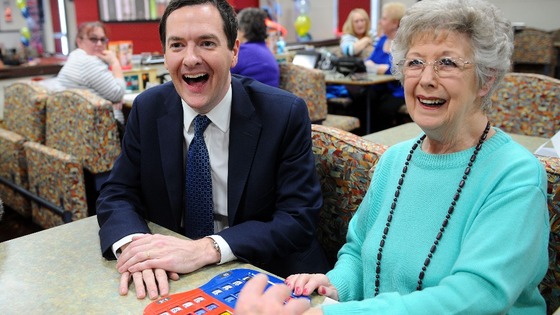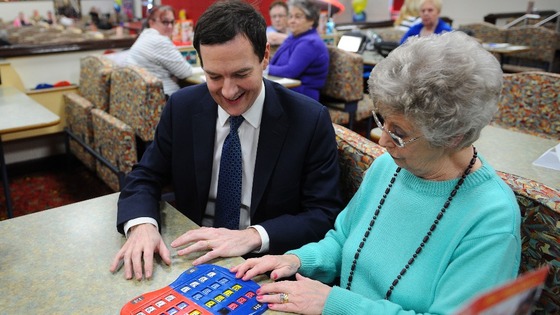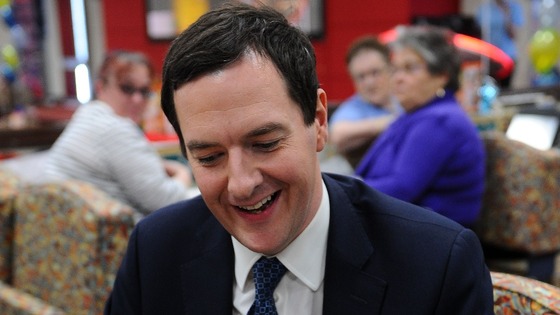 Osborne visits south Wales after pledging to support business
Chancellor George Osborne is in south Wales today visiting a steelworks, the Royal Mint and a bingo hall following last week's budget.
Mr Osborne met workers at Tata Steel's Port Talbot works this morning, before going on to the Royal Mint in Llantrisant and Castle Bingo in Cardiff.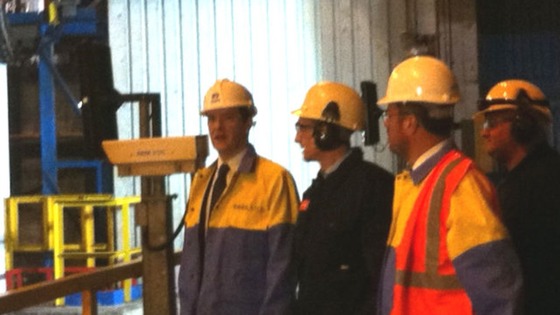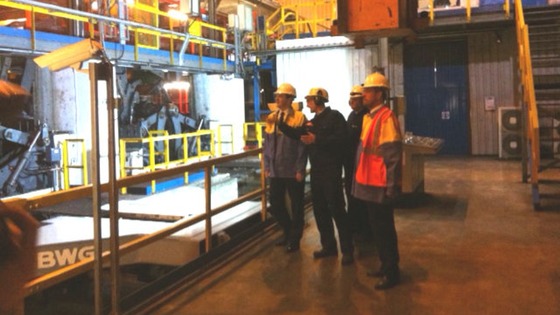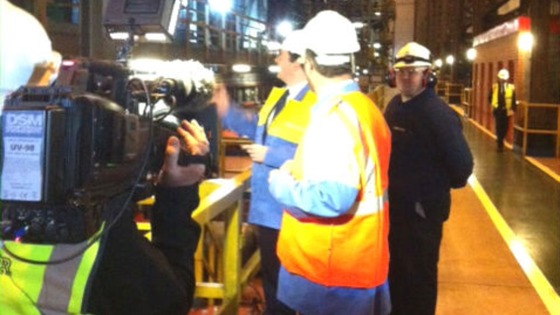 Advertisement
Budget 2014: What does it mean for Wales?
In his Budget, George Osborne promised to support manufacturers, and back businesses who invest and export.
Our Business Correspondent Carole Green **reports from one of Wales' biggest industrial employers, Tata Steel in Llanwern.
Budget 2014: What does it mean for Wales?
Enterprise zones in EbbwVale,Milford haven & Deeside will benefit from another 3 years ofenhanced capital allowances announced by Chancellor
Steel workers jobs go in Newport
Welsh Government says it's in discussions with the Newport steelworks' management on how it can assist.
This is disappointing news, especially as the Cogent operation at Newport has made considerable efforts to drive down costs and increase market share as the steel industry in Europe continues to operate in extremely difficult market conditions.
We are currently in discussion with senior management at the plant to determine how we may be able to assist with future investment in potential projects that could further help increase the efficiency and innovation of the plant.
Welsh Government officials will also liaise with the various agencies and organisations which will be able to work with affected employees to provide advice and guidance and identify alternative sources of employment
– Welsh Government Spokesperson
Steel workers jobs go in Newport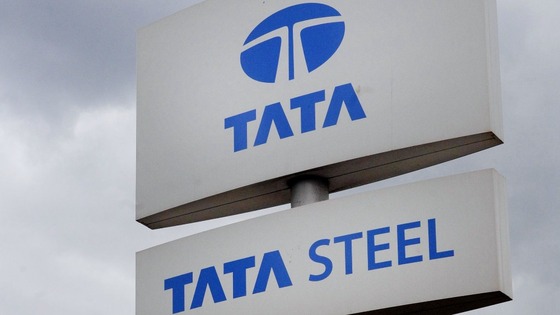 Over 120 jobs are set to be axed under plans to restructure a Newport steel plant to secure a more "sustainable and competitive" performance.
Cogent Power, a subsidiary of Tata Steel, said 83 direct jobs and 40 contractor posts were at risk at its Orb Electrical Steelworks.
Managing director Stuart Willie said, "The changes we are making are essential for the long-term future of the operations at Orb. Every effort will be made to support employees and, where practicable, achieve job losses through voluntary redundancies.
"European demand for the grain oriented electrical steels we make is still more than 20% down on 2008 levels and we see high levels of imports into Europe. We anticipate it will be several years before demand returns to 2008 levels."
Roy Rickhuss, general secretary of the Community union, said, "This is yet another example of how the economic recovery isn't reaching the European steel industry.
"The Government could provide some relief in terms of energy costs in the forthcoming budget by freezing the Carbon Price Floor and providing targeted relief from the Renewables Obligation to those foundation industries, such as steel, that are part of the renewables supply chain."
Advertisement
Steel giant holds discussions over new power generator
Tata Steel's Glenn Perry says progress is being made between residents and the company over the issue of pollution.
Steel giant holds discussions over new power generator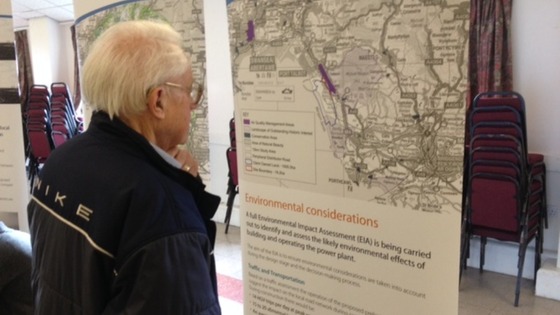 Port Talbot residents have been looking over plans from Tata Steel for a new power generator. Plans are on show at the Taibach Community Centre.
Steel giant holds discussions over new power generator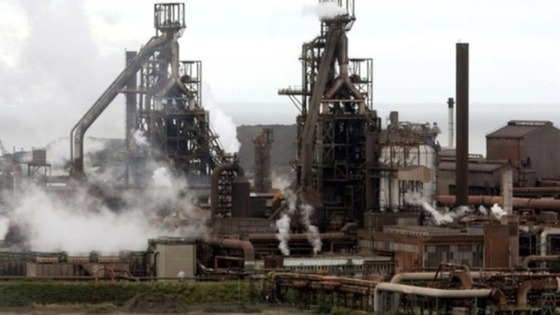 Tata steel will hold discussions today over a new power generator that their looking to build on the existing site at Port Talbot.
Over the coming weeks the company will be giving local people the chance have their say on the scheme.
Although a separate issue, today's discussions will also give residents the opportunity to raise their concerns over ongoing pollution issues in the area.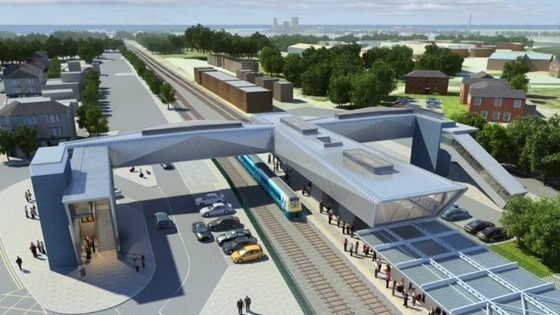 Final plans for the improvement of Port Talbot Parkway railway station will be unveiled later today. Work on the £11m project has begun recently and will continue until Spring 2015.
It will see the demolition of the existing station to make way for a new development which will comprise of better access to platforms, a new ticket office and waiting areas, as well as a new car park.
Network Rail is holding the public event for the public at The Grand Hotel in Station Road in Port Talbot from 3-8pm
Representatives from Network Rail, who are delivering the scheme, will be present, alongside members of Kier Plc, Arriva Trains Wales and Tata Steel.
Load more results