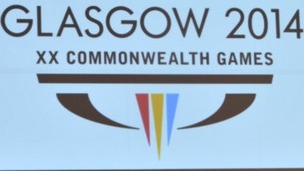 The Glasgow 2014 Commonwealth Games starts today with the opening ceremony at Celtic Park.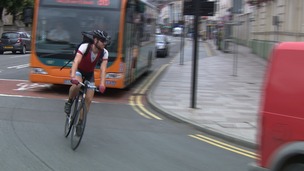 If you missed Wales this Week, Cycling's New Roots, you can now catch up online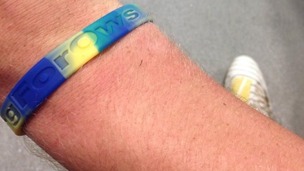 Cardiff Blues have launched a fundraising and awareness campaign in support of injured player Owen Williams.
Live updates
Wales leads the way with new Active Travel Act
While the Welsh Government focuses on increasing the number of cyclists in Wales through its new Active Travel Act, our local authorities are tasked with the challenge of making cycling more accessible.
Below is a list of the resources which are available in Wales, to help us to gain the confidence and skills we might need to get on our bikes.
Please contact your local authority offices if you would like more information about the support which is available to cyclists in your area.
Road safety training A number of local authorities in Wales, including Cardiff Council and Powys Council, offer free road safety classes for adults. If you're based in Caerphilly, The Caerphilly Travel Hub offers free cycle training for adults and children on Wednesday afternoons.
If you work in either Pontypridd, Cardiff or Caerphilly, you may also be entitled to free cycle training as part of the Smarter Journeys to Work Project
www.sustrans.org.uk/wales/what-we-do/workplaces
And if you don't qualify for free cycle training, then CTC and Cycle Training Wales both offer some great value cycle training packages.
www.ctc.org.uk www.cycletrainingwales.org.uk
Route Planning Google Maps offer clear and up to date route planning for cyclists. Simply enter the location that you wish to travel to, choose 'Cycling' as your mode of transport, and Google Maps will demonstrate a variety of cycle routes along with an estimated journey time. It can also highlight cycle trails, cycle-friendly roads and the types of terrain that you might encounter.
Visit Wales have also compiled a list of the most picturesque cycle routes in Wales, including the Mawddach trail in Snowdonia and the Elan Valley Trail in Mid Wales.
www.visitwales.com/holidays-breaks/family-holidays/bike-riding-routes
Cycle to Work Scheme A growing number of employers across Wales are signed up to Cycle Scheme, a scheme that allows employees to obtain a free bicycle in order to cycle to work. To find out if your employer is signed up to this scheme, you should speak with your manager or HR department. If your employer is not signed up to the scheme but you'd like to invite them to join, you can find out how by visiting the Cycle Scheme website.
Bike MOT
Got a bike in the garage that's gathering dust? Sustrans Cymru recommend you pay a visit to your local bike shop, who will offer services to get your bike back into shape for very reasonable prices. And if you work in Pontypridd, Caerphilly or Cardiff, you might also be entitled to free bike maintenance sessions as part of the Smarter Journeys to Work project.
www.sustrans.org.uk/wales/what-we-do/workplaces
Cycling Clubs
If you fancy a bit of company, The British Cycling Organisation has compiled a database of different cycling clubs across the UK. Simply select 'Wales' or enter your postcode and you can choose from a variety of cycling clubs across the country.
www.britishcycling.org.uk/clubfinder
For the Kids
Cycling proficiency classes are increasingly offered free of charge in schools. However, there are also a number of classes, activities and resources accessible for kids across Wales.
Beicio Cymru have outlined a few, including kids classes in Aberaeron and Carmarthenshire.
www.britishcycling.org.uk/wales/article/wcst-Welsh-Cycling-kids-activities
Sustrans have also produced a detailed webpage dedicated to children's cycling, including information on where to cycle, how to stay safe and the different types of bike seats available.
www.sustrans.org.uk/change-your-travel/children-and-families/cycling-kids
Bike Security
North Wales police offer free bike marking at a variety of events, and launched their 'Bicycle Watch' scheme in 2012 which they encourage cyclists to join for free by visiting www.north-wales.police.uk.
South Wales police also offer free bike marking at a variety of events, which they announce via their Facebook page
They have also compiled a detailed webpage on how to keep your bike safe, available at
www.south-wales.police.uk/more-about-us/protect-bike/
For updates on road safety initiatives in Wales, check out:
Wales leads the way with new Active Travel Act
Later this year the Welsh Government will implement a pioneering act which will place a requirement on local authorities to create and maintain so called Active Travel routes, for walking and cycling.
The aim of the act is simple - to increase the number of cyclists in Wales from a modest 2% of adults to a much fitter 10% by the year 2020. But many have been left questioning if our roads are ready for such an increase.
With increasing concern over issues of congestion, and ill health caused by some of the highest inactivity levels in Europe, many believe that the active travel act could offer multiple benefits. But with a total of one hundred deaths or serious injuries caused to cyclists in Wales last year, it is not without its risk.
Dr Rhodri Martin, from the Royal Glamorgan Hospital in South Wales, specialises in the benefits of exercise to our everyday health
"As a nation we are already suffering from a huge amount of chronic disease as a result of our inactivity levels. But by making it easy for people to cycle to work, by making people feel safe when they are cycling, little steps like that will help drive forward our physical activity levels"
– Dr Rhodri Martin, Medical Exercise Registrar

It is Dr Martin's belief that the introduction of the active travel act could solve our inactivity problems and help to promote a fitter, more active nation, which could potentially lead to huge benefits to our health system.

Tonight, Andrea Byrne takes to two wheels to find out more about the Active travel Act, and to ask how safe our roads really are.

Wales This Week, Cycling's New Roots is on Tonight at 8 on ITV Cymru Wales
Advertisement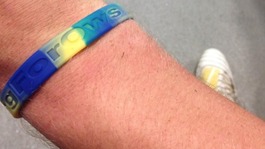 Cardiff Blues have launched a fundraising and awareness campaign in support of injured player Owen Williams.
Read the full story
Swansea have announced that Michu has joined Napoli on a season-long loan deal with the Italian club holding an option to make the transfer permanent.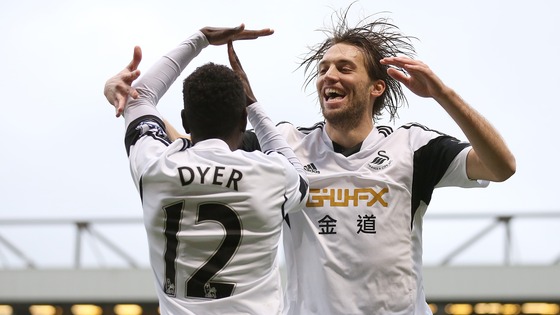 The 28-year-old, who arrived at the Liberty Stadium in July 2012 from Rayo Vallecano, completed a medical with Rafael Benitez's side on Thursday morning.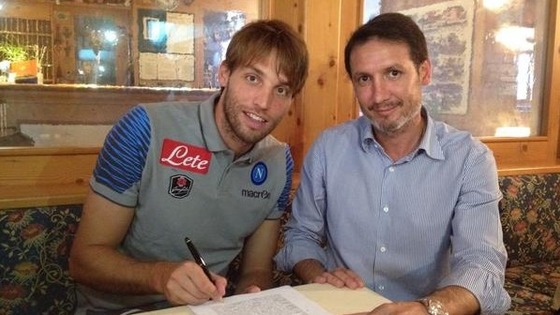 Michu scored 22 goals in all competitions during his first season at Swansea but struggled to recapture that impressive form last term as injuries took their toll.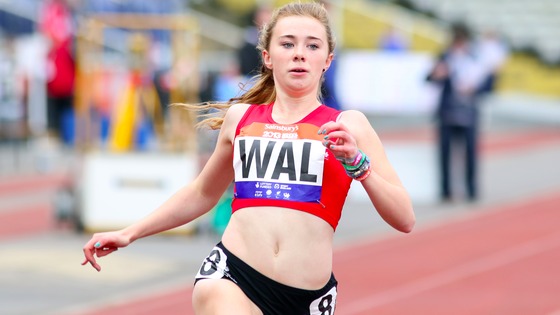 Wales' youngest athlete at the Commonwealth Games, sprinter Hannah Brier, has been juggling preparing for Glasgow with taking her GCSE exams.
Hannah will be running in the 4x100m at the event later this month. She says she learned of her selection for Team Wales on the morning of her history exam and told ITV news that her whole school have been supportive.
Wales rugby star Alun Wyn Jones will receive an honorary degree from Swansea University today.
He was born in Swansea and graduated from the university in July 2010, after completing his law degree part-time while playing rugby at the top level.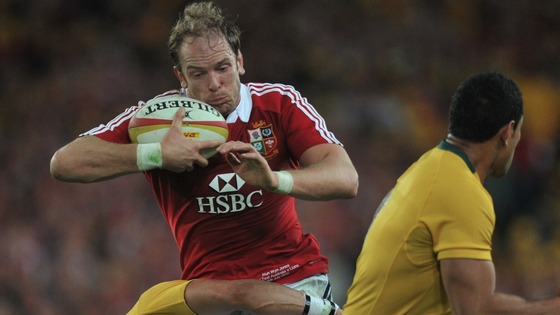 The 29 year old second row is now being recognised for his outstanding achievements as a rugby player with the Ospreys, Wales and the British and Irish Lions.
Advertisement
Veteran Team Wales shooter Dave Phelps will be going head-to-head with his fiancee Sheree, who is representing England when the Commonwealth Games.
Their rivalry has not stopped them helping one another out in training - while they are also getting ready for their wedding, just three weeks after the Glasgow Games.
Read More: Sporting couple prepare for Glasgow - and their wedding
Welsh athlete Gareth Warburton charged with doping
Welsh Athletics has released a statement following the suspension of 800m runner Gareth Warburton on anti-doping charges.
It says it "strongly supports clean sport and has established a comprehensive education programme for its athletes."
Welsh Athletics can confirm the provisional suspension of athlete Gareth Warburton after being charged with committing anti-doping rule violations under UK Athletics Anti-Doping Rules (presence of prohibited substances).

Gareth has the opportunity to respond to the charges against him, and to have those charges determined at a full hearing before the National Anti-Doping Panel.

Welsh Athletics strongly supports clean sport and has established a comprehensive education programme for its athletes.

Welsh Athletics will not be making any further comment.
– Welsh Athletics statement
Gareth Bale is celebrating his 25th birthday with cake from his team mates at Real Madrid.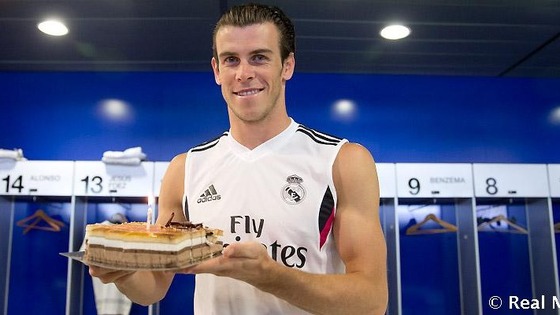 In his first season with Real Madrid he won the Champions League and the Copa del Rey, scoring in both finals.
The club's webpage said Bale was congratulated by his teammates immediately before a training session and before taking to the pitch the Welshman was presented with a birthday cake.
Welsh athlete Gareth Warburton charged with doping
Welsh 800 metre runner Gareth Warburton has been provisionally suspended from all competition after being charged with an anti-doping offence.
The 32-year-old from Caernarfon had been due to compete at his third Commonwealth Games in Glasgow this month before being informed of his suspension.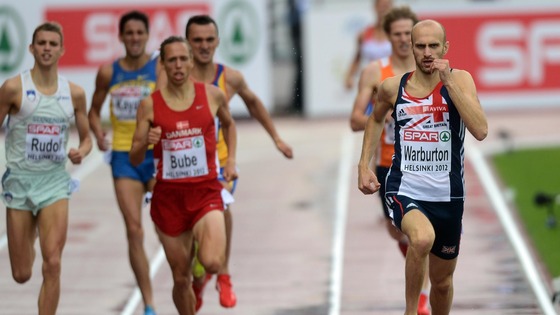 Warburton holds two medals from the European Indoor Championships and was also part of the Great Britain team at London 2012, where he failed to qualify from his first round heat.
In a statement released by his management Gareth said:
The news of this anti-doping rule violation has come as a great shock to me. From the outset, I would like to state that I have not knowingly taken any banned substance.

As a professional athlete, I have always supported and have been an advocate of clean sport. Nothing has changed in this regard.

However, I recognise that the responsibility for this situation lies with me and I'm committed to working with UK Anti-Doping and will fully cooperate in the legal process.

I'd like to take this opportunity to wish the best to all my team mates heading to the Commonwealth Games and apologise that I won't be able to join them as part of Team Wales.
– Gareth Warburton
Load more updates