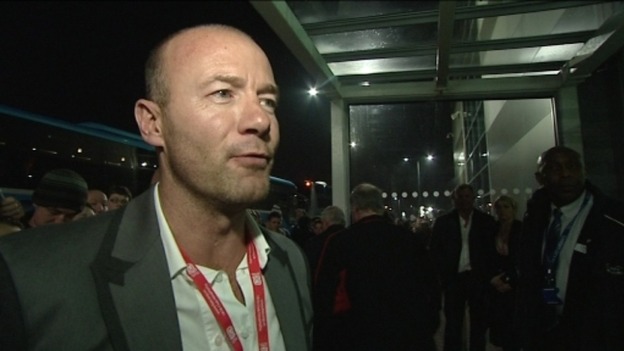 Gary Speed's friend and former team mate Alan Shearer spoke to ITV Wales after last night's game
"I suppose for the first time in history the result didn't matter. I think it was about the turnout, the response and the atmosphere" he said.
"His boys came out to the lounge and spoke to us beforehand. They had us all in tears!"