Opt-out organ donation plans
The Welsh Government is planning to introduce a system of presumed consent for donating organs by 2015.
In this week's programme, Wales This Week speaks to those who have been directly affected by organ donation in Wales, and we investigate controversial Welsh Government plans to introduce an opt-out donor scheme .
Wales This Week, From the Heart, is on Monday at 8 on ITV Cymru Wales
An opinion poll looking at our attitudes towards an opt out system of organ donation in Wales has shown most of us favour the move.
Almost half of those questioned for the Welsh Government said they liked the idea with 22 per cent saying they were against.
Dr Chris Jones, Deputy Chief Medical Officer, says the poll also found support was strongest among older people and those living in North Wales and weakest among the young and people living in Swansea.
Wales will be the first place in the UK to have an opt out system of organ donation should the law change.
Advertisement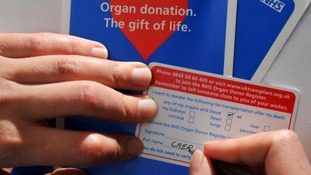 Results of a survey published today show support for the Welsh Government's proposals, but nearly a quarter of people want more information.
Read the full story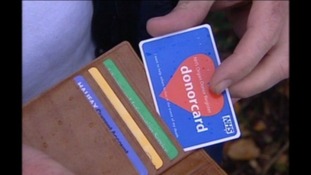 The Welsh Government's consultation on draft organ donation legislation closes today.
Read the full story
The majority of people in Wales who responded to a consultation agree with plans for opt out organ donation. The Welsh Government intends to introduce presumed consent where people's organs are available for donation after their death unless they've formally objected. Rob Shelley reports.
Rhys Llewellyn nearly died before Christmas because there wasn't a suitable donor for his heart transplant.
But just before Christmas, he got given the heart that saved his life. He talks to reporter Nicola Hendy about his experiences on the waiting list.
Advertisement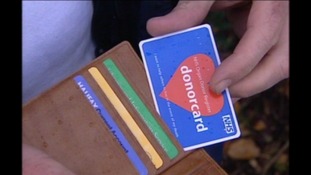 The Welsh Government today publish the results of a consultation on the issue of presumed consent
Read the full story
Back to top