"Return our traffic wardens"
A petition calling for the return of traffic wardens to Barry has been handed into the Senedd.
The Vale of Glamorgan Council says it will be bringing in civil enforcement officers to regulate parking in Barry.
A petition, calling for something to be done about illegal parking, was handed into the Senedd earlier.
Councillor Geoff Cox says the officers should be in place by March next year.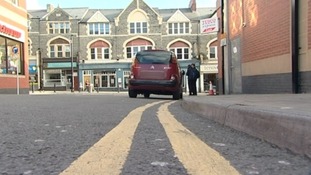 Two years ago police stopped providing traffic wardens in Barry, now there are calls to bring them back.
Read the full story
Advertisement
Back to top