Parents 'to be hit' by welfare reforms
The charity Save the Children says the UK government's plans to introduce a 'Universal Credit' for benefit payments will hit parents, and particularly single mothers, hard financially.
James Pritchard, Head of Wales for Save the Children, says single mothers will bear the brunt of the UK Government's welfare reforms.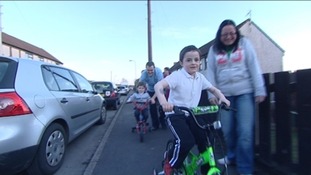 Save the Children claims that thousands of parents will be forced into debt, or have to work longer hours, because of benefit reforms.
Read the full story
Advertisement
Back to top