Budget 2012
The Chancellor George Osborne presents the UK Government's 2012 Budget
Welsh Lib Dem leader Kirsty Williams says it was her party that persuaded the Chancellor to increase income tax threshold.
Since 2010, 133,200 workers in Wales have been lifted out of paying income tax. We will continue towards ensuring that no worker pays tax on the first £10,000 they earn".
– Welsh Lib Dem Leader Kirsty Williams
Wales Office also estimates that increasing the child benefit threshold will benefit 21,000 Welsh households. 70,000 low paid workers will be better off due to an increase in the national minimum wage. If Valleys rail electrification goes ahead it will represent an investment of some £300 million.
Advertisement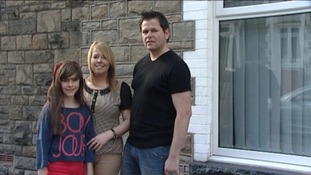 From fuel to smoking, what the Budget will mean for the money in your pocket.
Read the full story
Although the Budget report doesn't note changes of less than £100 million, the Welsh Secretary Cheryl Gillan has identified an extra £11.7 million between now and the next spending review. The Wales Office also estimates that Welsh 42,000 people will no longer have to pay any income tax.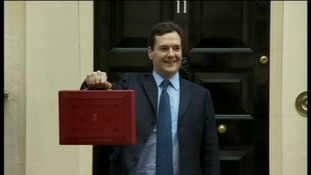 Plans for a rise in fuel tax will go ahead and regional pay rates will be introduced sooner for public sector workers.
Read the full story
George Osborne says the "central goal" of his 2012 Budget is "to support working families", and announces that people will be able to earn up to £9,205 before they pay income tax. This will mean 42,000 people in Wales don't have to pay tax at all.
Advertisement
The Budget document shows the money that the Welsh government receives from the Treasury is frozen at £14.6 billion until April 2014, when it will rise by £100 million. Under the plans announced by the Chancellor last year the freeze in cash terms would have continued until at least April 2015.
Our Correspondent Esyllt Carr catches up with a range of people with different concerns from across Wales, to see if their expectations of the Budget announcement were met.
This is a disappointing budget for Wales. It's not a budget for jobs and growth.
– Welsh Government spokesperson
The Chancellor said that he would freeze vehicle excise duty for road hauliers, as part of efforts to "ease the burden on motorists." But he said he won't be cutting fuel duty, or in fact deferring the fuel duty rise planned for August.
Load more updates
Back to top