Badger cull dropped
The Environment Minister John Griffiths has announced that the Welsh Government will drop a proposed cull of badgers in Pembrokeshire.
Labour AM criticises former minister's badger cull comments
Labour says comments made by Plaid Cymru's Elin Jones in the wake of today's decision not to go ahead with a badger cull are 'grossly irresponsible.' As Rural Affairs minister, Ms Jones had overseen the earlier cull plans, and reacted to this afternoon's announcement in the Senedd.
Farmers will now have to decide how best to protect their cattle and I for one would not blame them for anything they do.
– Elin Jones, Plaid Cymru AM

Labour Assembly Member Rebecca Evans has herself responded by calling on Plaid Cymru's new leader Leanne Wood to take action.
Leanne Wood should now publicly distance herself from Elin Jones' grossly irresponsible comments and formally ask her to withdraw them.
– Rebecca Evans, Labour AM
Vaccination of badgers to start by end of May
Welsh Government expects that vaccination of Pembrokeshire badgers will start within the next two months. Work will be carried out by contractors originally engaged for the abandoned badger cull. It's hoped that 70% of badgers in the intensive action area will be vaccinated.
Advertisement
Vaccine will be too late for a quarter of badgers
Welsh Government sources say it rejected testing badgers for TB when they're trapped for vaccination. The vaccine won't work on the estimated 27% of badgers that are infected in north Pembrokeshire. But a quick test would be unreliable and only obviously sick or injured badgers will be destroyed.
Minister says no to badger cull
Welsh Environment minister John Griffiths tells Assembly members there'll be no cull of badgers in an area of North Pembrokeshire as part of efforts to end bovine TB.
RSPCA relief at plans to shelve badger cull in Wales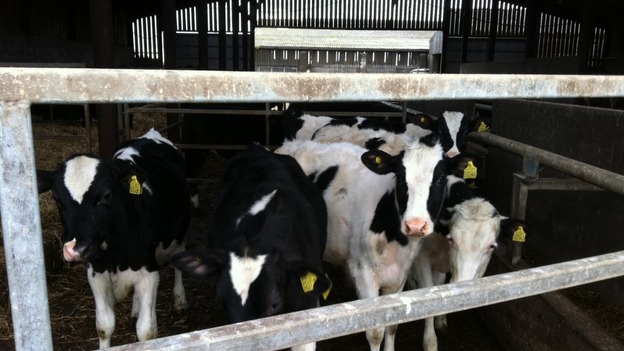 The RSPCA have supported a decision by the Welsh Government not to proceed with plans put forward by the previous government for a badger cull in Pembrokeshire.
Claire Lawson, external affairs manager for RSPCA Cymru said:
"The RSPCA recognises that Bovine TB in cattle causes massive hardship for farmers in endemic areas and that there needs to be a sustainable and humane solution.
"The Society bases its animal welfare stance on moral and ethical values of care and compassion, but relies on sound science to inform its decision-making, formulate its policies, define its strategies, and promote change for the improvement of animal welfare."
"We still strongly believe that vaccination coupled with the increased levels of cattle testing, improved bio-security and control on the movement of cattle is the way forward."
Conservatives criticise badger cull decision
Your decision to abandon (plans for a badger cull) ... will be a bitter blow to rural Wales and many farmers in the TB hotspots will feel that the light at the end of the tunnel has been snuffed out.
– Antoinette Sandbach, Welsh Conservative Shadow Rural Affairs minister
Advertisement
Welsh Environment minister John Griffiths tells Assembly members there'll be no cull of badgers in an area of North Pembrokeshire as part of efforts to end bovine TB. Instead there'll be a programme of vaccination.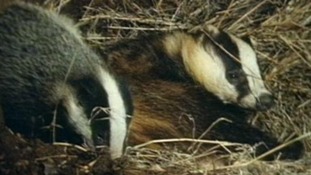 The Welsh government has dropped plans to cull badgers as part of an attempt to wipe out bovine TB in cattle.
Read the full story
Back to top