Weather and Travel
The Weather & Travel updates from ITV Wales.
M4 Westbound one lane has re-opened on the exit slip road; the broken down car has been removed at J32 A470 / A4054 (Coryton Interchange).
There's slow traffic after an accident on the M4 Westbound between J37 A4229 (Pyle) and J38 A48 (Margam Off Slip).
Advertisement
There's rain, reduced visibility and surface water on the M4 between J49 A48 / A483 (Pont Abraham Roundabout) and M4 J22 / M49.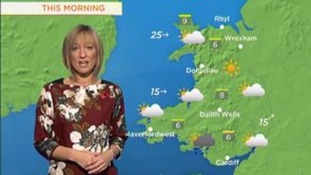 A generally bright and sunny day for much of the country, chilly everywhere with wintry showers over higher ground in the west
Read the full story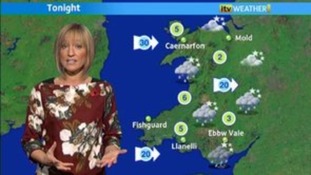 A bitterly cold night out there, with clear spells inland and a few wintry showers over the hills
Read the full story
Network Rail say that services have resumed between Cardiff and Newport following a chemical incident near the Freightliner Depot at the village of Wentlooge.
British Transport Police say they were called to at around 1645 when ethanol was reported to be leaking from a container.
Advertisement
Network Rail have told ITV Wales that the South Wales Fire and Rescue Service are looking at an 'evacuation plan' for houses up to and over half a mile away from a chemical spill near to Cardiff.
All rail services have been suspended between Cardiff and Newport due to the incident near Wentlooge.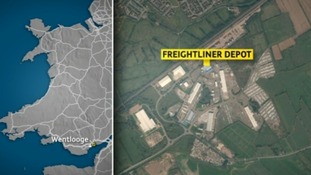 All train services suspended between Cardiff and Newport due to a 'chemical incident' near the main south Wales railway line.
Read the full story
All train services between Cardiff and Newport have been suspended due to a 'chemical incident' at the Freightliner depot near the main south Wales railway line at Newland Road near Cardiff.
British Transport Police say that they were called to Wentloog Freightliner Depot at 16:57.
Network Rail says that Ethanol has leaked and there are concerns that it may catch fire or explode. It is not known when services will return to normal.
Buses are replacing rail services, extending journey times by 60 minutes.
A gas container at the depot was overfilled with ethanol, and there are concerns this may lead to the container exploding.

A cordon has been put in place around the depot and the railway line between Cardiff and Newport has been suspended, trains in the surrounding area are therefore likely to be subjected to extensive delays.

Passengers are advised to check with National Rail Enquiries on 08457 48 4950 or www.nationalrail.co.uk to obtain the latest travel advice and information.
– British Transport Police statement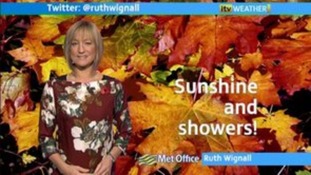 Drier and brighter further inland, but around western coasts and hills it feels rather wintry!
Read the full story
Load more updates
Back to top